YOO is synonymous with the most coveted, original and classic branded residences.
According to Savills' 2021 research data, in the non-hotelier branded residence sector, YOO is the leading company. This is also the only name in the "non-hotelier" segment that is included in the top 10 largest branded residence companies in the world by Savills.
YOO was founded in 1999 by international property entrepreneur John Hitchcox and the world's most celebrated designer Philippe Starck with a mission to enrich lives through extraordinary living spaces. Up to now, YOO is the world's largest residential design brand with over 85 projects in 36 countries. Among them, YOO Inspired by Starck under the creative direction of Philippe Starck accounts for nearly half of the projects. YOO has introduced new living standards to branded residences across continents.
Notably, while the parent brand YOO ranks 2nd in the top 10 largest branđe residence companies in the world, YOO Inspired by Starck (sub-brand) is also in the top 3 real individual brands, while other familiar names such as Six Senses, St. Regis, Trump, and Fairmont trail far behind. Another sub-brand of YOO, YOO Studio, also ranked 6th. These are the only two "non-hotelier" brands on this list.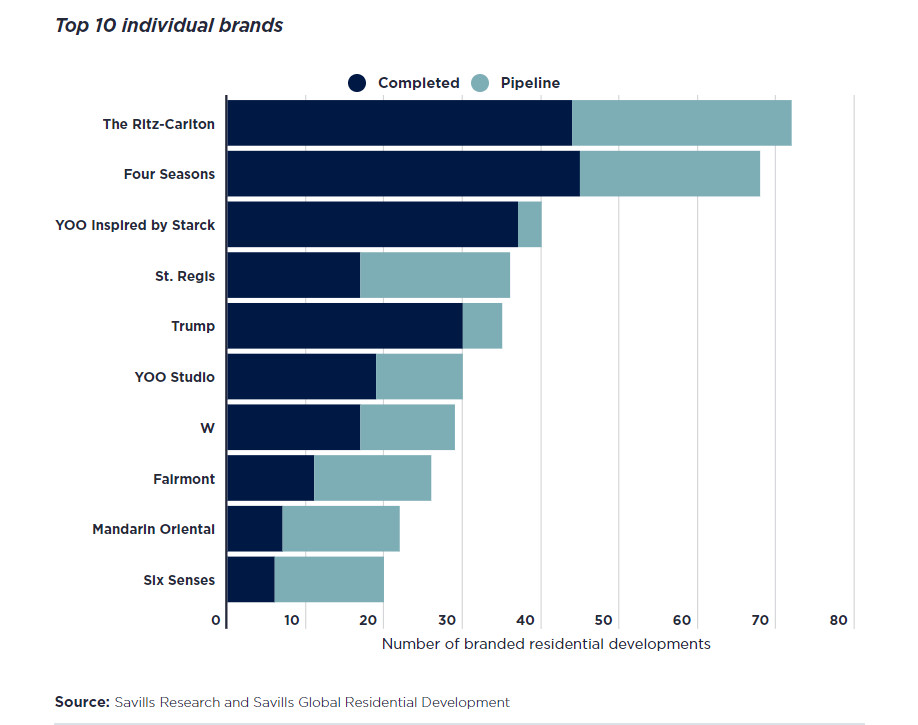 Many people will wonder: how can YOO and YOO Inspired by Starck achieve the leading position when competing with big hotel brands with decades or even hundreds of years of experience? The answer is the difference in the design of each project. Currently, together with the world design legend Philippe Starck, YOO is working directly with a number of design icons such as Marcel Wanders, Jade Jagger, Steven Leung, Sussanne Khan, Kate Moss and Mark Davison. Each designer will have their own brand associated with YOO.
YOO is global, but designs local. Incorporating local culture and customs is important to YOO. YOO is not just about design, it's about creating a lifestyle through amazing amenity spaces and common areas, where people can come together and get to know each other, spaces that inspire the feeling that anything is possible.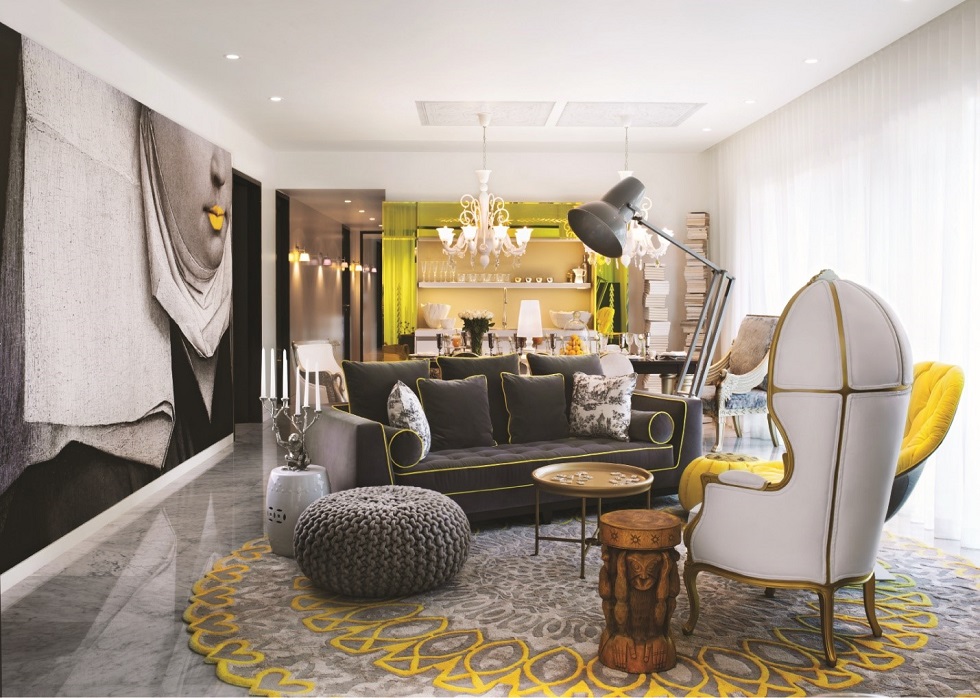 As for YOO Inspired by Starck, this brand is especially favored owing to the fame of the world's most famous and influential contemporary designer Philippe Starck. Whatever the magic wand of this iconic designer touches, it becomes an instant classic – a trademark for elegant and sophisticated design and hospitality. Hotels and resorts designed by Starck have become places that everyone wants to experience.
And later this year, this design legend will bring to the Vietnamese a collection of unique art villas branded and designed by YOO Inspired by Starck in the MerryLand Quy Nhon project (Binh Dinh). Under the creative direction of  Philippe Starck, YOO Inspired by Starck, the newest subdivision of MerryLand Quy Nhon, will provide an exquisite space filled with experiences and a classy lifestyle
This is also the first project by YOO Inspired by Starck Vietnam in partnership with Hung Thinh Corporation. An era of branded residence is officially developed – for the first time in the coastal city of Quy Nhon.