Domestic auto distributors reported robust revenues and high profits in 2022 thanks to a significant increase in car sales.
Specifically, Saigon General Services Joint Stock Company – Savico (SVC) released its financials for the fourth quarter 2022 with impressive results.
Net revenues reached VND7,029 billion, a 30% year-on-year increase. The cost of items sold climbed to VND6,527 billion, resulting in gross profits of VND502 billion, a 42% rise.
Its selling and administrative expenditures climbed by VND225 billion (41%), and VND147 billion (46%) respectively in Q4/2022. As a result, Savico as the largest automobile distributor in Vietnam earned VND164 billion in after-tax profit, up 34% over the same period of 2021.
Overall, the company produced net sales of VND21,458 billion in 2022, up 51% from 2021, and an after-tax profit of VND582 billion, about three times more than the same period of 2021. This was also the firm's highest profit results since its establishment in 1985.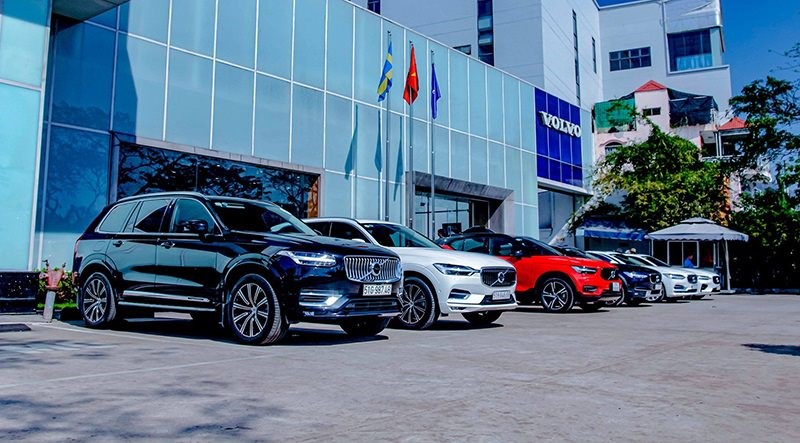 It should be noted that Savico set 2022 targets of VND17,339 billion in consolidated revenues and VND257 billion in profits before tax which were far exceeded.
As of December 31, 2022, Savico's total assets stood at VND6,157 billion, increasing 39% from the start of the year, with inventory staying at VND1,801 billion, up 81%.
Savico is the largest vehicle distributor in Vietnam, with a network of showrooms throughout the nation. The Savico stable of brands includes Toyota, Ford, Honda, Hyundai, Mitsubishi, Suzuki and Volvo.
Savico also owns a number of real estate projects in major cities in Vietnam such as Ho Chi Minh City, Hanoi, and Da Nang including the Savico Mega Mall in Long Bien District of Hanoi, Savico Da Nang, Savico Can Tho, Long Hoa Residential Township, Nam Cam Le Complex, Mercure Son Tra Project, and the 91 Pasteur Street Office Tower in District 1 of Ho Chi Minh City.
Other automobile distributors including Mercedes-Benz – Haxaco also reported interim results. According to financial statements for the fourth quarter of 2022, Hang Xanh Auto Service Joint Stock Company earned VND1,587 billion in net sales, a 23% decrease year on year.
As a result, the company with the largest market share of Mercedes-Benz distribution in Vietnam only made a profit before tax of VND58.4 billion in the fourth quarter, which is equivalent to one-third of the realized value during the same period in the previous year. However, despite good financial results in the first nine months of 2022, the parent firm Haxaco's net sales for the entire year of 2022 reached VND6,607 billion with a pre-tax profit of VND306 billion, an increase of 26% and 50%, respectively, compared to 2021. This was also the largest profit of this vehicle business since its inception.
In addition to strong financial performance, Haxaco achieved a record for absolute car sales, with 2,804 units sold, which ranks first and represents a 38% market share for Mercedes-Benz vehicles in Vietnam.