HCMC – The Vietnam Trade Promotion Agency (Vietrade) under the Ministry of Industry and Trade (MoIT) on March 18 announced cooperation with Alibaba to open the Vietnam Pavilion on the e-commerce platform within one year since this March.
Through the online booth, the two sides will conduct a wide range of activities such as promoting brands, improving customer relationships, enhancing advertising skills in the digital environment and seeking potential customers.
Do Thang Hai, Deputy Minister of Industry and Trade, said once operational, the national pavilion would focus on supporting Vietnamese businesses to promote their products and help foreign customers understand more about Vietnamese brands.
He added that e-commerce is a potential market for Vietnamese enterprises to develop their business worldwide. The ministry supports Vietnamese businesses in enhancing their e-commerce trading capacity for sustainable development.
"The Vietnam Pavilion will further promote Vietnamese businesses currently trading on Alibaba.com by inviting e-commerce experts to give effective advice. At the same time, Alibaba.com will continue its commitment to dedicate unique services to the Vietnamese market to help businesses boost their trade. The international e-commerce platform will also launch new membership products for Vietnamese businesses, helping them grasp opportunities to introduce their goods to global buyers," said Vu Ba Phu, Director of Vietrade.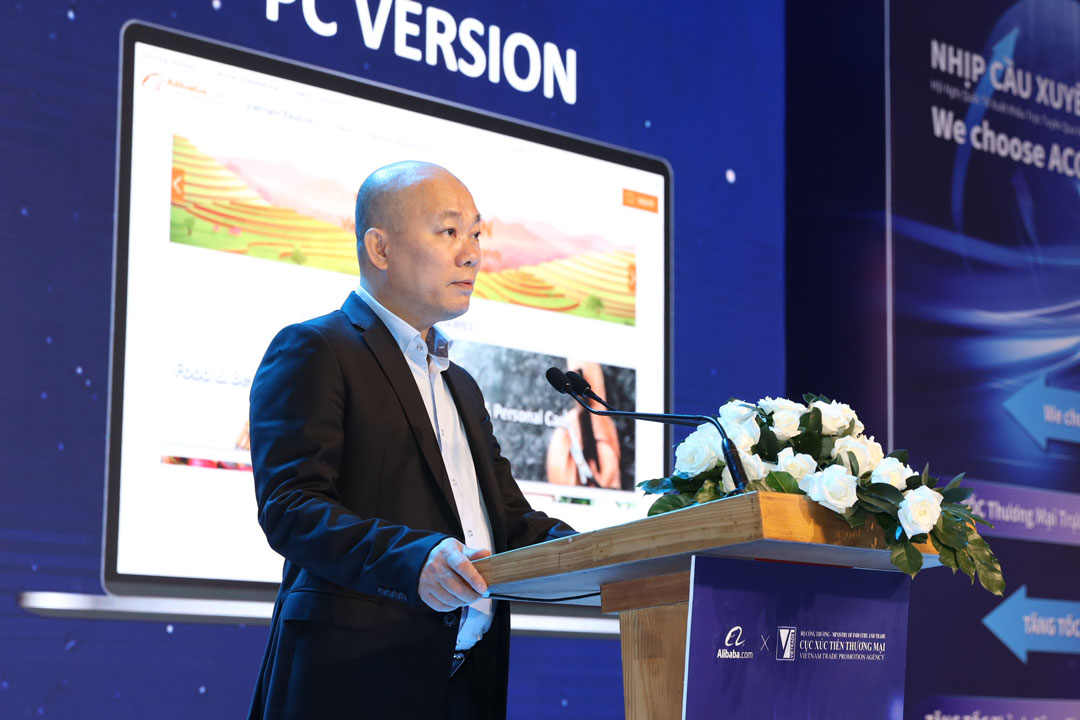 Previously, in March 2021, Vietrade and Alibaba.com signed a Memorandum of Understanding on cooperation in order to support enterprises to improve their capacity in applying information technology and digital transformation in trade promotion.
Phu added that the cooperation last year saw great success, realizing the goals by organizing training courses and promoting e-trade and e-export. Accordingly, more than 20 seminars were held across the country, while most of the 2,500 small and medium enterprises earned good revenue.
Roger Lou, country director of Alibaba.com in Vietnam, said that Vietnam's export activities through digital platforms had increased strongly.
"Several Vietnamese industries have achieved remarkable export records such as agricultural products and food and beverages. I believe that global e-commerce can do more to help Vietnamese small and medium enterprises increase their production capacity, access international markets, increase export and create more jobs, while more and more people become knowledgeable about e-commerce, positively affecting the country's economy," said Lou.
Alibaba.com is renowned as a B2B platform with a large number of wholesale buyers (more than 34 million) from more than 190 countries and territories. According to Alibaba's report, Vietnamese products favored by the international market include food, beverages, home, garden, beauty, personal care, agriculture, etc.
Many Vietnamese products have competitive advantages in terms of costs, such as agricultural products, processed and packaged foods, consumer goods, handicrafts, garments, mechanical engineering, and plastic products among others.