HCMC – Of the new strategic cooperation plan between Vietnam and Indonesia after the Covid pandemic, the fisheries, hi-tech industrial, and digital economic sectors are poised for robust growth and thus need to be promoted further, said Denny Abdi, Indonesian Ambassador to Vietnam, at an entrepreneurship forum held in HCMC on July 29.
The year 2022 is considered an important year for gaining economic recovery momentum post pandemic. Indonesia holding the G20 Chairmanship this year has undertaken a mission to make contributions to the global economic recovery efforts and act as a bridge to build up the partnership among countries and territories.
The Indonesia-Vietnam partnership has exemplified the spirit of recovering together given the challenges induced by the pandemic.
As shared by the Indonesian Ambassador, two-way trade between Vietnam and Indonesia reached over US$11 billion last year, surpassing the target of US$10 billion earlier set for 2023 in the 2019-2023 Action Plan. At a meeting of the Vietnam – Indonesia Joint Commission for Bilateral Cooperation in mid-July this year, the two nations decided to adjust their bilateral trade target to US$15 billion by 2028.
Speaking at the event, Bui Ta Hoang Vu, director of the HCMC Department of Industry and Trade, said: "HCMC is proud of being a major trade partner of Indonesia."
Vu added that two-way trade between Indonesia and HCMC from 2020 to 2021 doubled at US$1.4 billion, regardless of hurdles caused by the pandemic.
Shinta Kamdani, Chair of the B20 Indonesia, via her video played at the event underlined the importance of the Indonesia-Vietnam partnership.
"Sectors prioritized for further cooperation in the years to come have to be taken into account, including those linked to energy transition and digitalization," she said.
According to Nguyen Long Hien, a representative of PwC Vietnam, the two countries have experienced many post-pandemic uncertainties, including the global crisis, inflation, and supply chain disruptions, while they have had to develop an inclusive business environment to attract more investors.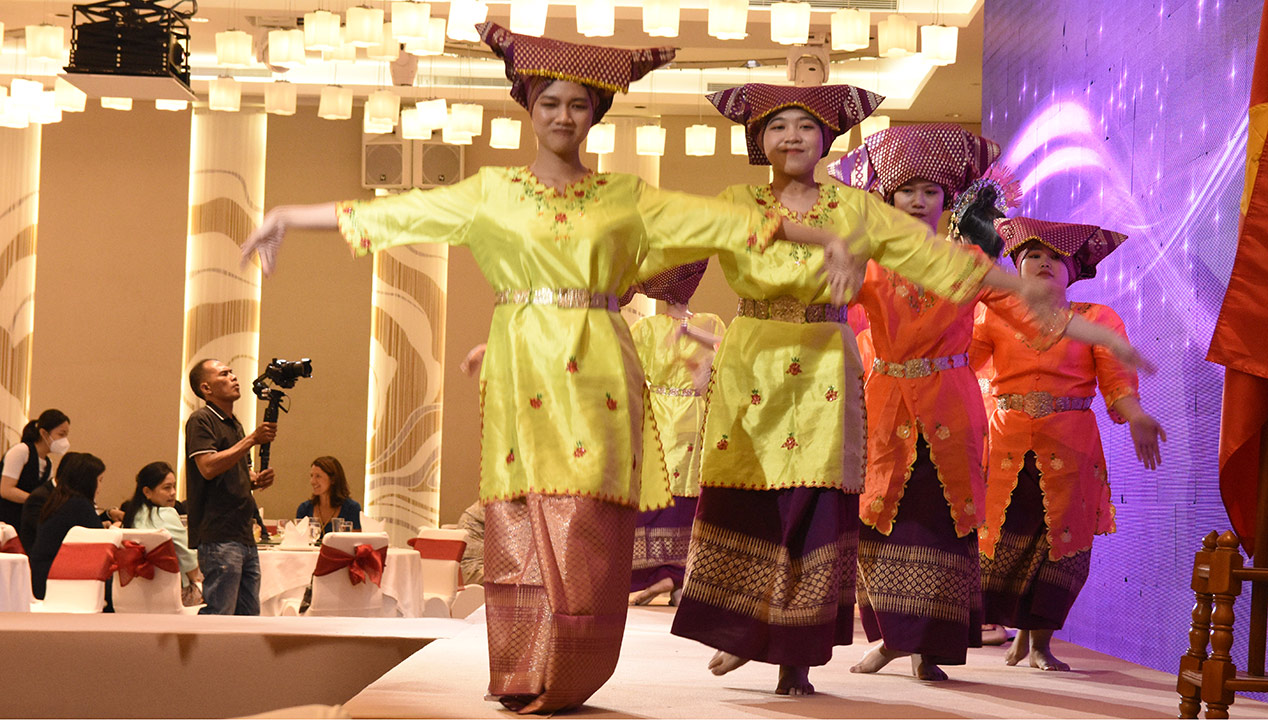 The Vietnam-Indonesia entrepreneurship forum, themed "Recover Together, Recover Stronger", was held by the Consulate General of Indonesia in HCMC, with an aim at bolstering the cooperation between Vietnamese and Indonesian enterprises and contributing to the socioeconomic growth of the two sides.
The event gathered some 200 participants who are representatives of Indonesian and Vietnamese firms, the authorities of some southern provinces such as Dong Nai, Binh Duong, Tien Giang, and foreign diplomatic missions in Vietnam.
Agustaviano Sofjan, Consul General of Indonesia in HCMC, shared his hope that the Vietnam-Indonesia economic relationship, which has been already good, will be elevated further via this event, especially ahead of the upcoming 10th anniversary of the Vietnam-Indonesia strategic partnership in 2023.