Hanoi, January 1, 2022 – On the early morning of January 1, 2022, at the Noi Bai International Airport in Hanoi, Vietjet welcomed the first international flight of the new year.
The flight departed from Tokyo, Japan with 143 passengers on board and landed at Noi Bai airport. It was joyfully welcomed by Vietnamese aviation authorities, as the beginning of the new year 2022 has promised good things. Deputy Director of the Civil Aviation Authority of Vietnam Dinh Viet Son, leaders of the Noi Bai International Airport, and Vietjet were at the airport to welcome, present flowers and lucky money as well as Happy New Year wishes to the passengers on board the airline's first international flight in 2022.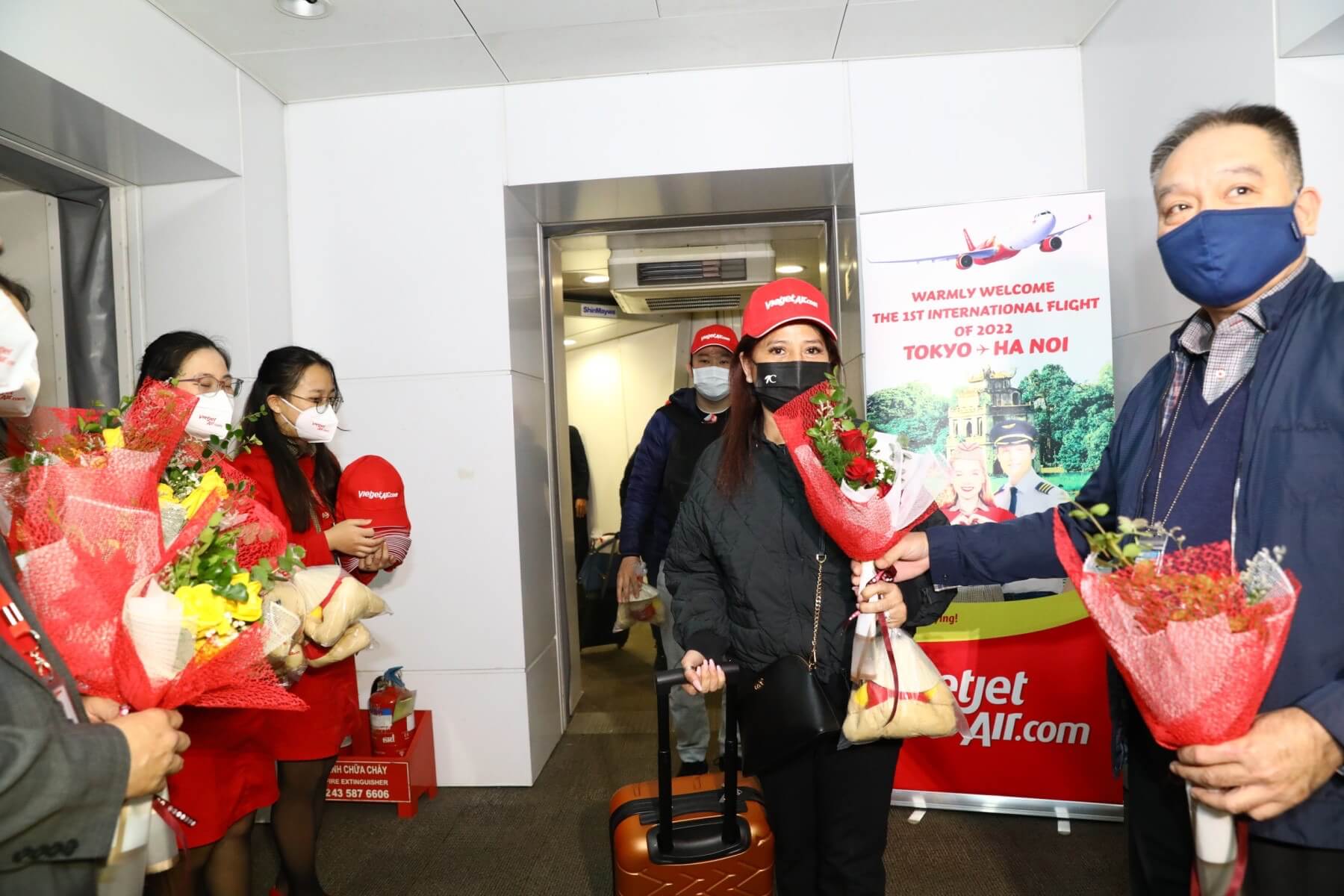 The routes connecting Tokyo (Narita, Japan) and Hanoi were re-launched by Vietjet from January 1, 2022, with one round trip per week, and the frequency of these regular flights is expected to increase in the future. International routes connecting Hanoi, Ho Chi Minh City and Taipei (Taiwan), Singapore, Thailand, and South Korea are also openning for sales on the website and resumed from the very first days of 2022.
Vietjet's Managing Director, Mr. Dinh Viet Phuong, said: "Vietjet is pleased to welcome passengers on the first international flight of 2022 from Tokyo, Japan. We have prepared all resources to resume all regular international flights, ensuring safety, pandemic prevention and new healthcare services for passengers. We believe that aviation will take the lead in restoring economic and trade ties between Vietnam and other countries, ensuring safety, pandemic prevention, meeting the travel needs of people and tourists."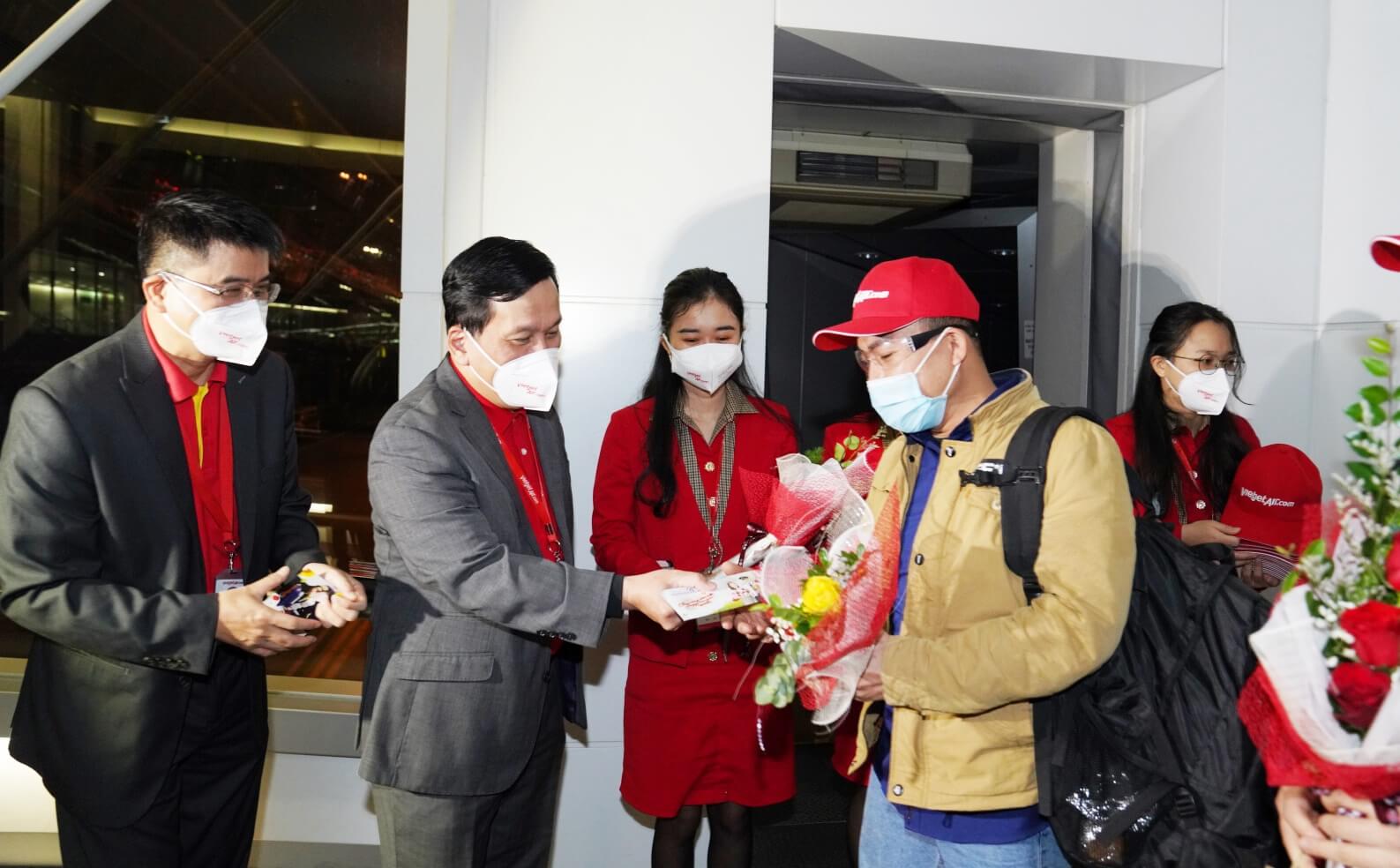 Returning to the sky on international flights, Vietjet offers to customers in-flight health care services, guide to yoga exercises, hot, fresh and nutritious meals, and safety fly experiences with modern, new aircraft, comfy leather seats, young and friendly cabin crews, while meeting the highest standards of pandemic prevention.
In particular, passengers flying internationally with Vietjet to and from Hanoi and Ho Chi Minh City will get a free PCR Covid-19 test package. Passengers flying internationally need to be fully vaccinated or have a certificate of recovery from Covid-19, a negative PCR test taken within 72 hours before departure. Passengers can book tickets with extra services on website www.vietjetair.com, Vietjet Air mobile app or contact the airline's ticket offices and official agents.