Vani Membership Integrated Wallet not only allows customers to conveniently manage membership cards but also offers them various benefits.
Traditional membership card is inconvenient
Most businesses run point programs to retain customers and attract new ones. However, customers have to carry along many membership cards with them to earn points, which causes great inconvenience. Besides, the membership registration process may be time-consuming and the growing concern over personal data breach has also not yet been resolved.
Vani – a must-have app for customers
Vani Membership Integrated Wallet can tackle the above drawbacks. To use the wallet, customers can simply download the vani app and connect to the membership cards they want to use. Each customer is provided with a barcode that could be used to earn membership points at all vani partners' stores.
Moreover, in addition to the points earned for each successful transaction, vani users can receive extra rewards called Vani Coin – an exclusive reward that vani offers to their own users. The Vani Coin amount given to users will be random, regardless of the transaction value or the number of points earned from that transaction. Users could easily collect Vani Coins through fun in-app programs such as Dynamite, Ice Cream, and Shake.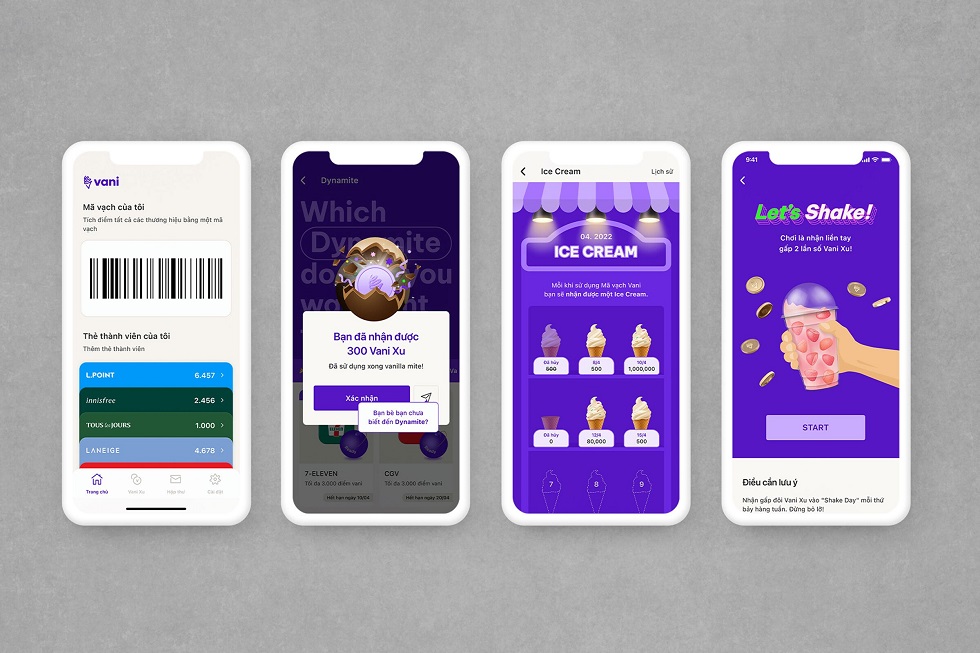 The Vani Coins accumulated can be exchanged for other membership points of vani's partners, and used as cash, or exchanged for movie tickets or various other benefits from vani's partner brands. Thanks to its convenience along with a wide range of benefits for users, vani is expected to attract a larger number of customers, including those who have not yet seen the significance of point programs before.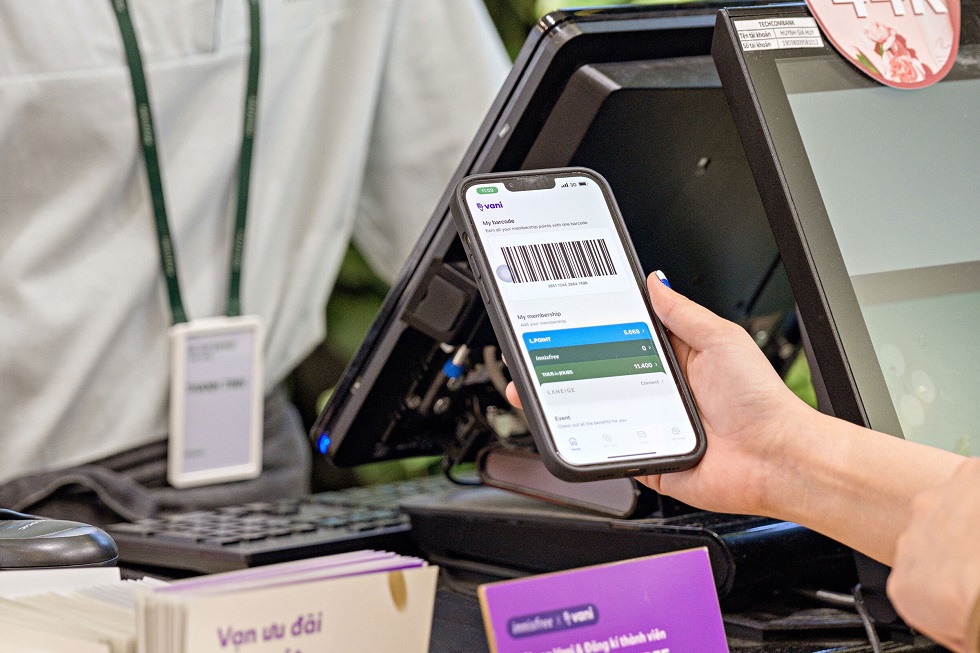 Effective marketing channel for partner brands
Aside from the benefits offered to users, vani also proves to be an effective marketing channel for its partner brands, helping them attract new customers and boost their revenue. Take TOUS les JOURS as an example. Canceling all of its physical cards, TOUS les JOURS has successfully digitized its point program exclusively via vani app. The brand is reported to have gained 1,000 new members per day and 20% increase in revenue per month from their members since partnering with vani. Lotteria also witnessed remarkable increase in sales and 4,300 new members gained per day only within 3 months. At the same time, vani and its partners also join hands to carry out co-marketing campaigns, which helps reduce the great burden on partners' budgets.
With the revolutionary transformation vani brings to traditional point programs and its high growth potential, vani is currently drawing a great deal of public attention and continuously receiving tremendous support from its partners, including various F&B, entertainment, retail, and cosmetic brands as well as its customers.
Download vani on Android, and iOS here
For more information, please visit https://vani.la/