Van Phu – Invest JSC pays an annual dividend yield of 10 percent and The Vlasta – Sam Son project is expected to generate VND1.7 trillion (US$74 million) in revenue during the second half of this year.
The 2022 Annual General Meeting of Shareholders of Van Phu – Invest (VPI) went well on April 26, 2022. Participating shareholders approved the 2022 annual business plan at the meeting submitted by VPI's chairman, Mr. To Nhu Toan.
Accordingly, VPI strives to achieve VND2.6 trillion (US$113.17 million) in consolidated revenue while its consolidated earnings before and after taxes are estimated at VND538 billion (US$23.4 million) and VND430 billion (US$18.7 million), respectively, up by 25 percent against the earned profit in 2021.
The four ongoing projects, including The Terra – An Hung, Grandeur Palace Giang Vo, Terra Hao Nam and Oakwood Residence Hanoi, are expected to generate VND900 billion (US$39.17 million) in revenue in 2022. Notably, the Vlasta – Sam Son project with the nearly 29-hectare-area at the central province of Thanh Hoa that combines 595 villas, garden houses, townhouses, and commercial properties, is projected to gain about VND1.7 trillion (US$74 million) in revenue in the second half of 2022. The project is scheduled to open for sale from May 2022.
The Vlasta – Sam Son project is located in a prime location in the southern coastal area of Thanh Hoa Province, which is hoped to leverage the wave of investment in local infrastructure and tourism services.
VPI's representative noted that Thanh Hoa province's real estate market has emerged as an appealing destination for investors, which potentially brings about higher investment returns.
In 2022, VPI will strategically focus on its key projects, notably to deploy the residential and commercial real estate project as part of the Zone 2 of the Southern Urban Area in Dinh Ke ward, Bac Giang City (Bac Giang Province), with the planned provision of 109 villas and adjacent houses, and two 28-storey apartment blocks.
Regarding the Grandeur Palace Pham Hung project, the Hanoi-based real estate developer is on its way to implement investment procedures with adjustments proposal to the project planning after the completion of site clearance.
Meanwhile, the site clearance of the urban area project in Thuy Nguyen District, Haiphong City will be accelerated and construction is expected to start in the third quarter of 2022.
For the Loc Binh Resort – Thua Thien Hue project, the adjustments to its investment plan have been approved and construction on the technical infrastructure system is scheduled to start in the fourth quarter of 2022.
As for the Con Khuong New Urban Area project in the Mekong city of Can Tho, VPI would continue to accelerate the site clearance of Phase 1 of Zone A, aiming to start construction on its technical infrastructure in the fourth quarter of 2022.
In the first quarter of 2022, VPI was estimated to gain VND700 billion (US$30.47 million) in revenue from its three projects being The Terra – An Hung, Grandeur Palace – Giang Vo, and Oakwood Residence Hanoi. Its earnings after corporate income tax in the first quarter were projected at VND64 billion (US$2.78 million), equivalent to 14.8 percent of the annual profit plan.
In 2021, VPI's revenue amounted to VND2.61 trillion (US$113.61 million), up 20.6 percent on year. The revenue was primarily contributed by the handover of products from The Terra – An Hung and Grandeur Palace – Giang Vo projects. In addition, apartment rental services at Ho Tay (West Lake) Hotel Serviced Apartment project also made a significant contribution to VPI's 2021 revenue.
Excluding related costs, VPI's pre-tax earnings posted VND392 billion (US$17 million) in 2021 while its earnings after tax jumped by 12.2 percent to VND344 billion (US$14.97 million).
At VPI's 2022 Annual General Meeting of Shareholders, the plan to pay a 10 percent annual dividend being submitted by –VPI's Board of Directors, was consented by all participating shareholders. Under this decision, shareholders owning 100 shares will be entitled to 10 percent of the shares, instead of zero percent as estimated at the beginning of 2021. The payment would be deducted from the firm's undistributed after-tax profit.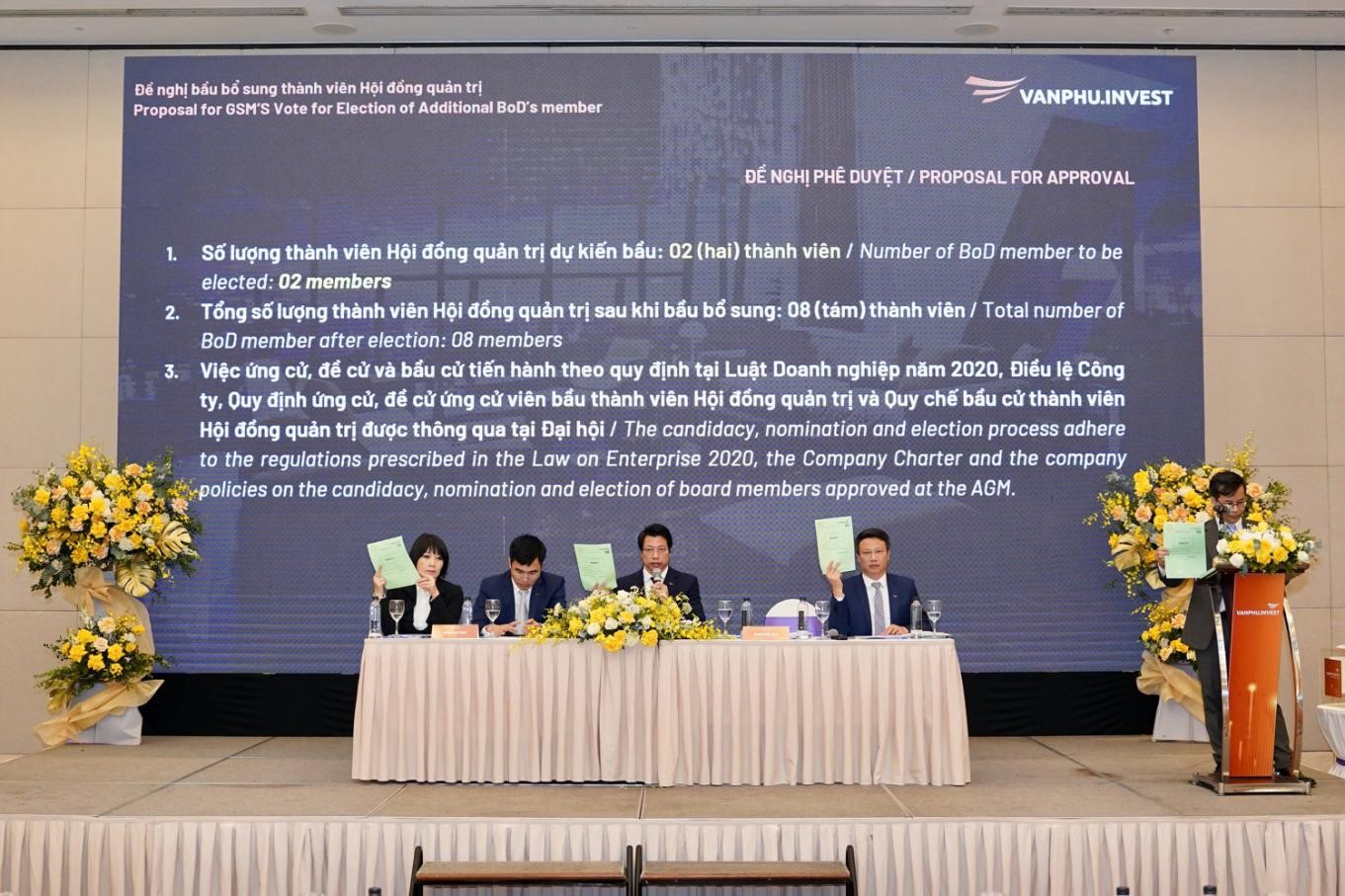 In terms of development strategy, VPI will aim to expand its land fund in the coastal urban areas and big city downtowns via a combination of M&A deals, land auctions, and biddings in the next five years.
To achieve this goal, VPI will actively seek cooperation from strategic investors to form and nurture business partnerships and in the spirit of "Cooperation and Sharing". It is believed that this approach will help to foster VPI's network and cooperation with international partners for the purpose of exploring  new opportunities and increase its brand values.
Last year, the real estate firm have formed its cooperation agreements with top international partners from the Republic of Korea and Japan, including Lotte, Hyundai, and Sumitomo, with a focus on implementing projects.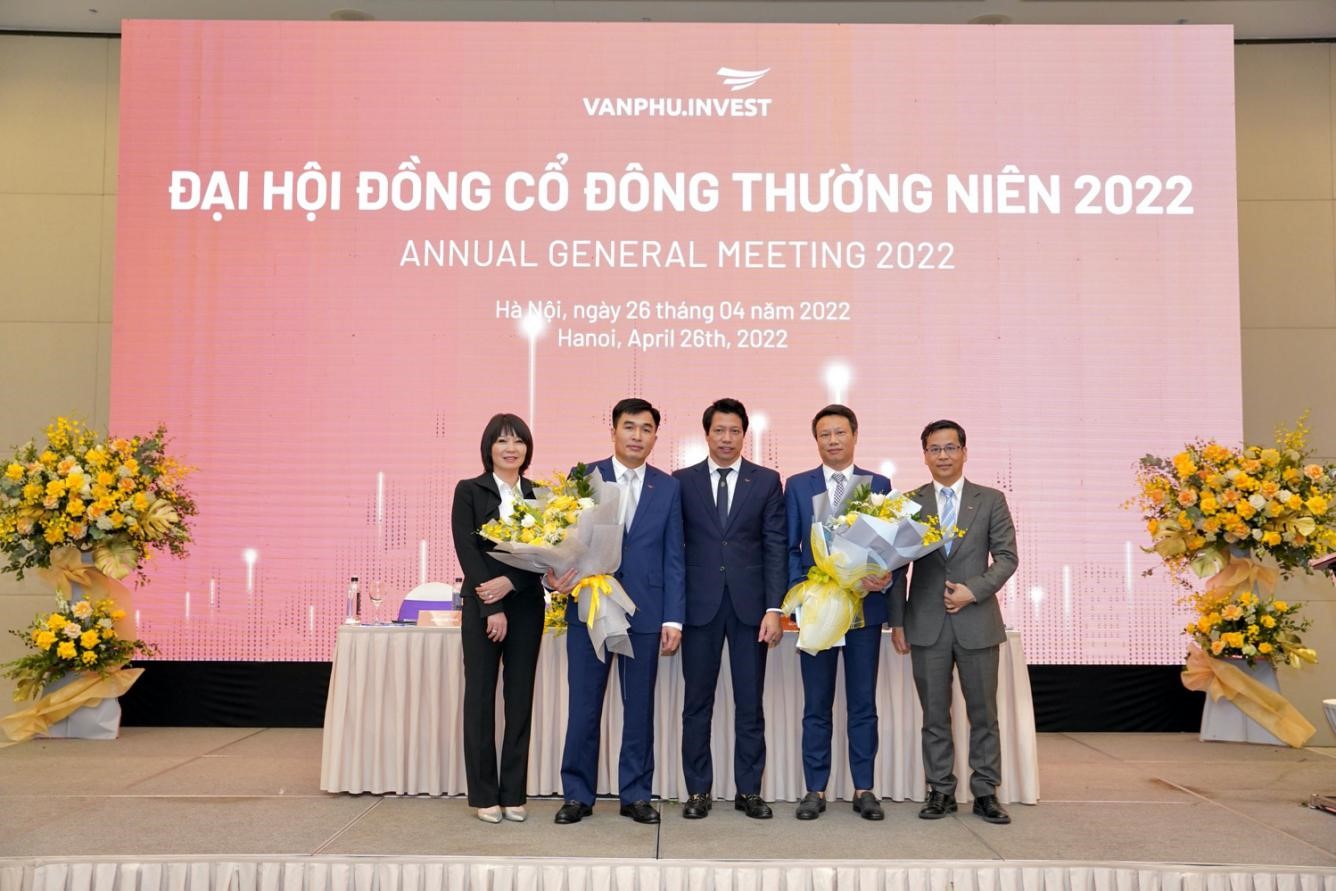 At the meeting, Mr. Trieu Huu Dai and Mr. To Nhu Thang were elected to VPI's Board of Directors for the period of 2020 – 2025.