With location advantages of being the center of Thu Duc City, the East Area, right on the Saigon River banks, Metro Station No. 10, Hanoi Highway, close to Pham Van Dong Boulevard and Ring Road 2, linking 3 types of traffic (road, waterway and metro), the open space converted from Truong Tho ICD Port cluster, Ha Tien cement factory and neighboring factories, Truong Tho has been chosen as the central area in Thu Duc City by the City People's Committee. In the near future, Truong Tho will become an administrative center, a financial – commercial center (Central Business District – CBD) attracting a large number of "eagles to nest", promising to make this area the growth driver of the Southern capital.
Truong Tho, the central urban area in Thu Duc City to be an ideal future city
The general Thu Duc City planning was approved by the Prime Minister in mid-September 2021. The planning objective is to propose a development orientation in accordance with structure and spatial development orientation; to become one of the vital economic, scientific – technological and financial centers of Ho Chi Minh City and the country.
Along with that, Truong Tho was also chosen as the administrative, financial – commercial center of Thu Duc City. In which, a part of Truong Tho with over 30 hectares has been planned with 1/2000 scale and prepared with a scale-1/500 project. To make room for the construction of Thu Duc center in Truong Tho area, the cement grinding station of Ha Tien Cement Company and the ICD port cluster are being relocated. These urgent actions depict an image of the new liveable and bustling urban area together with the modern CBD.
In 6 development policy groups according to the implementation plan of "Formation and development of a creative and highly interactive city in the East over the period of 2020 to 2035", Truong Tho is to build a future city image for living, working and resting with the ideal infrastructure, urban management using technology and shared data, climate change adaptation, innovative applications into the arts, entertainment, construction technology and eco-materials industries.
Complementing Truong Tho, Rach Chiec Sports Complex is developing a sports and health care center. The high-tech park will advance research, design, testing, prototype production, and innovative high-tech products. The National University Ho Chi Minh City will evolve learning and training services, international cooperation, creative space, research and development, startup incubator.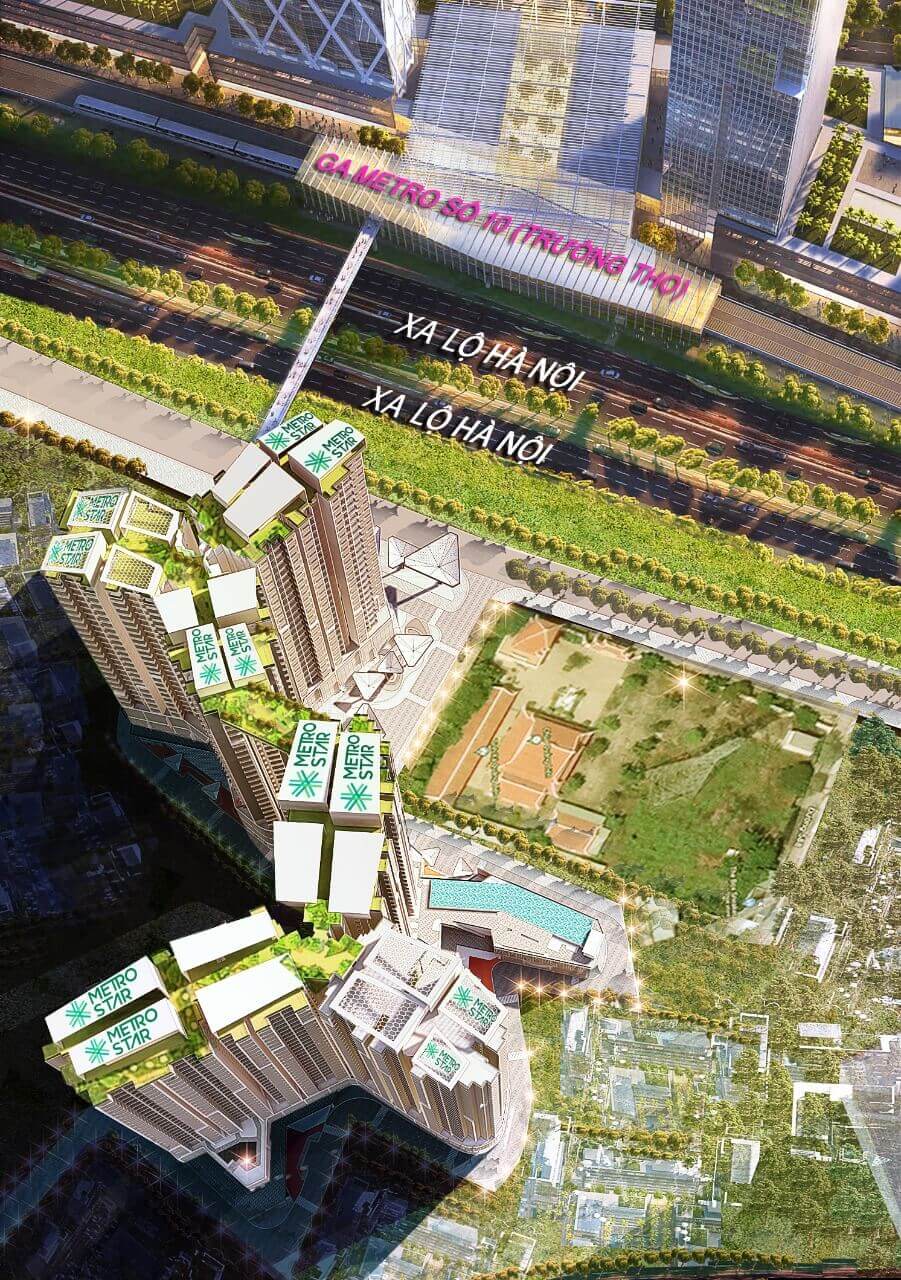 With coherent, methodical planning orientations and "behind" the existing CBD in District 1, Truong Tho CBD not only promises to bring together a modern financial – commercial – service center ecosystem, but is also a unique architecture representing Thu Duc City.
Is CBD Truong Tho far ahead of District 1 as it is a latecomer?
In the future, CBD Truong Tho will be a complex of high-rise, modern office buildings, financial centers concentrated along the Hanoi Highway and metro line, riverfront squares and shopping centers, commercial and administrative centers, promises to be more spacious and bustling than District 1 thanks to 100% new construction, no old houses lying among new high-tech architectural works. The riverbank will be planned on the principle of embellishing the natural landscape characterized by images of piers and boats, which resembles world-famous riverine cities namely Paris (Seine River), London (Thames River) and Seoul (Han River). Truong Tho can perfectly combine river transportation, yacht berths and motorboat services with administrative centers and metro systems.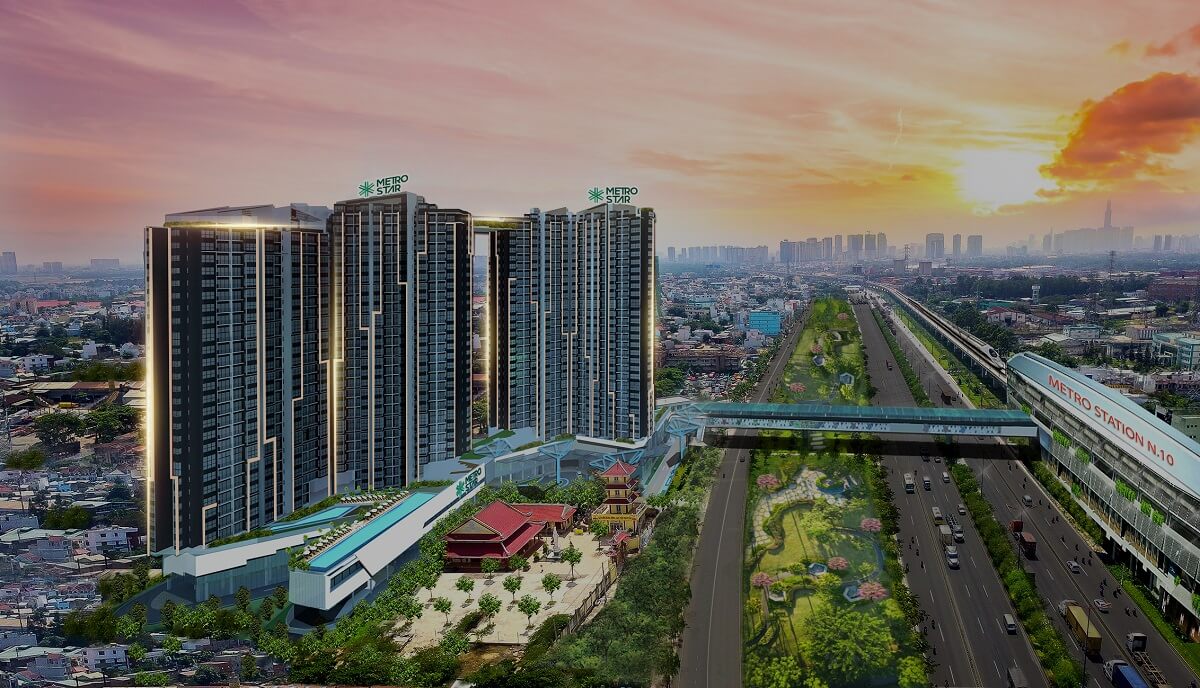 The new CBD along with Metro Line 1 is to be put into trial operation and commercial exploitation in 2022, to help commercial – service areas such as shophouses, shopping streets of rare projects like Metro Star benefit greatly. Metro Star owns a gold position on the Hanoi Highway axis, not far from Nguyen Hue and the headquarters of the People's Committee of Ho Chi Minh City. Thus, it is not difficult to imagine that the commercial area inside the Metro Star will be the place to welcome about 250,000 visitors using metro train service every day, tens of thousands of visitors in the Truong Tho area, not to mention the number of residents settling in 2 towers of this project, which contributes a stable source of customers to business activities.
This project also includes an ecosystem of utilities, financial services, commerce, entertainment, education, health… which is constantly being upgraded to be worthy of a smart, creative and highly interactive City Center.
Therefore, Truong Tho's trend of chasing sustainable values is clearly shaped. If it doesn't take the lead, it will be a regret for Truong Tho to lose the "inch of diamond" opportunity like CBD District 1 in the next few years.