Lung Cung Peak, with a height of 2,913 meters, is an ideal trekking destination thanks to its pristine beauty and impressive landscape.
Lung Cung Peak belongs to Lung Cung Village, Nam Co Commune, Mu Cang Chai District, Yen Bai Province. It is one of the highest mountain peaks in Vietnam. The peak is the boundary dividing Mu Cang Chai District and Van Ban District of Lao Cai Province.
The peak is named after a village located deep in Nam Co Commune. At 2,913 meters above sea level, the peak is covered by clouds all year round and has a cool climate.
The trekking route has majestic scenery with many terrains and rich vegetation, such as green grass hills, vast primeval forests, bamboo forests, immense mountain valleys and terraced rice fields. The closer tourists get to the top, the more spectacular the view.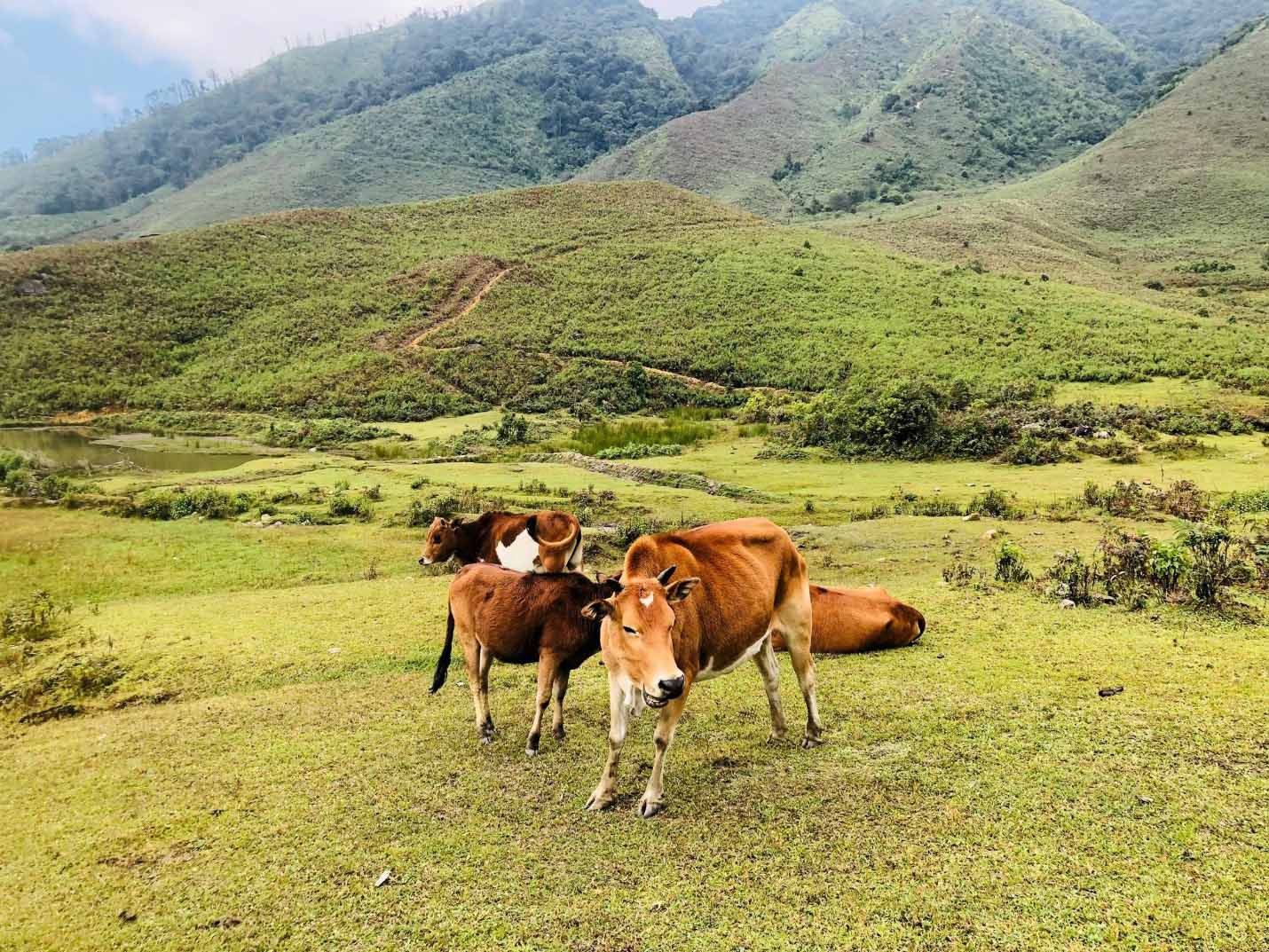 There is a wide flat surface at the top of Lung Cung, with panoramic views of Lung Cung Valley, Che Cu Nha Commune (Yen Bai Province), the communes of Van Ban District (Lao Cao Province), etc.
In each season, Lung Cung offers a different beauty. Depending on the time of year, tourists can pass through forests full of blooming white docynia flowers or bamboo forests covered with green moss. Around Lung Cung, there are also forest flowers such as azaleas, red maples, etc.
Lung Cung is still untouched and retains its pristine beauty. Therefore, Lung Cung is popular among tourists, especially trekkers. In recent years, villagers have created trekking routes and guided travelers to experience and conquer Lung Cung Peak. Moreover, Lung Cung is home to more than 300 Thai and Kinh households, so it has diversity in culture, architecture, cuisine, and living habits. Besides trekking and camping there, tourists can immerse themselves into the lives of people there and learn more about the culture.
To have a safe trip, tourists should avoid visiting Lung Cung during the rainy season, from May to August. March and April are the ideal time for hunting clouds. From September to October, tourists can admire the rice harvest season in Lung Cung.