In preparing to mark the 30-year milestone and set a step for a strong transformation, CT Group has decided to change its brand identity.
Our slogan "Total New Urban Developer", missions and core values are still the guiding principles of the Group in the next journey.
In 2007, a leading U.S. newspaper – The Wall Street Journal – described C.T Group as "the claws of the Vietnamese dragon". To achieve this, CT Group has always followed Vietnam's long-term strengths (such as population, geographical location, etc.) to grow from a small local business into a conglomerate of international stature. Each steady step of CT Group has been imprinted on the world economic map.
After nearly three decades of development and growth, this is the first time CT Group has changed its brand identity. Accordingly, there will be no dots on CT Group's logo, signifying the breaking down of obstacles, breaking the limit so that "the claws of the Vietnamese dragon" can grow stronger in the open journey in the future.
Meanwhile, blue is still the dominant color in CT Group's logo to spread through the creativity, youth, reliability, and professionalism in the sustainable development orientation that CT Group consistently pursues. Red symbolizes the fierce, bold spirit to think, dare to do, courage, and perseverance to overcome all difficulties and challenges.
Welcoming the age of 30, CT Group is turning a new page in its development history. In addition to CT Land leading in the development of comprehensive urban models, with pioneering and breakthrough real estate products for creative young people, new-generation megacities with high-tech science and technology orientating to a happy and healthy life, social housing products aimed at the community, etc., CT Group also prepares many technology segments such as Fintech (Financial Technology), Celltech (cell technology), Flytech (Automatic flying device) and Proptech (Real Estate Technology), Blockchain, Super Platforms, etc. to bring the Group into the orbit of the Revolution 4.0 that is taking place strongly globally every minute.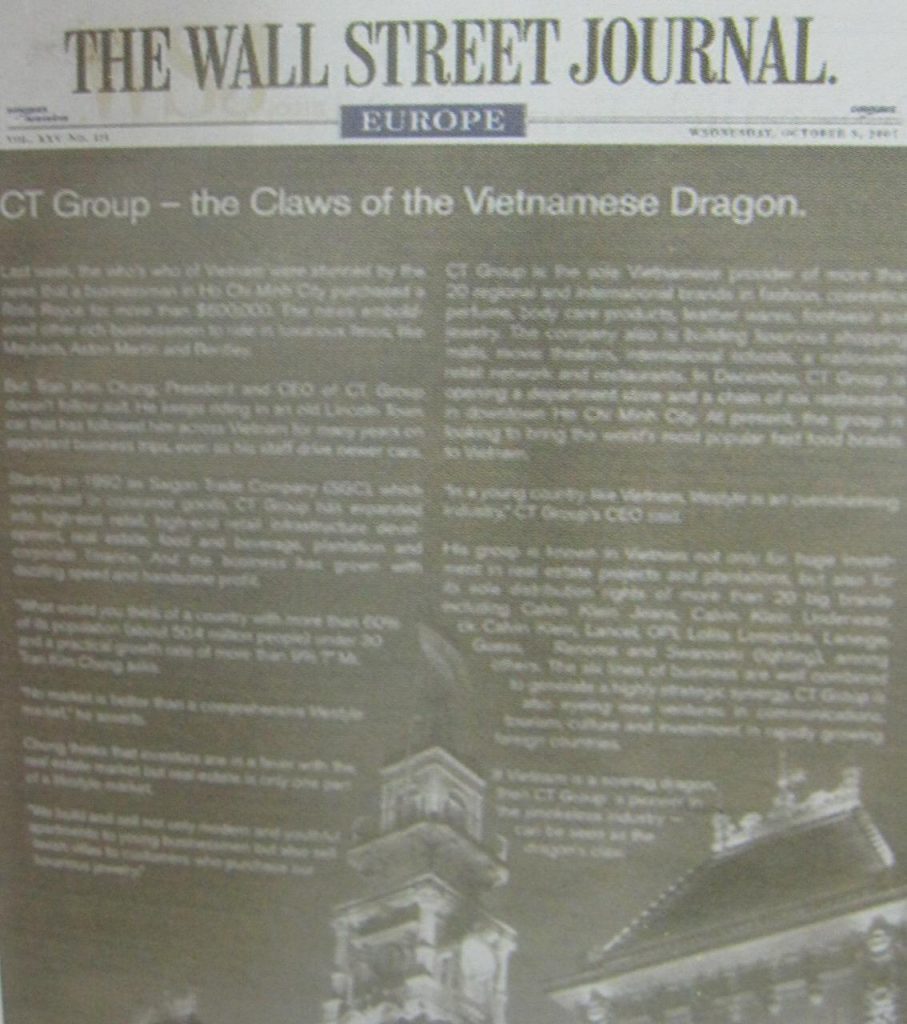 To prepare for its IPO in 2022, CT Land has boasted a systemic range of real estate products that are structured quite coherently into three lines, aimed at particular groups of customers with real needs, including CT Homes (Homes) for working people at an affordable price; CT Town being projects spanning several hectares located in the center of districts, close to Metro lines or boulevards; and CT World – product line of megacities, … which integrates all the technologies and strengths of the parent group – CT Group.
In the five-year plan 2021-2025, CT Group has decided to set out many important milestones, not only for strong growth but also joining hands with localities and the Government to implement many important traffic infrastructure projects like the Program to build 100,000 houses for talented young human resources; High-speed railway to the West Region; The second Phu My Hung-style megacity of Saigon in the Southwest region; Working with Ho Chi Minh City to regulate and control flood and restore Vinh Loc lake project; Developing four leading high-tech products at present (Fintech, Proptech, Cell Tech, Flytech); Developing digital banks to facilitate export. 
After the campaign to support the poor and accompany Ho Chi Minh City and Binh Duong to fight the Covid-19 epidemic strongly and drastically, CT Group has promptly delivered 1,200 tons of rice to 350 isolation areas, provided food support for districts; built two Covid-19 treatment areas for Pham Ngoc Thach Hospital; printed and donated millions of anti-epidemic guidance brochures to the Department of Information and Communications; supported Binh Duong with billions of dong of medical equipment and food; accompanied Military Region 7 with many programs to support the poor in the city; CT Group's fleet has also directly involved in transporting Covid-19 patients all day and night.
Besides, VGCT Company (Medicine) of CT Group is actively researching to bring the world's leading Covid-19 drug to Vietnam in the near future to completely normalize people's lives in our country.
CT Group is conducting economic recovery activities with daring strategies. The announcement of the new brand identity will mark the next step in a series of activities towards the 30th anniversary of the Group's establishment and turns a new page full of energy, ready to conquer new heights on the development way for a smart and prosperous Vietnam.