15th Jan 2022 – Ho Tram, Vietnam – The Grand Ho Tram Strip and IHG® Hotels & Resorts today announced the Holiday Inn Resort Ho Tram Beach 'open' as part of the strategic partnership and franchise agreement signed in 2019. This opening marks the first entry of the Holiday Inn Resort brand to Vietnam adding 561 rooms and suites to the crown jewel of Ho Tram – The Grand Ho Tram Strip complex.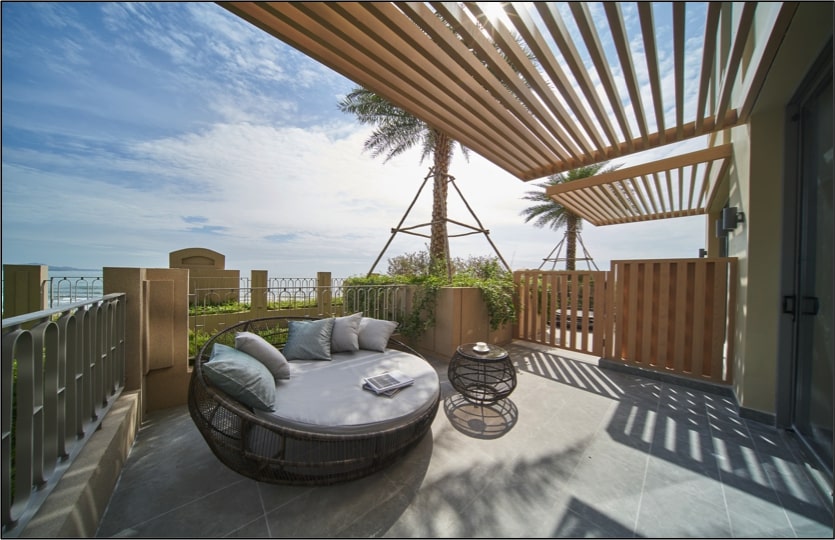 Combined with the InterContinental Grand Ho Tram tower, The Grand Ho Tram Strip now totals  1,100 rooms in addition to its international-standard casino, award-winning golf course,  expansive entertainment, MICE offerings and other residential development.
Today's announcement follows the signing of a strategic partnership in 2019 which saw The Grand's developer, the Ho Tram Project Company and IHG® enter into a franchisee agreement for Vietnam's first Holiday Inn Resort, as well as last year's rebranding of the existing Grand tower to an InterContinental resort.
"We are excited to be expanding our partnership with IHG®. The Holiday Inn Resort brand matches and enhances our vision to appeal to family visitors," said Mr. Walt Power, Chief Executive Officer of the Ho Tram Project Company. "The collaboration with Holiday Inn Resorts will solidify The Grand Ho Tram Strip's position as southern Vietnam's top family getaway."
Holiday Inn Resort Ho Tram Beach includes expansive swimming pools, fitness centre, spa along with its fully equipped Kids Quarter, Game Zone, a food court, an indoor golf simulator, a family park including playground, giant chess boards and a fully-hedged maze, bars and restaurants serving succulent cuisines giving our guests various options they can indulge in.
With domestic family travelers clearly in its sights, Holiday Inn Resort boasts bright and airy décor throughout its opulent rooms and suites along with its signature kids and family suites. The Grand Ho Tram Strip will also roll out a series of family-friendly amenities over the next year. This will include a cinema, bowling alleys – all of which that Mr. Walt Power eagerly awaits, saying that he "cannot wait to be the first ticket holder to the cinema and the first person to throw a gutter-ball in our bowling alley!"
Holiday Inn Resort Ho Tram Beach guests will further be accorded access to an array of facilities at The Grand Ho Tram Strip complex including a state-of-the-art convention centre space with the capacity to serve up to 1,100 guests, world-class entertainment facilities, more than 15 restaurants and bars, food court, casino, spas, shopping arcade, fitness centre, miniature golf, cinema, game zone, built-in golf simulator sports bar, karaoke rooms, outdoor park, and a wide variety of beach-front recreation activities all set upon a stunning 2.2 kilometer beach, just two hours from Ho Chi Minh City.
Recognizing the current challenging period of the hospitality and tourism industry, Mr. Walt Power acknowledged the economic impact this opening will have, saying: "The Holiday Inn Resort will not just attract visitors to the Ba Ria-Vung Tau province, and has already created 500 new jobs – bringing The Grand Ho Tram's total to approximately 2,000 – as well as stimulate further economic development for our province and our region."