Expansion of projects and new investment in the technology sector by foreign investors to meet rising demand for business digitalization are expected to fuel a tech jobs boom.
Flow of foreign capital into technology…
The expansion of foreign investment in the technology sector coupled with business process optimization is expected to heighten demand for tech workers.
Bosch Global Software Technologies has announced that it will open a new branch in Hanoi in February, after seeing its HCMC branch collaborate with over 2,600 engineers. Bosch Vietnam said it will continue to recruit hundreds or thousands of new engineers to more than double its manpower to 6,000 by 2025.
Samsung Vietnam, which is already running six plants in Bac Ninh, Thai Nguyen, and HCMC, is building a research and development (R&D) center in Hanoi at a total investment of US$220 million to scale up its R&D capacity for mid-term and long-term projects. The center is set to focus on new tech trends, including artificial intelligence (AI), Big Data, and Internet of Things (IoT), so it will need more engineers on its payroll.
Other tech investors in Vietnam are also planning to expand their reach, so demand for tech workers is expected to be high. For instance, Intel Group has said it will develop its second phase at Saigon Hi-Tech Park (SHTP), while Goertek, one of the main AirPods assemblers, has raised capital to set up a plant in Nghe An Province that will boost production of electronic items, network devices, and multimedia products by five-fold to US$500 million.
Over the past few years, Vietnam has seen many Taiwanese tech firms, such as Foxconn, Winstron, Compal, and Pegatron, investing in numerous major projects. Most of the projects are aimed at meeting increasing demand of many groups, including Dell, Apple, and Cisco, for electronics. A number of firms active in Quang Trung Software City in HCMC, such as BTM Global and SPS, have started recruiting since the beginning of 2022.
Foreign-invested firms' investment in developing data centers is also forecast to push up demand for tech workers and software engineers. Singapore-based Worldwide DC Solution has poured US$70 million into a data center called OneHub Data Center at SHTP. Once it becomes operational in 2025, the center will serve customers and firms active in the finance and digital economy fields. Another Singaporean firm, Infracrowd Capital, has inked an investment agreement with a company in Danang City to develop a data center costing around US$100 million. The center will be operationalized in 2024.
…to demand for digitalization
According to many career service centers in HCMC and Hanoi, despite the problems created by the Covid pandemic, demand for IT staff is still on the rise and businesses are struggling to recruit talent. During the social distancing period, software and IT services remained operational over the Internet, and there was an uptick in hiring after the social distancing period.
The post-Covid boom in digitalization is expected to drive up demand for IT workers, several experts have forecast. Further, IT staff are needed for many business activities geared at digital transformation. For example, fruit vendors or bakery owners tend to use technology and social networking to increase earnings, while schools need it for designing administrative solutions for improving the efficiency of virtual learning and teaching. Thus, job openings are expected to be plentiful for IT laborers.
A Navigos Search survey has shown that businesses are continuing to recruit workers, but they are focusing on highly-skilled workers and the latest technology to improve the competitiveness of products and services.
As for the global market, due to the impact of the Covid pandemic and the fourth industrial revolution, up to over 80% of enterprises are expected to implement remote work and digitalize business processes in the next five years. Meanwhile, the automation rate is expected to climb to 50%, resulting in a strong need for re-training and recruiting workers, according to a recent report from the World Economic Forum.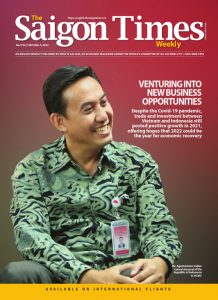 Hiring challenges in local labor market
TMA Solutions has announced that it is trying to recruit 500 engineers for two projects in HCMC and Binh Dinh Province. The recruitment is part of its plan to hire 1,000 workers this year. However, Nguyen Huu Le, chairman of TMA Solutions, said he is expecting a slowdown in hiring.
TMA Solutions is in need of experienced workers, but the workforce in the IT sector is limited, while many major foreign-invested groups that are expanding their reach and opening new representative offices or R&D centers are willing to pay high salaries to attract talent, said Le.
Besides, the demand for enterprise digitalization is rising on the back of the Covid pandemic, contributing to a surge in labor demand.
According to many companies, demand for IT workers has increased since the Government stimulated digitalization. Furthermore, the establishment of several IT firms has led to a severe labor crunch. Over the past few years, researchers have highlighted the continuous growth of the sector.
Navigos Group said that hiring in the IT and Information and Communications Technology (ICT) sectors has remained high. In the fourth quarter of last year, when many firms ramped up recruitment of workers specializing in AI, Big Data, crypto and blockchain technologies, limited labor supply resulted in fierce competition among recruiters.
Currently, the labor market is facing shortages of computer programmers, IT engineers, technicians, and design workers, Navigos said. In the past, IT firms always recruited more men than women. However, currently, there is equal demand for men and women recruits, showing that the criteria for recruitment related to gender are no longer important. The main requirements for job applicants are now qualifications and adaptability.
"In the next 10–20 years, the demand for IT workers will continue to soar," Le predicted.