At a glimpse, the spice market looks trivial, but it turns out to be extremely large and fiercely competitive. Only firms with strong financial capacity are tapping the market. The market requires significant investment, unique products, frequent changes in labels and packaging and customer care service. Fast Moving Consumer Goods (FMCG) companies can easily earn hundreds of billions of Vietnam dong from selling bottles of fish sauce and oil, or packs of seasoning powder or broth powder.
Unique spices made from fish
Vietnamese housewives are familiar to a series of fresh spices such as onion, pepper, chili, garlic, citronella and ginger, and traditional fish sauce, fat and vegetable oil. As such, the spice industry features some items such as chili sauce, tomato ketchup, seasoning powder and broth powder, and these above-mentioned traditional spices. Now, the catering and food processing industries are developing strongly, while the culinary culture is gaining much attention, stimulating the FMCG industry and encouraging many firms to jump on the FMCG bandwagon.
Sold at supermarkets, stores and groceries and on shopping channels for a short time, fish oil has now attracted housewives and received a strong preference from customers.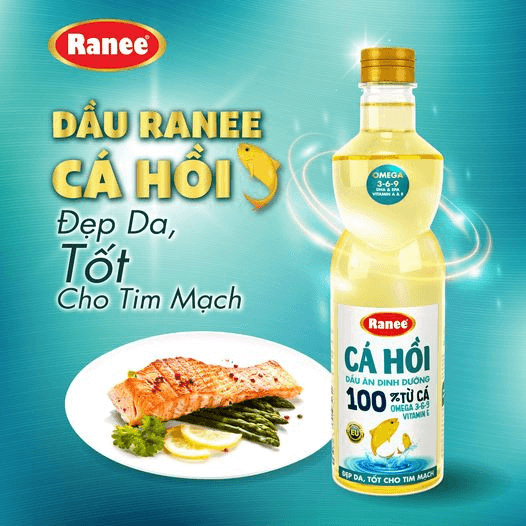 "Customers have shown much interest in natural spices containing no preservatives or flavor enhancers. However, to create a product with a firm foothold on the market is not easy. Several products have left the market due to failure to meet customers' fast-changing tastes," says a representative of a food processor.
In family meals, fish is consumed at least one or two days per week to diversify food and provide people with various nutrients. However, not all people can eat fish, especially children and elderly people, due to fears over fishbone and fishy smell. How do we combine and balance the two obstacles?
A major firm with much experience in farming, processing and exporting tra fish has pioneered employing modern technology and science to tap the spice market. Thanks to fish oil as a unique product, meals turn into nutritious ones.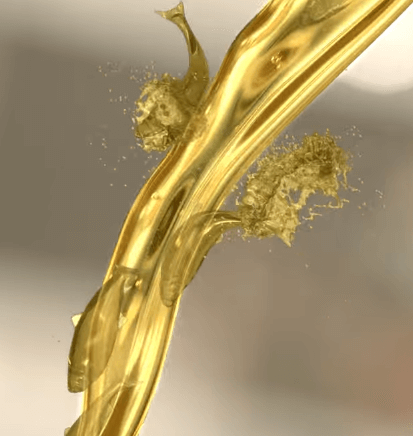 "High-end fish oil is a twin product of tra fish fillet. Aside from exporting tra fish fillet to 150 markets globally, Ranee can change the trend of domestic consumption. Fatty acid, Omega-3, 6, 9, EPA, DHA, vitamins A and E, and other nutrients are integrated in a bottle of fish oil, which helps people get healthier," said Le Van Chung, general director of I.D.I International Development and Investment Corporation (IDI).
Sufferers of long Covid do need healthy food as it will help them recover quickly and improve brain health to avoid post-pandemic effects. Spice made of fish with multiple combined nutrients will meet consumers demand and boost the immune system.
IDI has set a target to increase its 2022 revenue by 45% year-on-year and achieve a 6.3-fold increase in after-tax profit against the 2021 result. The firm has set the high targets based on economic recovery and the growth of food, restaurant and hotel fields, which will drive up the spice industry.
The consumer demand is changing as customers tend to use more spices made of plants and animals.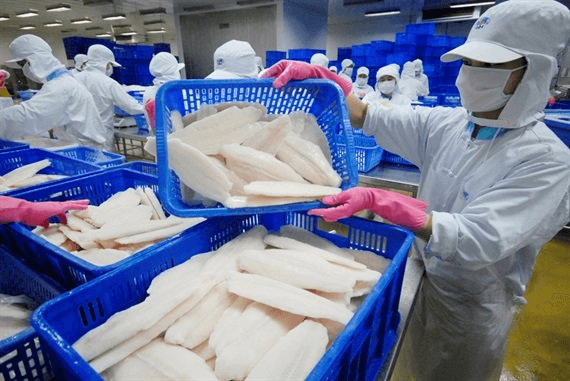 Having succeeded in tra fish export, IDI considers joining the FMCG industry with various fish spices as an appropriate step for the firm's sustainable development. All of its products, including oil, capsules, margarine and collagen, are made of fish. Recently, IDI is developing a project called "Taste of Homeland" to process fish sauce from fish blood and manufacture high-quality broth powder from fish. Consumers will have numerous choices for high quality, safe and healthy food made of fish farmed by IDI.