HCMC – The "Saigon Times – Great Circle" program, an initiative of the Saigon Times Group, handed over gifts, comprising milk boxes donated by Hai Nam Media, to disadvantaged children in HCMC to help them enjoy a joyful Mid-Autumn festival.
With support from the 2030 Business Club, a member of the Saigon Times Club, and sponsored by Hai Nam Media, the program visited and provided gifts to children at the HCMC Children's Hospital at 15 Vo Tran Chi Street, Tan Kien Commune, Binh Chanh District, the Hung Vuong Hospital at 128 Hong Bang Street, Ward 12, District 5, and the SOS Go Vap Village at 697 Quang Trung Street, Ward 12, Go Vap District.
Hoang Long, director of the SOS Go Vap Village, said the village has over 650 disadvantaged children. Since the pandemic broke out, the village has reported 10 Covid-19 cases, including eight children.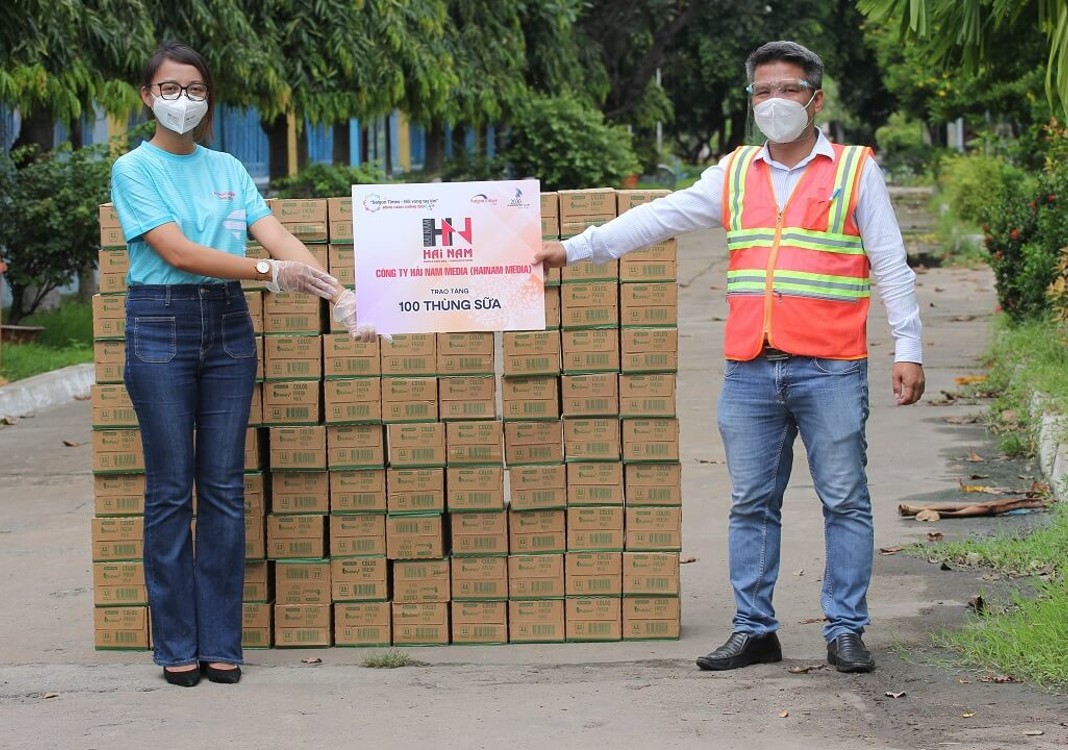 The SOS Go Vap Village has faced many challenges during the social distancing period, especially a shortage of equipment for children to attend online classes. 
However, the local authorities and sponsors donated learning equipment, food and other necessities to help the children enjoy a better life amid the pandemic. 
The "Saigon Times – Great Circle" program was launched by the Saigon Times Group in 2020 to support underprivileged people during the Covid-19 pandemic.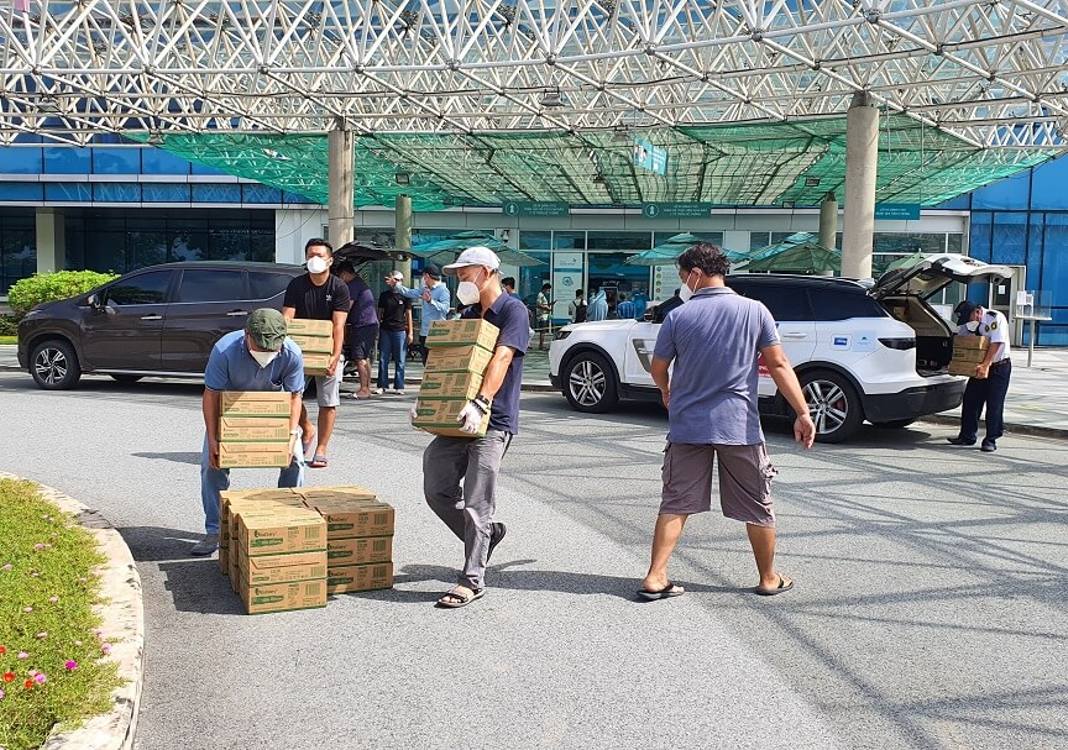 The "Saigon Times – Great Circle 2021" program with the theme "Join hands to fight off the pandemic" began in June 2021 amid the fourth wave of Covid-19. The program receives donations from organizations and individuals and then distributes them to the frontline forces and the needy in HCMC and the other provinces.
By Thanh Dieu – Le Vu