HCMC – The Saigon Times Foundation (STF), at the Saigon Times CSR 2021 Merit Ceremony on December 17, received donations worth VND1.6 billion from enterprises for education development programs.
Specifically, The Pearl Of The Far East PFEC Corporation donated VND1 billion to the STF-Pham Phu Thu scholarship program.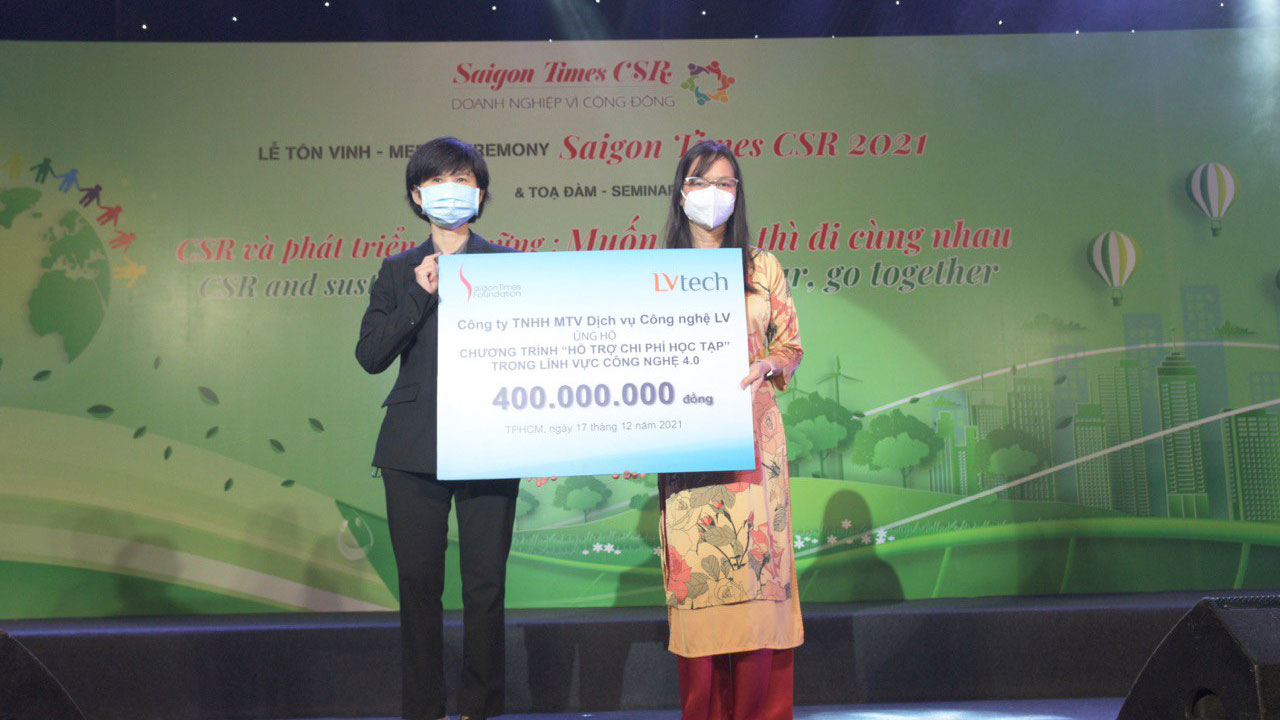 In addition, LV Technology Services Company Limited presented VND400 million to the program "supporting learning costs to develop the human resources for the 4.0 industrial sector" and Phu Nhuan Jewelry Joint Stock Company (PNJ) contributed VND200 million to the STF-PNJ scholarship program.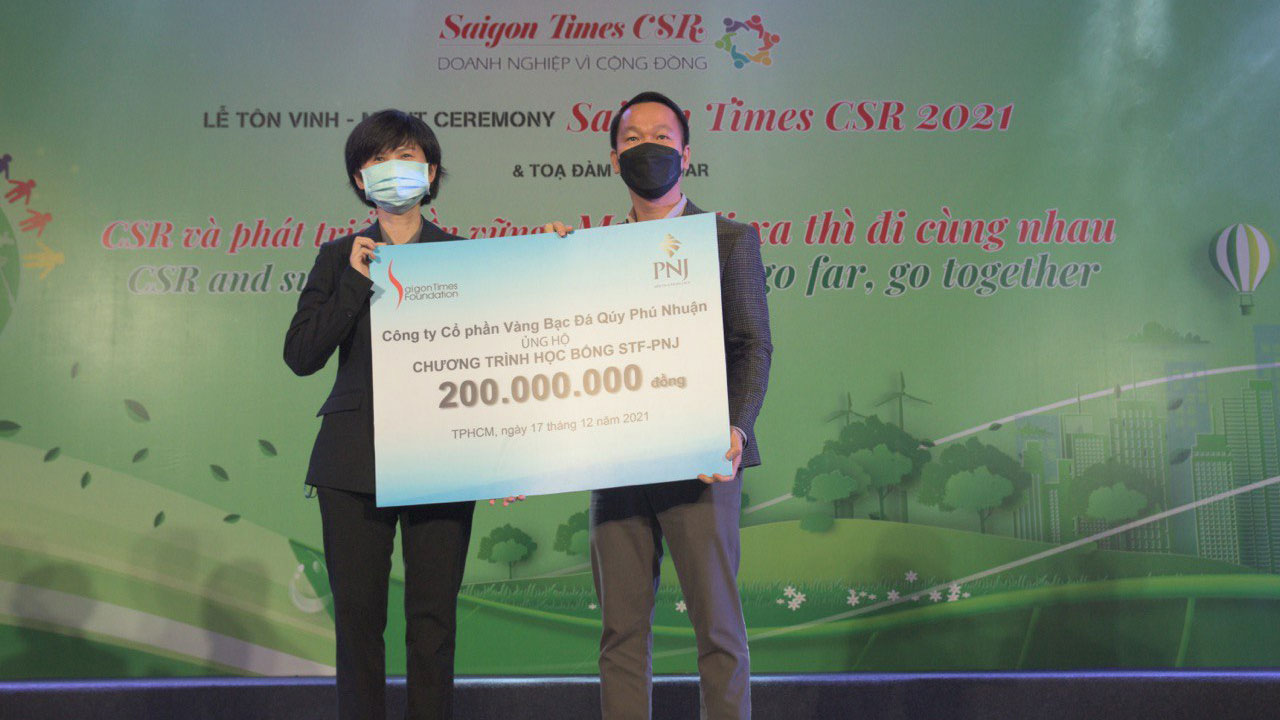 STF would like to thank enterprises for their donations, which will be used in scholarship programs, helping disadvantaged students with good academic performance.
During the 20-year journey supporting the local education sector, STF has spent huge efforts supporting education and training activities, contributing to the human resource development and serving the country's development.
STF expects to continue receiving the trust and support of benefactors and businesses in the coming periods.