June 17 is a significant milestone for Realcoin Global as it inaugurated its office at the Metropolis Tower at 57 Marasi Drive Street in the Dubai Business Bay financial and commercial quarter in Dubai. Dubai is also known as a global metropolis of cryptocurrencies.
Realcoin also introduced a solution to immediately convert Realcoin to various virtual currencies worldwide. Realcoin as well as other cryptocurrencies will help boost the fourth industrial revolution, especially Metaverse.
Realcoin Global, the owner of a new safe and preeminent cryptocurrency thanks to real estate standards encrypted and made transparent by blockchain and smart contracts.
Establishing its global ecosystem in the global metropolis of crypto—Dubai, the United Arab Emirates, Realcoin is assessed as a highly potential cryptocurrency due to its dual sources of profit generation. Its price has increased gradually like that of Bitcoin and increased steadily thanks to its safety given its real estate standards. In addition, the profit from the rising prices of property products is another benefit. Realcoin can be used to invest in other profitable sectors.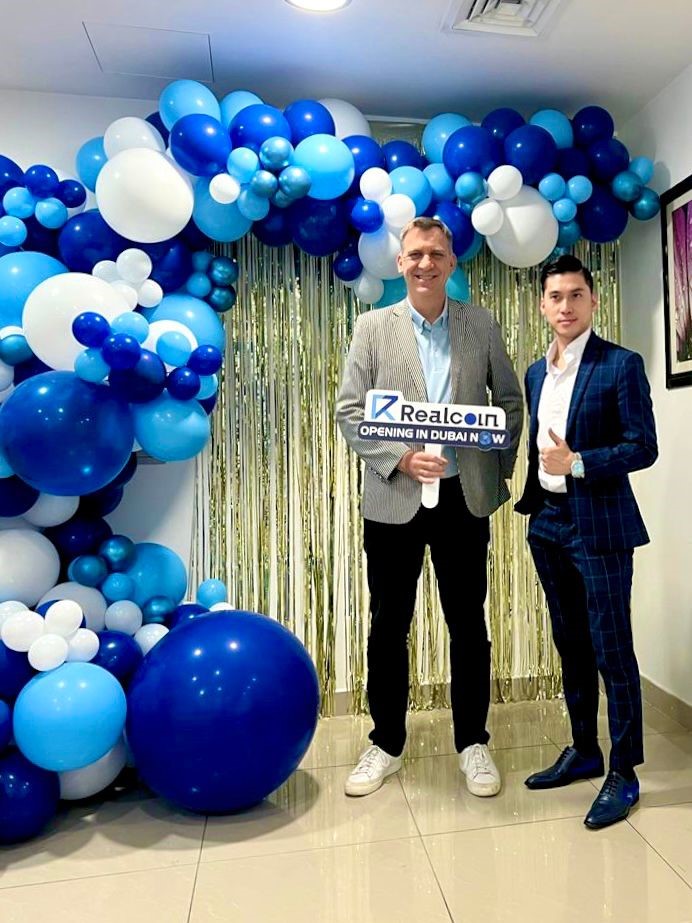 On the occasion of the 30th anniversary of CT Group, a stakeholder of Realcoin, a Realcoin representative gave a strong commitment to shareholders and investors.
Accordingly, in addition to the use of blockchain to encrypt and confirm local and foreign real estate assets, Realcoin has attracted crypto and real estate investors due to its high liquidity and full-fledged ecosystem.
Omarapay, a currency converter in the investment portfolio of Sheikh, a famous royal family in the United Arab Emirates, has weighed the cooperation with Realcoin.
Representatives of many partners of Realcoin delivered speeches to congratulate Realcoin at the inauguration ceremony, including CT Group Chairman Tran Kim Chung and CT Group Vice Chairwoman Hoang Bach Duong. The ceremony was also attended by leading experts, such as Collin Miles, CEO of Tezoz Blockchain and head of marketing at Zilliqa Blockchain, who is an international expert in blockchain in Singapore, and representatives of some multinational groups, such as Vinesh Patel, a representative of Deloitte in the Middle East, and Roberto Granello, chairman of Kelmer Group.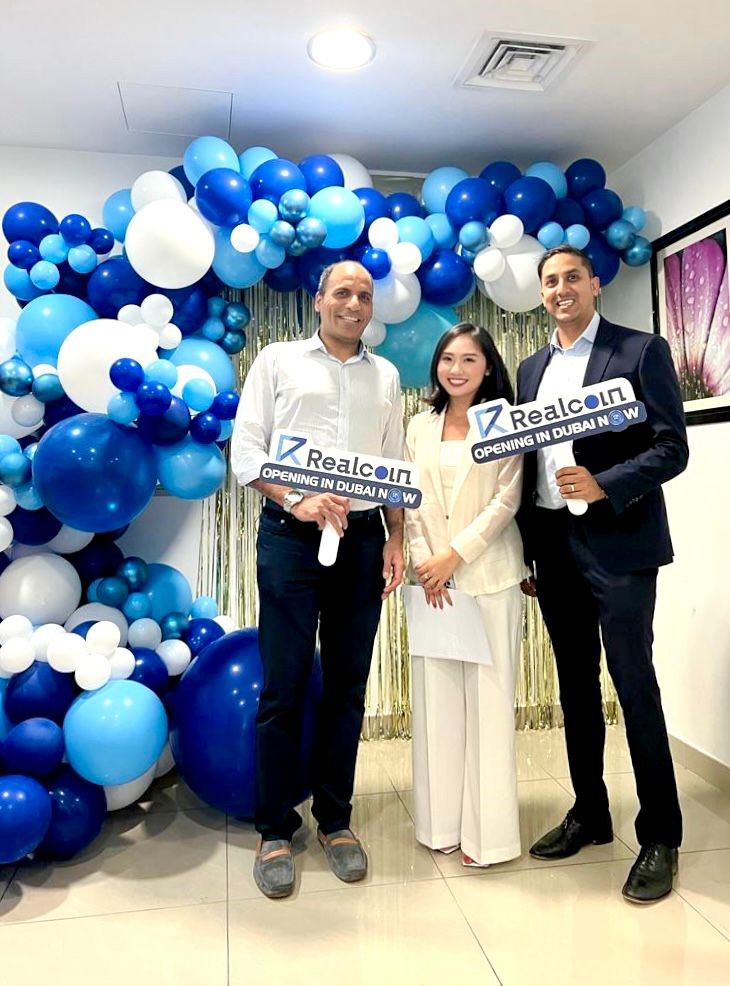 Valued guests shared their stories about crypto and an on-going scientific and technical revolution in which crypto plays a crucial role. It may be used as a currency of countries in supply chains, project management and global trade. Their talks also focused on strategies and roadmaps of countries, including Vietnam, to venture into the hi-tech sector, such as blockchain, tokenization, crypto and metaverse, to keep pace with the global trend.
At the inauguration ceremony, leaders of groups also threw their support behind the crypto with real estate products being collateral that Realcoin has been developing. They said that Realcoin's presence in Dubai expressed Vietnam's desire to win this market with a new and breakthrough idea.