Relics will become ruins if they are not properly conserved. Relics need to be kept in a "healthy" state, invested and cherished by man. This is the morality, culture and soul of the present and future generations.
In wartime, Tuc Dup was a deserted barren hill but now the hill is all green, peaceful and rich in vitality. It is like an eternal epic song and a symbol of strength of An Giang's residents.
Historical changes
Mr. Tran Minh Tri, general director of An Giang Tourimex JSC, said: "In the years before 2016, the People's Committee of An Giang Province assigned multiple entities to develop Tuc Dup Hill but in vain. Many relics and war remnants of special value gradually disappeared. At the time, there was concern that the hill would become a ruined site. As the private sector was encouraged to get involved in tourism services, An Giang Tourimex was chosen as the investor of the Tuc Dup Hill relic site expansion project in late 2016. With a determination to turn the national historical relic into a famous spiritual tourist site, the firm spent tens of billions of Vietnamese dong repairing and upgrading many key components while maintaining the general original structure of Tuc Dup Hill."
Reporter Quoc Hung: Did conservation work affect the historical value and the original structure of the famed relic site?
Mr. Tran Minh Tri, general director of An Giang Tourimex JSC: Tuc Dup Hill and the cave system there remain intact and all wartime relics are still in the former battlefield. We're fully aware that that it is our responsibility for protecting the precious value of the hill. In January 2019, the firm held a groundbreaking ceremony to rehabilitate and conserve some components of historical value on Tuc Dup Hill as a tourist area. The company will develop some items that will allow visitors to have a better experience when they come to the gorgeous Phung Hoang Son mountain range.
Could you elaborate on your compliance with relic conservation regulations?
As for the irrepairable minor components, our company restored them as much as possible, instead of removing or rebuilding them. Before we took over the location for investment, the Tuc Dup Hill area had been illegally occupied by local residents who built makeshift homes. Therefore, we negotiated with these occupants to take back land so as to restore the area.
As per Clause 2, Article 89 in the 2014 Construction Law, if the repair, renovation and equipment installation do not change self-supporting structures and functions and do not affect the environment and safety, then no construction license will be required. We still complied with the prevailing regulations and completed procedures as needed.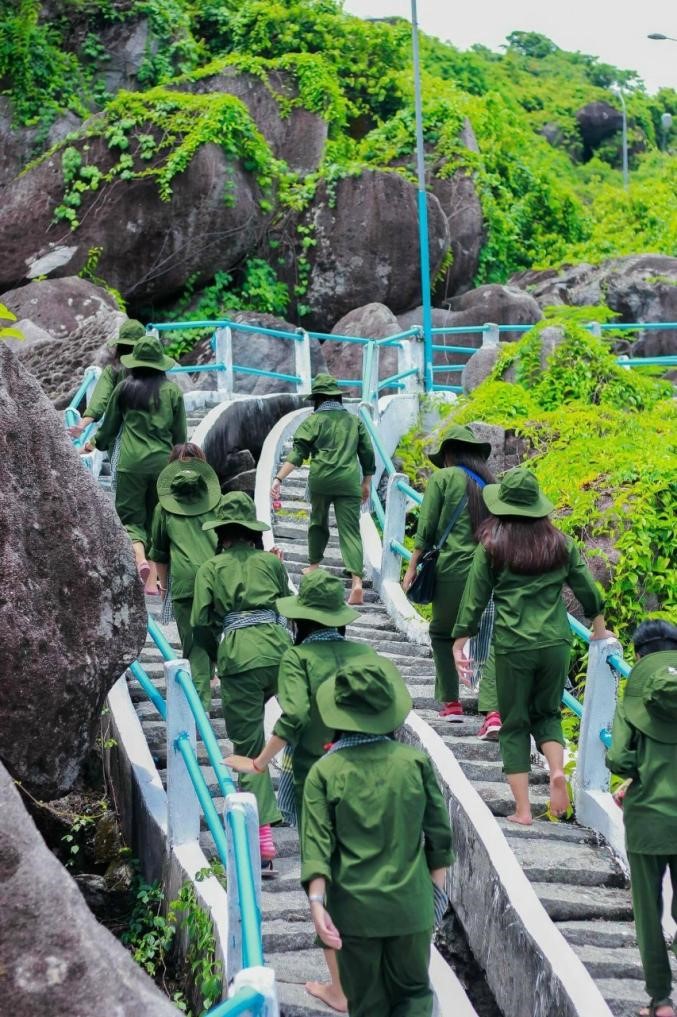 There is just one item that was newly built at the request of veterans. That's the monument to fallen heroes. It is a spiritual and humane construction, showing the investor's deep sense of gratitude to fallen heroes. This is the first stop for visitors to pay tribute to fallen heroes before they move on to the relic site for sightseeing and exploration. The An Giang Department of Construction issued Construction License 25/GPXD for the monument in June 2018.
No visitor would enter a historical relic site if it was in bad shape. It would be irresponsible to those who sacrificed their lives to protect the homeland if the site was not properly renovated. We came to Tuc Dup Hill with sympathy, love and gratitude to our ancestors.
In the renovation process, did some underground items under Tuc Dup Hill affect its original structure?
It's not long before we celebrate the 47th anniversary of Reunification Day on April 30 (1975-2022). Nearly 50 years have passed, so some items cannot remain intact. Are tourists ready to enter the relic site that has seriously deteriorated over time?
We could not ignore it. We had to do something. Tuc Dup is a sacred temple. The ultimate aim of the project is to put safety for visitors first.
Historical relics such as the Rung Sac revolutionary site and the Cu Chi Tunnels were all renovated to guarantee safety for visitors. As nearly five decades have passed, these sites could not have been safe for tourists if they had not been conserved and renovated.
Similarly, some pathways were safe shelters for revolutionary soldiers but they cannot be accessible now for safety reasons. Moreover, wooden pieces used for paving the surface in wartime deteriorated. The firm has replaced them with steel to make the surface firmer and less slippery in such an area with high humidity, so now it can accommodate many visitors at a time.
On a couple of makeshift stair steps leading to the cave, there were some tottering rocks while others were sharp, making it unsafe to walk. There were no major structural changes to the cave when these stair steps were repaired. In wartime, bombs and bullets could not destroy the structure of Tuc Dup Hill. Now, there is no reason whatsoever to damage it.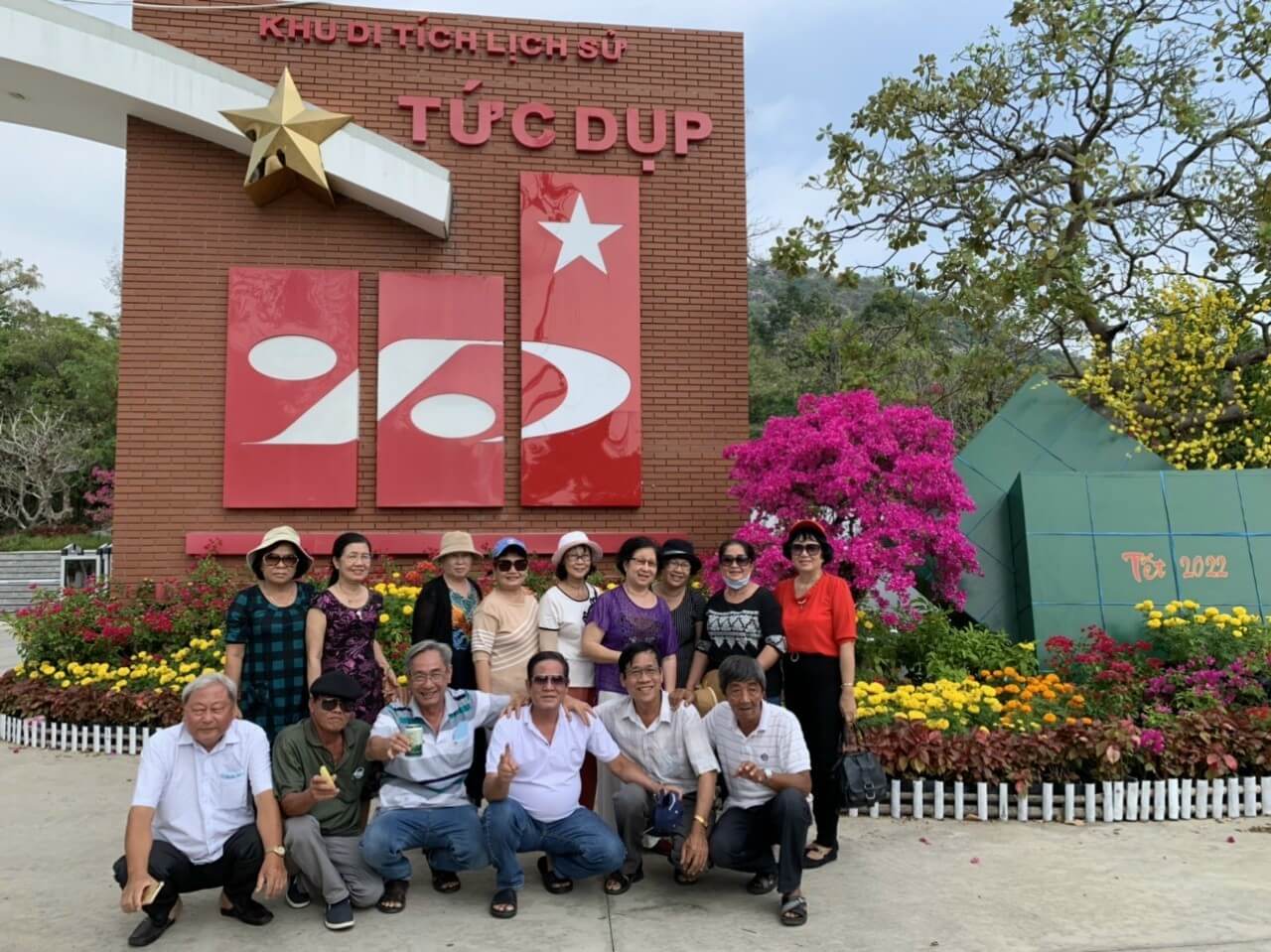 How are admission ticket prices set to recoup your huge investment?
Admission fees at the tourist site are divided into two parts. The first totaling VND20,000 is for entrance to the relic site in line with Resolution 42 issued by the People's Council of An Giang Province.
The second worth VND80,000 is for a sightseeing tour to the areas newly developed by the company and all services and products such as folk games, roller coasters, zoos, flower gardens and miniatures.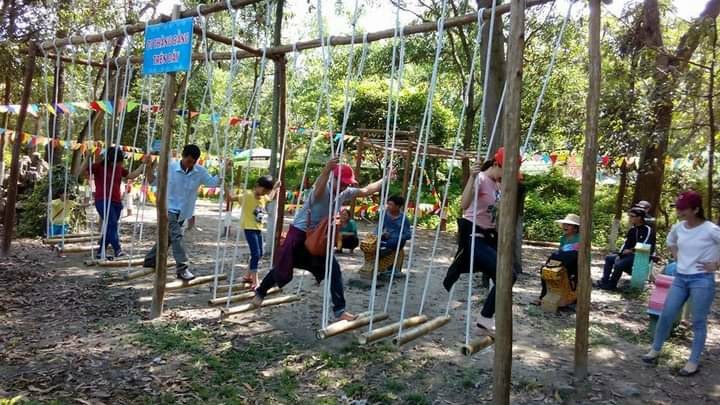 Millions of tourists have come to the sacred hill to get a firsthand experience and listen to epic stories. Tourists have expressed sympathy with the investor as much money has been invested to develop Tuc Dup Hill into a spacious, airy and clean place.
It is meaningless to visit Tuc Dup Hill but fail to enter the heart of the hill due to dark, damp and narrow pathways. Widening the pathways and ensuring safety should be put first. The original traits of Tuc Duc Hill are still there. The green color of the site represents aspiration and victory.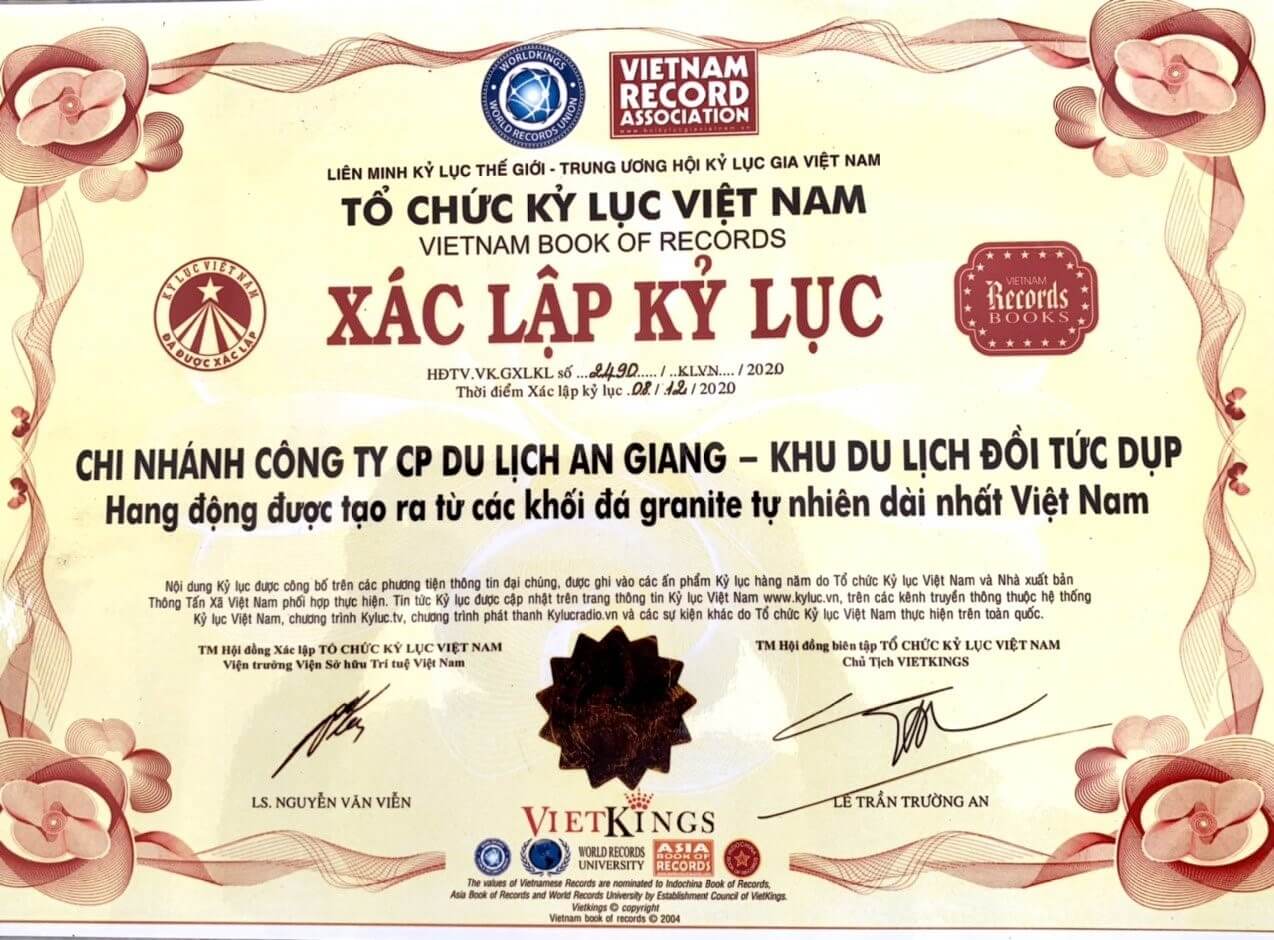 As a responsible investor, we must do all we can to keep the relic site alive and continue our mission assigned by society. The mission and responsibility rest with not only the firm but also the community. As such, admission fees are made affordable.
Tuc Dup, regarded as the epitome of the revolution for national liberation, is receiving much investment from our company. Perhaps, we were so enthralled and attracted by Tuc Dup Hill's beauty that we forgot some procedures. We are urgently completing relevant procedures to fix this issue.
Continuing writing the gilded-age story for the glory is a great aspiration of the investor, helping spread An Giang residents' high hopes for the historical relic. It is necessary to look at the situation objectively and evaluate it accurately in order not to affect the heroic spirit.
On behalf of An Giang Tourimex JSC, I would like to thank all reporters and media organizations for accompanying and caring about our company. I expect to receive more support from the media in the coming time.
Thank you for the interview. We hope your company will gain success and bring new values to the community.