HCMC – The Nhat Nghe Tinh (Master One Trade) Bookcase, co-founded by the Saigon Times Foundation, a unit of the Saigon Times Group, and the Supporting Committee for Vietnamese People in Germany, has rolled out two books on mechanical engineering and electronic and electrical technology.
These books provide knowledge and information for experts and specialists in the fields and those keen on mechanical engineering and electronic and electrical technology.
They are being widely used at vocational colleges and universities in Germany. The two books, from famed German publisher Europa-Lehrmittel, were translated into Vietnamese by 24 Vietnamese experts and published in Vietnam.
The book on electronic and electrical technology serves training and provides knowledge about the electronic and electrical field for high-school students, university and vocational students, and teachers and specialists at institutes, colleges and universities.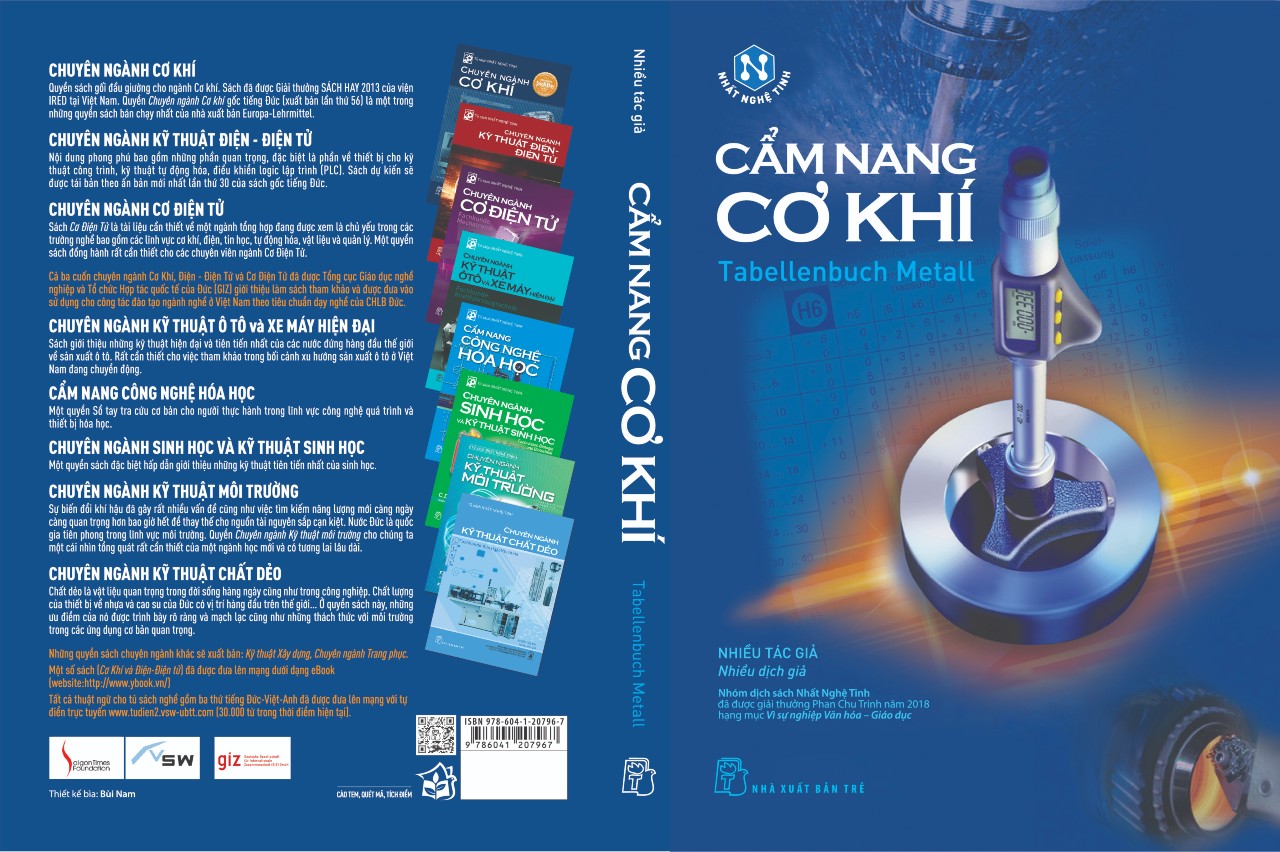 The mechanical engineering book features content on spreadsheets, formulas, terminologies and standards to make it easier for Vietnamese readers and learners. Terminologies are carefully selected in line with Vietnamese standards. This is the first time the bookcase has used Vietnamese terminologies as per Vietnamese standards to familiarize readers with standardized terminologies for engineering.
The two books are part of a series of engineering books that Nhat Nghe Tinh Bookcase is developing toward building a skilled workforce in the country.
The two books are available at the bookstores of the Tre Publishing House, Fahasa and Phuong Nam as well as on the eCommerce platform Tiki.
The Saigon Times Foundation is pursuing its mission of bettering society by contributing to developing the nation's manpower. The foundation believes that kindness and the community spirit of philanthropists comprising enterprises, individuals and overseas Vietnamese people will help build a more robust young generation.
Businesses and individuals who want to buy the books to donate them to students can contact Kim Lan at 0908005892 or dipkimlan@gmail.com.