HCMC – Prime Minister of New Zealand Jacinda Ardern yesterday, November 14, met with three top Vietnamese leaders after her talks with her Vietnamese counterpart Pham Minh Chinh, the local media reported.
At a meeting in Hanoi with Ardern, Party General Secretary Nguyen Phu Trong highlighted Vietnam's foreign policy of independence, self-reliance, diversification and multilateralization, and active and proactive global integration.
He said Vietnam treasures ties with New Zealand in its foreign policy and praised the outcome of the talks between the two prime ministers to enhance political and economic ties, people-to-people exchanges and cooperation in various areas, as well as the signing of cooperation agreements.
He thanked New Zealand for support to Vietnam over the past years, including the deployment of the Vietnam-New Zealand Action Programme for the 2021-2024 period and the response to Covid-19.
Ardern said the fast development of economic and trade ties and people-to-people exchanges was evidenced by the arrivals of over 40,000 New Zealanders in Vietnam before the Covid pandemic broke out, and the presence of Vietnamese people living and working in New Zealand.
On the same day, Ardern paid courtesy visits to State President Nguyen Xuan Phuc and National Assembly Chairman Vuong Dinh Hue.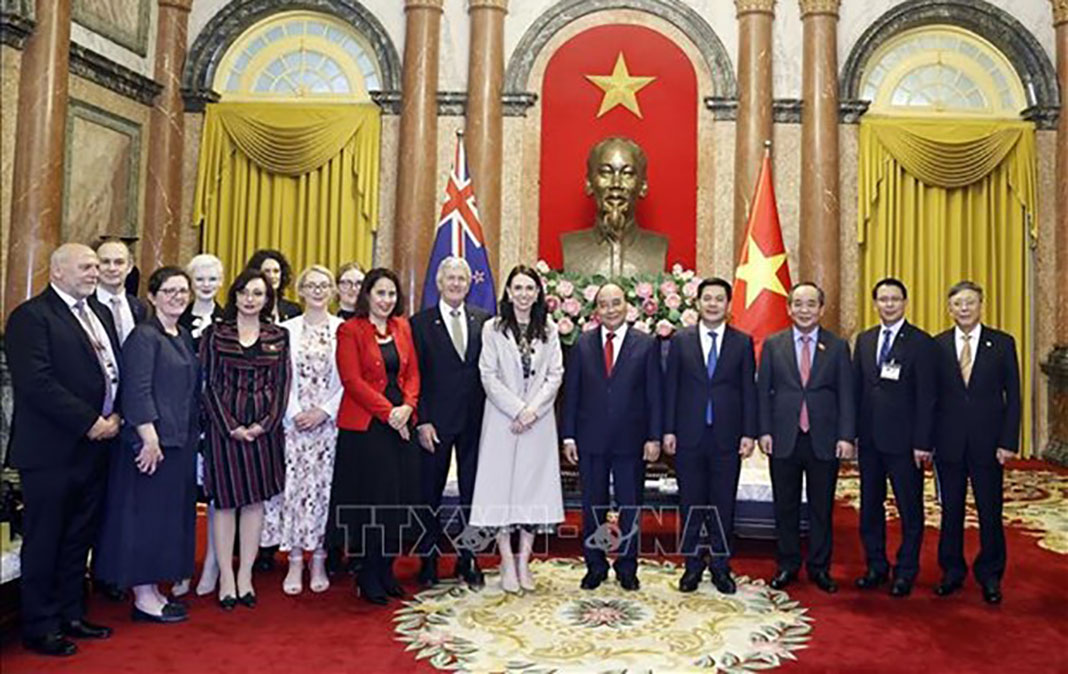 Phuc said her Vietnam visit from November 14 to 17 would help promote the Strategic Partnership between the two nations.
He thanked New Zealand for its vaccine and financial support as well as continued provision of non-refundable aid to Vietnam.
Ardern expressed pleasure with the fine development of bilateral ties, especially the upgrade of the relationship to a Strategic Partnership in 2020.
New Zealand always attaches importance to consolidating and developing relations with Vietnam, a strategic partner of her country in ASEAN and the region, she said.
In addition to education, which is seen as the most important area in bilateral ties, the New Zealand PM agreed to promote cooperation in transportation, digital commerce and digital economy.
Ardern said New Zealand highly values the settlement of disputes in the East Sea via dialogue and peaceful measures in respect for international law, including the 1982 United Nations Convention on the Law of the Sea.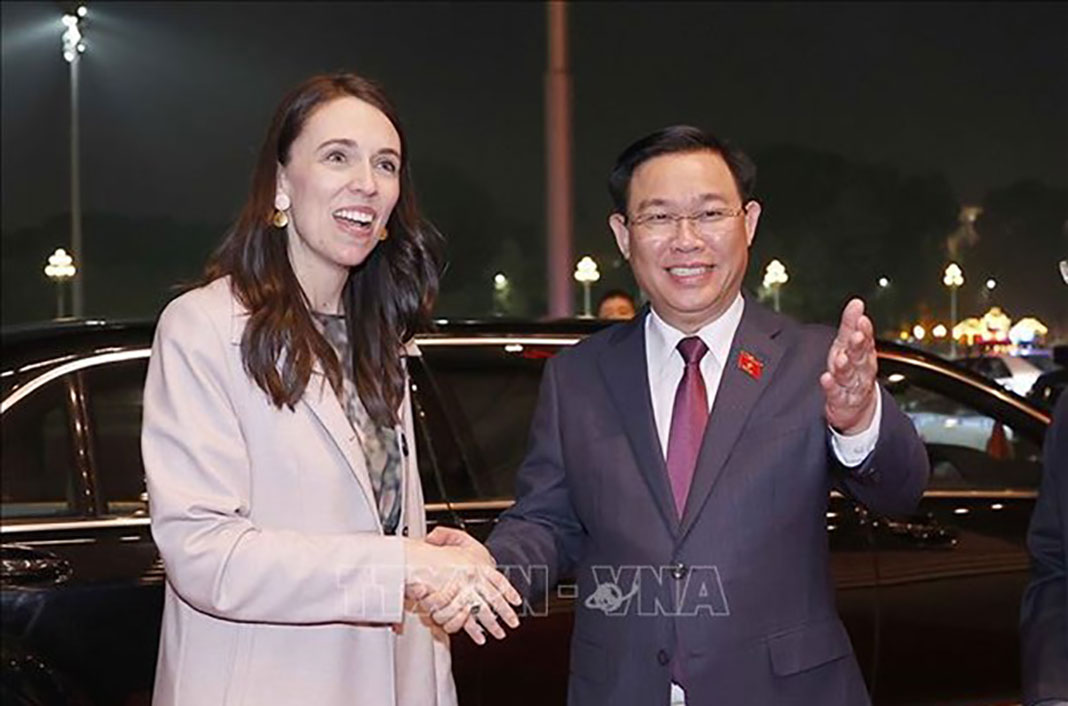 Speaking to PM Ardern, NA Chairman Hue expressed his delight at the development of bilateral and multilateral cooperation between the two legislatures over the years, with the establishment of the Vietnam-New Zealand Friendship Parliamentarians' Group by the 15th Vietnamese NA, and the New Zealand-Pacific Parliamentary Friendship Group by the New Zealand Parliament.
He proposed the two sides increase the exchange of visits and cooperation between parliamentary committees and friendship parliamentarians' groups of the two countries to share information and experience, toward signing a cooperation agreement between the two legislatures.
The two sides should continue mutual support and close coordination at the Inter-Parliamentary Union (IPU), the Asia-Pacific Parliamentary Forum (APPF) and the Asia-Europe Parliamentary Partnership Meeting (ASEP), Hue said.