Looking back at the 10-year journey of NESCAFÉ Plan in Vietnam, those involved in the implementation process agree that the plan has brought an initial result that is a common value of sustainability for coffee beans. However, the plan not just adds value to coffee beans from farm to table but also searches for a consensus on a new way of cultivation that cares more about the health of soil and the environment through regenerative agriculture.
Climate change is impacting agriculture but agriculture is also a source of greenhouse gas emissions. Therefore, a transition from traditional farming to regenerative agriculture is needed. This is a much-needed leverage for boosting green development, reducing greenhouse gas emissions and helping realize the Vietnamese Government's target of net zero emissions by 2050.
David Rennie, Deputy Executive Vice President and Head of Nestlé Coffee Brands, told The Saigon Times Weekly that the recent global announcement of NESCAFÉ Plan 2030 will be opening up the next chapter of creating sustainable values for regenerative agriculture. The program will be carried out over a long period of time and expanded to generate common values, which will contribute to achieving the bigger objectives of Nestlé and Vietnam.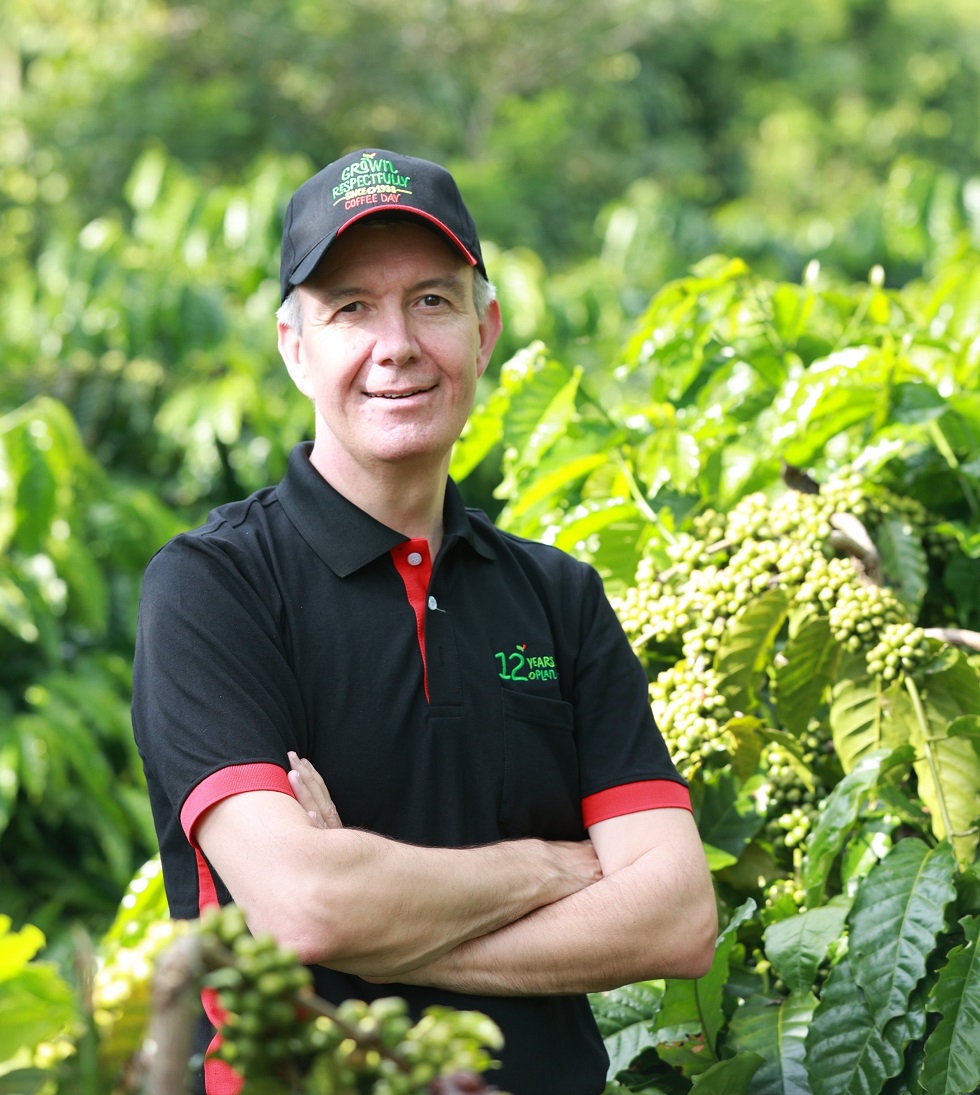 Regenerative agriculture starts with changing cultivation habits
It would take a decade to develop a sustainable ecosystem in which farmers and their business partners have a consensus on farming and production methods. Ten years ago, NESCAFÉ Plan helped farmers increase value to their coffee beans, but now it is focusing more on long-term aspects: people and the environment.
Coping with climate change is a pressing issue for the world. Nestlé has had its own commitments to solving the problem. NESCAFÉ Plan is a major program that will be implemented until 2030 with a focus on regenerative agriculture. The plan will help reduce net carbon emissions by 50% by 2030. This is a huge commitment as 20-25% of carbon emissions will be cut in three years. To attain the target in Vietnam, the company is working with farmers and the community to bring positive changes.
"We began the journey a long time ago and always worked towards regenerative agriculture. Never have we been clear about regenerative agriculture as we are now. When we resume NESCAFÉ Plan 2030, we want this farming model to be a prime focus. Regenerative agriculture is an agent of change for carbon emission reductions at Nestlé," said Rennie.
This is simply the starting point for the community to think about change. In the past, sustainable agriculture was aimed at cushioning the man-made impact on the environment. However, regenerative agriculture practices can help preserve and restore the health of soil for sustainable values.
Building a sustainable ecosystem requires a long journey and close cooperation between Nestlé's agriculture experts and farmers. Through NESCAFÉ Plan, the team of Nestlé's experts will help farmers shift to regenerative coffee farming using advanced techniques.
The plan is all about the health of soil, the care of coffee-growing soil and the retention of soil nutrients and humidity. This means coffee growing will not lead to the loss of soil nutrients and coffee plants are protected from harmful factors, and smartly watered.
Intercropping is also employed to protect coffee plants and raise incomes of farmers. Finally, the transition will help reduce the use of synthetic fertilizer which emits carbon dioxide.
"As for coffee, we know what to do. But it is a huge challenge for us to change the way hundreds of thousands of farmers are doing. Our plan focuses on the quality of crops, so we must work with farmers and the community. Besides, we are joining hands with authorities to spread the message to farmers so that they can understand what to change," said Rennie.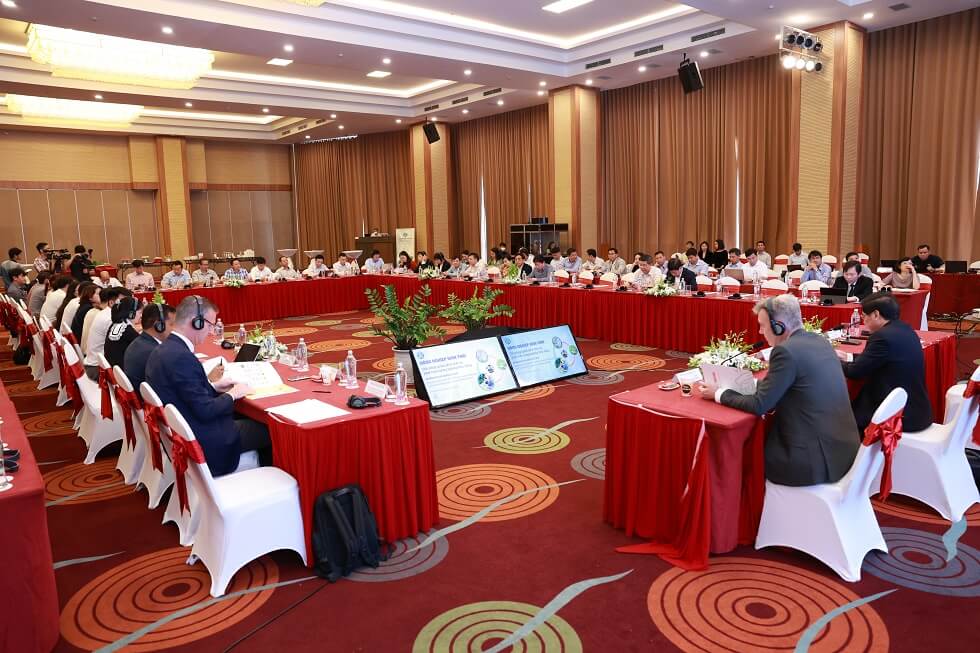 Joining hands for sustainable values
Apart from profit, more and more agriculture firms are paying attention to growth quality, prosperity of farmers and environmental protection. Some companies are working with farmers to carry out projects that benefit both sides and bring sustainable values. However, these benefits cannot be gained overnight.
According to Rennie, the plan must be financially supported to accelerate the transition to regenerative agriculture and build up trust among farmers. If farmers see no benefits from the plan, they will opt out. It is necessary to make farmers part of the plan and then spread the program to other farmers to build a sustainable and long-term ecosystem.
With experience gained from the 12 years of executing NESCAFÉ Plan, the company has found out that it cannot go it alone. What the company is doing with agriculture is closely attached to the commitment to net-zero emissions by 2050, as made by Vietnam and Nestlé at the 26th UN Climate Change Conference of the Parties (COP 26). The commitment will be repeated at COP 27. The most important thing is to closely work with research organizations and authorities to expedite regeneration.
"Vietnam's target to earn US$6 billion from coffee exports will be unachievable if the country only increases coffee farms. I think that in the years to come, coffee volume cannot be increased forever but the value of coffee. The more we develop sustainable agriculture, the higher the coffee prices. As a result, we will pursue the dual goals of NESCAFÉ Plan of the past 12 years," Rennie said.
Building a sustainable ecosystem is a tall order. Therefore, NESCAFÉ Plan not only brings about sustainable welfare for farmers, but also aims to become a "lighthouse" in regenerative and sustainable agriculture in Vietnam.