The Metro Star construction site had been busy day and night until the wee hours of March 27, 2022 when the pouring of concrete was finished for the Metro Star's B1 basement in Zone 1 with the supervision of Apave, a leading construction consultancy company of France.
With this milestone, Metro Star will continue to speed up work on the first floor in April 2022. Building the foundations and basements of high-rise towers is the most challenging, complicated, and time-consuming job.
Therefore, as these two components have been completed, the upper floors of the Metro Star project will be developed fast with each floor taking six days to build as committed by our main contractor. The Metro Star's topping-out ceremony is expected in November 2022.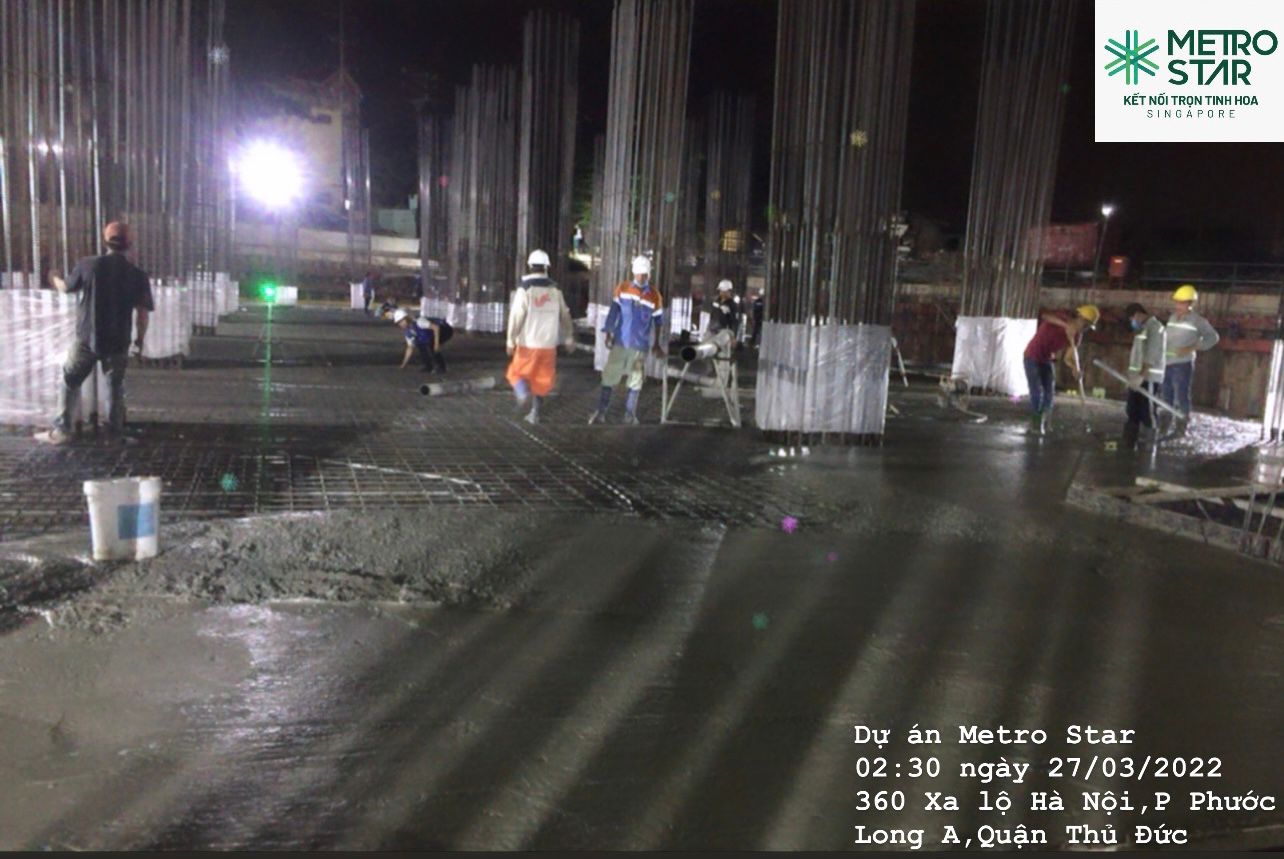 To step up construction work and ensure aesthetics for Metro Star, the contractor is using top-notch aluminum formworks. CT Land, the investor of Metro Star, is one of a few urban development firms that offer a 10-year warranty as the company is confident in the quality of its projects thanks to strict quality control. Furthermore, CT Land puts a great emphasis on design and takes care of every detail to ensure long-lasting aesthetics and proper functionality. The more you use it, the more you love it. CT Land always takes great care of each stone and flower branch, and never races against time at the expense of quality. CT Land may not as quick as others on the market, but each of its products is unique. Our projects that were built decades ago remain as new and unique as ever. Customers can enjoy long-term benefits thanks to the company's long-term vision and 30 years of experience.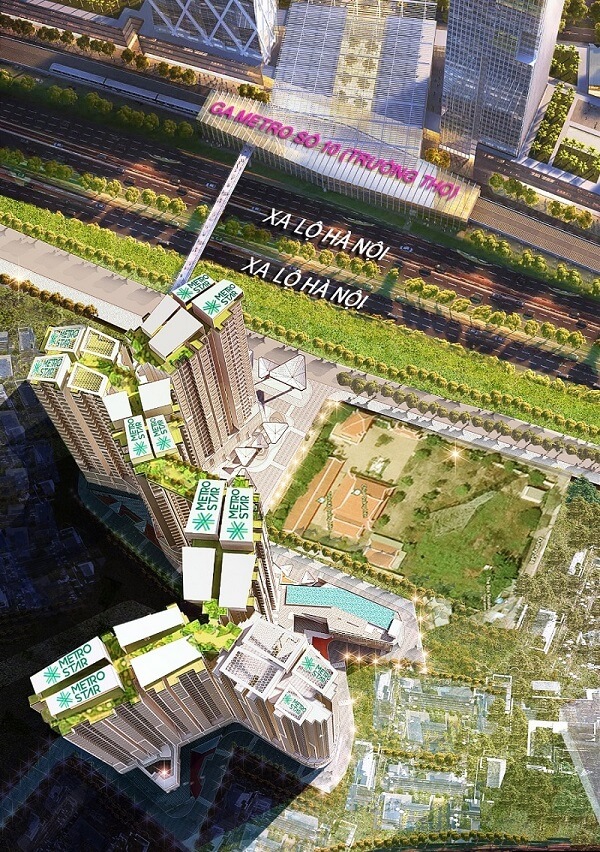 Construction work is being sped up so that apartments can be handed over to customers in late 2022 or early 2023. This is in tandem with the construction pace of the Metro Line 1. That is why Metro Star shophouses are being greatly sought after on Thu Duc City's real estate market. Situated adjacent to the Hanoi Highway, Truong Tho area, the Administrative Center and the Central Business District of Thu Duc City, Metro Star has such a prime location. This is also a rare housing project connected to Metro Station 10 through a pedestrian bridge.
These outstanding advantages will allow the commercial area inside the Metro Star project to attract many of around 250,000 commuters who use Metro Line 1 services a day, in addition to tens of thousands of people who come to the Truong Tho area, as well as people who come to reside at two towers of the Metro Star project. This is a big source of customers for businesses that expect high returns for their investments.