Lieng Rowoa Cascade, a 30-minute drive from the hilly city of Dalat in Lam Dong Province, boasts of majestic landscapes and a legend that never ceases to intrigue travelers
Lieng Rowoa, also known as Voi (Elephant) Cascade, is a combination of a charming water flow, huge rocks and plentiful flora and fauna. Wild beauty is rife in Lieng Rowoa, which nestles in Nam Ban Village, Lam Ha District, Lam Dong.
The natural masterpiece is associated with a love legend, describing a K'ho ethnic lady, the daughter of a tribal chief of the K'ho ethnic group's village in the Joi Bieng Mountain area, who fell in love with a boy who was the son of another tribal chief of a nearby village.
He died while fighting to protect his village. After hearing about her lover's death, she was broken inside and sang all day and night to heal her heart until she fainted. The elephants that listened to her sing knelt and were turned into big rocks. Suddenly, an explosion occurred, breaking a mountain near the elephants. The water then flowed down onto the elephant rocks from the broken mountain, forming the current Lieng Rowoa Cascade.
The waterfall is 20 meters wide and 30 meters high. When the sun shines on the flowing water, a gorgeous rainbow appears, amazing travelers.
There are stone steps leading to mysterious caves behind the cascade. According to locals, the caves, some of which are up to 50 meters deep, are home to bats and strange-shaped rocks.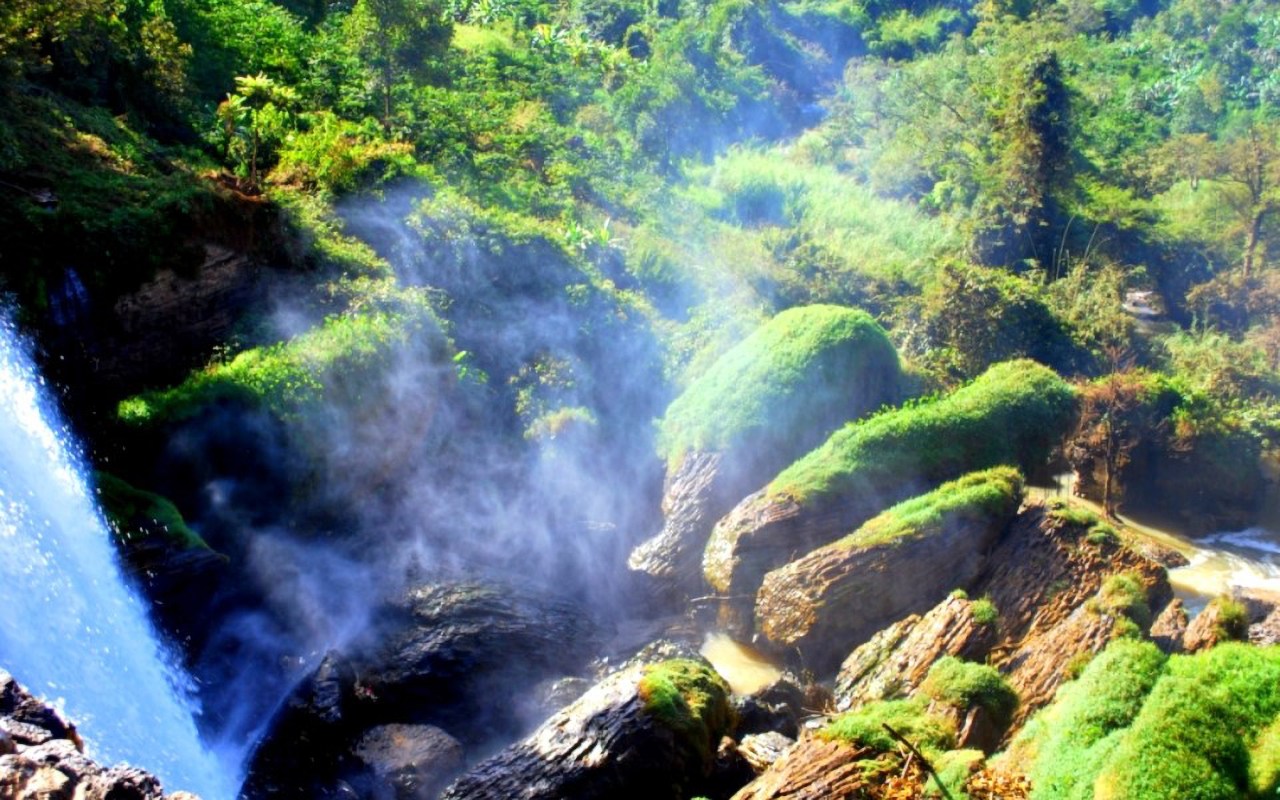 The cascade used to be a revolutionary base during the Vietnamese War. In 2001, the Lieng Rowoa Cascade was recognized as a national scenic monument.