Innumerable people in HCMC and other parts of Vietnam have over the past four months seen their life completely upended as the latest Covid-19 resurgence has swept through the country since late April. In response to the devastating coronavirus impact, organizations and people from all walks of life have joined forces with the Government to help the disadvantaged survive tough times.
Like many other corporate donors, KMS Technology, a U.S.-based provider of software development, testing, and consulting services, has also opened its coffers to help relieve the people's grievances. The company has sought to make donations in kind and in cash where such help is most needed.
Supporting hospitals
The latest coronavirus wave has taken a heavy toll on the country with an upsurge in the number of severely and critically ill patients, which overwhelmed the health system and resulted in a shortfall of medical supplies.
Aware of this urgent issue, KMS Technology Vietnam on August 30 donated seven ventilators worth VND1 billion to the Thong Nhat Hospital and Military Hospital 175 in HCMC, which were assigned to treat patients in severe condition, with a hope that the ventilators would help ease the overload facing the city's health system and support the hospitals in fighting Covid.
Also in August, it coordinated with the American Chamber of Commerce in Vietnam to donate ventilators and medical equipment to many Covid treatment hospitals in the city. In the "Hero-wear-masks" campaign, the tech company presented 500 gifts including personal protective equipment, N95 face masks, and necessities to the medical workers of the HCMC-based An Binh General Hospital, which admits and treats Covid patients that developed serious symptoms and have underlying health conditions.
Aside from medical supplies, the firm presented 20 computers to the Covid Field Hospital No.2's campuses in District 12 and Thu Duc City of HCMC.
Giving back to the community
Apart from using its own budget to help with the fight against Covid-19, KMS Technology has since the start of the latest outbreak rallied its employees behind the noble cause, raising funds of up to VND200 million among them to launch community projects.
Tran Trong Dai, general director of KMS Technology Vietnam, said: "Making contributions to the community has long been part of the company's core values. In the tough fight against the coronavirus, we hope our support would help give local people strength to overcome this hardship."
In mid-2021, the tech firm and the Saigon Children's Charity jointly conducted the "Balo Covid" (Covid Backpack) campaign, presenting 40 gifts, with each including food items and backpacks containing books and toys to children and their families in areas under lockdown in HCMC's District 8.
Early last month, when a large number of people were increasingly grappling with the latest outbreak, the firm teamed up with three universities in HCMC, namely the HCMC University of Technology, the HCMC University of Science, and the HCMC University of Information and Technology, to offer Covid relief packages to students who were badly affected by the pandemic and social distancing measures.
On September 2, through Children's Hope Action, a non-governmental organization operating in the central province of Quang Nam, the firm donated 50 gift combos to disadvantaged households in Quang Nam's Hoi An Town. Each gift combo, valued at VND300,000, included necessities such as rice, instant noodles, soy sauce, and cooking oil. In addition, the firm presented gifts to students in a poor rural area in Phu Vang District, Thua Thien-Hue Province on the occasion of the new school year, with each package worth VND1 million including uniforms, school bags, raincoats, and essential school supplies.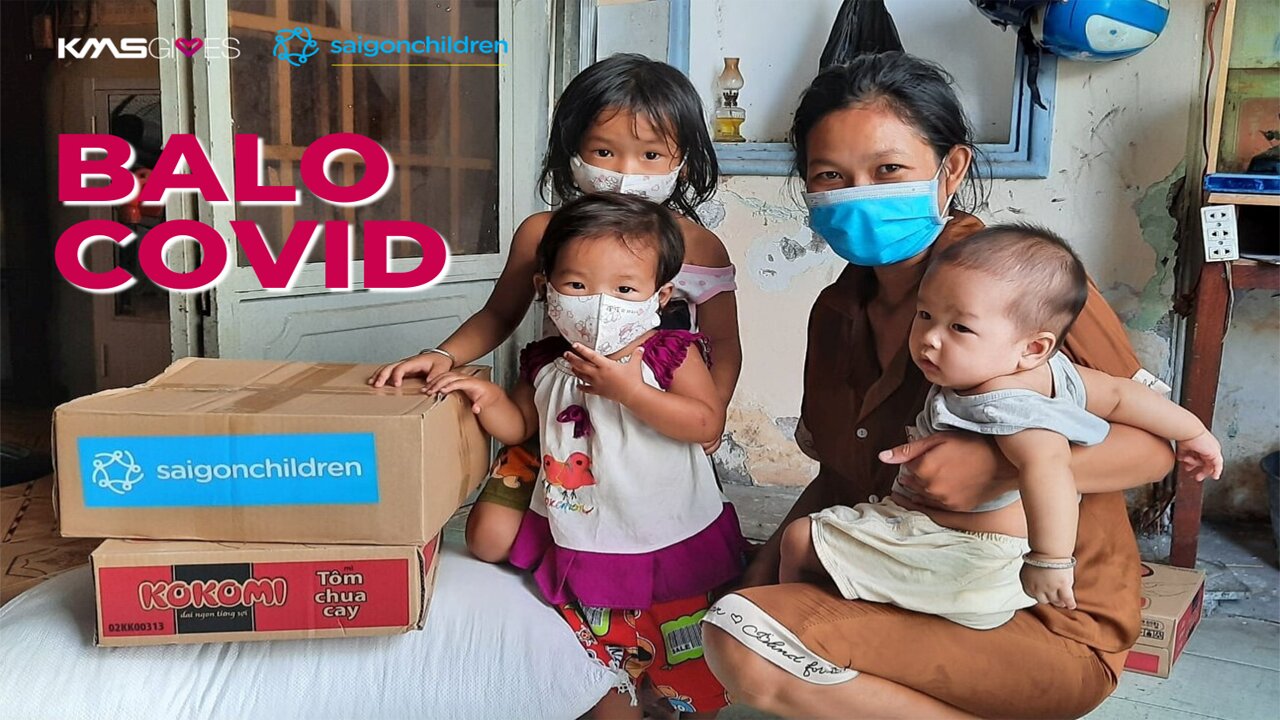 Collaboration with NGOs
Apart from prompt support given during the pandemic, KMS Technology has since 2018 been an annual sponsor of Passerelles numériques Vietnam. Passerelles numériques is a French non-profit organization founded in 2005 and operating in three Asian countries — Cambodia, the Philippines and Vietnam. The organization enables young underprivileged people to build their employability through education in the digital industry. This year, KMS Technology continued to support this organization by providing internship opportunities for junior and senior students, and organizing vocational and skill training courses.
Besides, the tech firm this year announced its partnership with Eye Care Foundation, giving a sponsorship of VND100 million to the foundation. The donation is set to finance two eye treatment and care activities scheduled to take place in December this year in the Mekong Delta province of Dong Thap. Also, given its edge in the information and technology industry, the firm planned to support the foundation to develop a system to manage medical check-up and treatment information next year.