Making the sale of insurance transparent and managing the quality of consulting during this process are the key to ensuring the long-term sustainable development of bancassurance—the distribution of insurance products via banks.
A "gold mine" called insurance
2022 was another "bumper" year for quite a few banks regarding the revenue from insurance premiums. Following the earnings season in the fourth quarter of last year, the ranking of banks based on their earnings in the insurance segment has been determined.
Military Commercial Joint Stock Bank (MB) again occupies the highest position. The bank has reported a pre-tax profit of over VND18.15 trillion for 2022, up 37% against the preceding year. Its insurance business and services revenue alone reached more than VND10.18 trillion, nearly VND1.8 trillion higher than in 2021. The gains from the insurance made up 71.5% of the bank's total revenue from general services. It is noteworthy that MB's insurance revenue has snowballed in recent years, from just VND4.2 trillion in 2019 to nearly VND5.85 trillion in 2020 and then over VND10 trillion last year. Such impressive achievement is attributed to the fact that MB currently owns two subsidiaries active in the insurance sector, Military Insurance Corporation (MIC) and MB Ageas Life Insurance Company Limited.
The next one on the list is Vietnam Prosperity Joint Stock Commercial Bank (VPBank), with a profit after tax of some VND16.92 trillion, a surge of more than 47% from 2021. The insurance segment brought in nearly VND3.35 trillion for VPBank last year, up 42% year-on-year. The bank's insurance revenue accounted for 32% of its total service income, equivalent to the result in 2021. In March 2022, VPBank and AIA Vietnam Life Insurance Company Limited renewed their exclusive cooperation agreement on bancassurance with a term of 15 years.
According to the estimate of prepaid charges based on many recent deals, Yuanta Securities thought VPBank could renegotiate the exclusive distribution of insurance for a share of VND8 trillion. As announced by VPBank, since such an agreement was signed for the first time in 2017, it has always been among the group of banks with the highest life insurance sales and is currently ranked third in the market. In November 2022, VPBank completed another capital acquisition and thus is now holding a 98% stake in OPES Insurance Joint Stock Company (specializing in non-life insurance products).
The third largest bank when it comes to insurance revenue is Vietnam Technological and Commercial Joint Stock Bank (Techcombank). In 2022, the bank earned a profit after tax of over VND20.43 trillion, of which the income from its joint insurance services made up more than VND1.75 trillion, a rise of 12.3% against the preceding year. At present, together with its partner Manulife, Techcombank is running a program combining investment with insurance.
The next entry is Vietnam International Commercial Joint Stock Bank (VIB), whose commissions from the sale of insurance amounted to more than VND1.3 trillion, up nearly 9% from 2021. VIB is now a distribution channel for Prudential's insurance products.
In fifth place is Tien Phong Commercial Joint Stock Bank (TPBank), with VND876 billion yielded by insurance sales and consulting, a slight fall of 8% compared to one year before. This is a rare case of a bank whose revenue in the insurance segment went down. TPBank is currently offering the products of Manulife and Sun Life.
Many others are among the top banks with big gains from insurance premiums, including VietinBank, BIDV, Sacombank, HDBank, and OCB. In the case of VietinBank, the bank, and Manulife, in late January 2022, announced a 16-year exclusive partnership with an upfront fee of around US$30 million, payable over six years. It is estimated that in the first quarter of last year alone, VietinBank registered some US$5 million in the prepaid premiums of bancassurance.
At a more modest level, small banks only obtained tens of billions of dong from insurance, but their growth rates are truly remarkable. For example, Petrolimex Group Commercial Joint Stock Bank (PG Bank) last year made a total of VND33 billion from its insurance operations, a quantum leap of more than 310% from 2021.
Towards sustainable development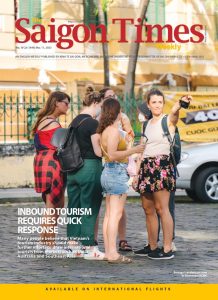 Although the potentials of bancassurance are great, promising a lot of revenue and profit for banks in the future, there have recently been quite a few cases related to the distribution of insurance products via the banking system, sparking mixed public opinions. Specifically, it has been reported that many customers are required to take out bank loans as part of their insurance policies. In late 2022, when banks were running out of "room" for credit growth, many borrowers claimed they were asked to buy an insurance package equivalent to a certain percentage of the value of the loans.
In response to such complaints, the State Bank of Vietnam (SBV), on February 21, 2023, asked credit institutions to prevent their staff/affiliated units from forcing their clients to buy insurance in any form. This is to protect the legitimate rights and interests of customers using financial and banking services and to ensure that credit institutions strictly comply with the provisions of the law. As per the central bank's statement, "in case their employees/units are found to have coerced customers into buying insurance, credit institutions will have to take full responsibility before the law for such a practice."
Notably, leaders of the Banking Supervision Agency and the Insurance Supervision Authority said they would set up a joint hotline to receive and promptly handle all complaints and recommendations by citizens, agencies, and businesses related to providing insurance services at credit institutions. In short, banks may only encourage their customers to participate in an insurance scheme voluntarily, not compelling them or using this as a condition for loan disbursement.
With the aggressive intervention and coordination between the Ministry of Finance and the SBV, one can hope the practice of obliging customers to buy insurance will soon come to an end. However, this is far from simple since the interests of banks are directly involved. Even so, with regard to the common interests of the whole society, especially those who have transactions with banks, it is essential that the sale of insurance should be made transparent and the quality of consulting during this process properly managed to ensure the long-term sustainable development of bancassurance.