The Huong Pagoda Festival, the longest of its kind in Vietnam, will take place in three months, from January 23 to April 23, or from the 2nd of the first lunar month to the 4th of the third lunar month in Huong Son Commune, My Duc District in suburban Hanoi.
The opening ceremony of the festival is scheduled for January 27.
One of the festival's highlights is that the organizer will switch to selling electronic entrance tickets from traditional ones. Besides, the organizer will rearrange ticket counters and ticket-selling methods appropriately. Also, a pilot e-vehicle service will be offered to pilgrims to admire the scenic beauty of Huong Son Commune.
A My Duc District government representative said more positive changes need to be made during this year's event to satisfy the sightseeing demand of pilgrims to this religious destination, adding that the organizer has to take measures to promote safety, politeness, and hospitality during the festival.
Phan Dung-Ta Nang trekking trail designated as marathon-tourism destination
The Lam Dong Province Department of Culture, Sports and Tourism has coordinated with the government of Duc Trong District and Nexus-Tropiad Company to develop the well-known trekking trail Phan Dung-Ta Nang into a destination for marathon and tourism, starting with the launch of the Ta Nang Trail Challenge 2022 marathon in late December last year.
The race started from Ta Nang Commune, Duc Trong District, Lam Dong Province, and ended in Phan Dung Commune, Tuy Phong District, Binh Thuan Province, according to tuoitre.vn.
The event comprised not only forest trails and challenging terrain but also a musical performance, food, and camping services to offer a better experience to participants.
Nguyen Tu Anh, one of the organizers, said the event offered a 25km race and a 10km run for professional runners at home and abroad, those with regular physical training, and running clubs. Longer races would be launched in the upcoming time after factors linked to safety, and other issues are taken into account seriously.
Doctors build shelter for poor patients
Dr. Le Thanh Nga and her husband, Dr. Do Huynh Van Huy, have built a house in Long Phuoc Ward, Thu Duc City (HCMC), as a free board and lodging facility for needy patients.
Opened on December 17, the house's first floor is divided into two rooms with mattresses for 20 persons. The ground floor is divided into two parts, the outer part is equipped with 20 single steel beds, and the inner part has two small rooms. Each can accommodate 4-5 people. The couple also built a living room and a kitchen adjacent to the house for patients and their relatives to use at will.
Nga told vnexpress.net that they bought the 300-square-meter land plot in 2016. Since they had used their savings to construct the shelter to buy medical equipment for field hospitals during the pandemic, they had to sell another land plot to have enough money to build the house for poor patients in early 2022. Nga designed the garden by herself to save construction costs. Aside from the construction cost of VND10 billion, they also bought beds, mattresses, electric fans and stoves, and food for patients staying in their houses.
"I expect more needy patients to come over to save part of their treatment costs in the city," Nga said.
Warm clothes for kids in mountainous areas
When the weather turns cold at the end of the year, many young members of charity groups around the country bring warm clothes to children in mountainous areas to help them overcome the chilly weather.
Twenty young people of the charity group G9 in HCMC spent four days bringing 1,000 warm clothes and wool caps to children in Moc Chau District, Son La Province, and Muong Lat District, Thanh Hoa Province.
Meanwhile, seven members of the charity group Nu Cuoi Hong flew from Danang City to Hanoi and then traveled by bus to Y Ty and Pa Cheo communes, Bat Xat District, Lao Cai Province, bringing with them 700 warm clothes and wool gloves, and confectioneries to local pupils there.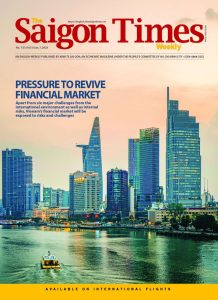 Pham Quoc Huy, head of Huong Lam, another charity group in Danang City, told tuoitre.vn that his group had made a fortnight trip to present warm clothes to kids in 10 localities in the central region and the Central Highlands.
Also from Danang, Nguyen Binh Nam and his friends had asked for nearly 1,300 warm clothes and donated them to pupils of mountainous schools in Quang Tri, Quang Nam, and Quang Ngai provinces.
A large number of warm clothes, blankets, T-shirts, and shoes have also been given to needy kids and locals in Chu Prong and Dak Doa districts, Gia Lai Province.