Real estate developer Hung Thinh Land aims to double its revenue and profit this year, moving towards launching its initial public offering (IPO) next year.
Property market looks forward to "hot" stock
Hung Thinh Land has asked the State Securities Commission for an IPO certificate, preparing for listing its shares on the Hochiminh Stock Exchange (HOSE) in 2023.
Though Hung Thinh Land shares are yet to make debut on bourse, they have got "hot" since last month. Particularly, after Dragon Capital and VinaCapital contributed US$103 million to Hung Thinh Land, all eyes are on the housing developer. Hung Thinh Land will be the "billion-dollar" newcomer to the group of large-cap stocks on bourse.
This is the first M&A deal that has helped Hung Thinh Land access the international capital market, helping improve its capacity of capital mobilization at low costs for its long-term growth plan. Many investment funds have seen the firm's huge potential for growth.
VinaCapital's Vietnam Opportunity Fund (VOF) said that after the IPO, Hung Thinh Land will become the third biggest real estate developer on HOSE, after Vinhomes and Novaland. The chance for the firm to be listed among the biggest market cap stocks on the market is not small.
With its 20-year experience of multi-segment development, Hung Thinh Land has developed 59 property projects, with 23 of them having been handed over. The firm has provided the local market with over 30,000 houses and served more than 100,000 buyers.
In preparation for its listing, Hung Thinh Land is speeding up its restructuring plan in line with Hung Thinh Group's general strategy. Accordingly, the firm has been taking over real estate projects to expand its reach. As of late 2021, the firm's total assets amounted to some VND51.4 trillion, a 2.5-fold year-on-year increase.
Its 2021 financial report showed that Hung Thinh Land was bolstering its business operations by expanding its land fund and the scale of projects. For example, inventory and construction in progress totaled nearly VND16.6 trillion in value, much higher than that in late 2020. The land fund owned by Hung Thinh Land comprises such projects as Lavita Thuan An in Binh Duong Province, Grand Center, Ghenh Rang and MerryLand Quy Nhon in Binh Dinh Province and Truong Tho in HCMC. In addition, short- and long-term accounts receivable reached VND16.8 trillion, up 16% year-on-year. The increased amount was used for investment, stock acquisition and capital contribution.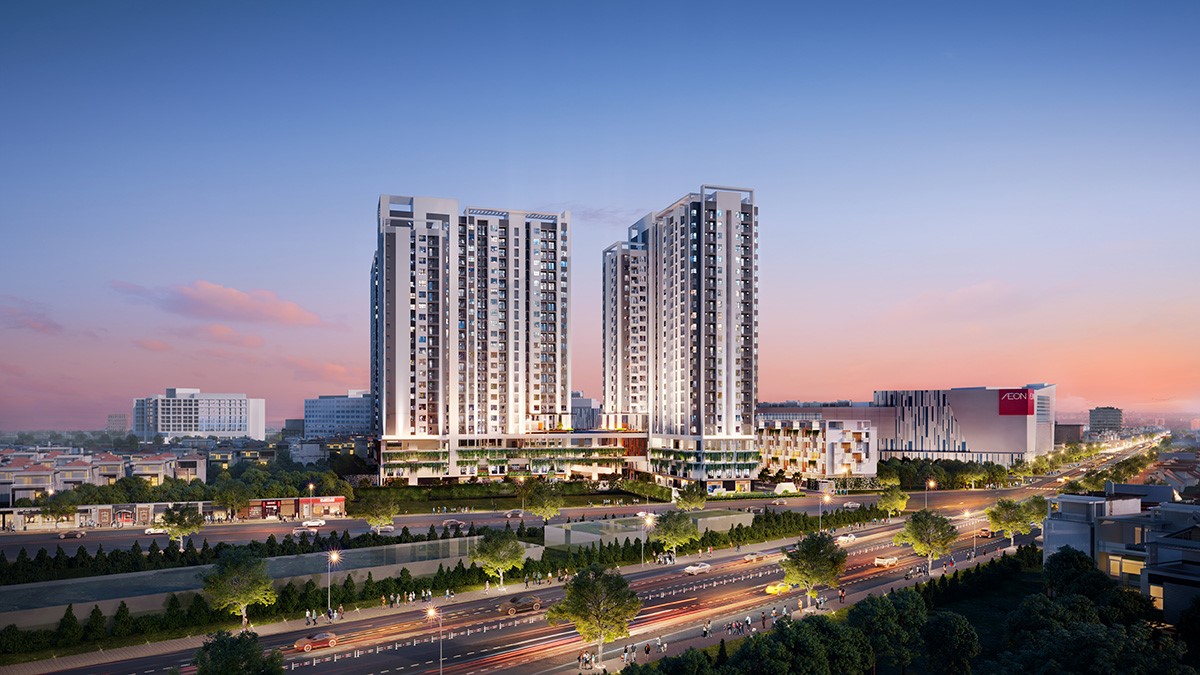 Maintaining stable financial health
According to its 2021 financial statement, Hung Thinh Land continued its upward trend despite multiple challenges facing the market due to the Covid pandemic. In specifics, its revenue neared VND5 trillion, surging three-fold year-on-year. Some 40% of its 2021 revenue mainly came from the handover of more than 1,000 homes to customers.
As for its efficiency in business, Hung Thinh Land made a staggering VND1.7 trillion in after-tax profit in 2021, rising fourfold year-on-year.
As such, the firm kept its gross profit margin stable at some 54%, while its net profit margin stood at over 35%.
"The financial results reflected the firm's positive growth. Hung Thinh Land is among the leading property companies with high profit margins," according to analysts at SSI Securities Corporation.
Apart from maintaining its business efficiency, Hung Thinh Land has shown its strength in financial safety while actively expanding the land fund for its long-term plan and developing several large-scale projects.
Besides, the firm saw its debt to total assets ratio and debt to equity ratio stand at less than 0.5 and 1.5, respectively, ensuring the firm's commitments to its creditors.
As of the end of 2021, Hung Thinh Land's debt had totaled VND23.62 trillion, with 78% of it classified as long-term debt and the rest as short-term debt.
Cash flow came under pressure as Hung Thinh Land continued to expand its business. In 2021, its operating cash flow was negative VND1 trillion due to increased inventory and accounts receivable set for new projects.
However, the pressure just existed in a short time. Meanwhile, cash was reported at over VND1.8 trillion, ensuring payments if necessary. Last year, Hung Thinh Land paid its debt and relevant fees worth some VND2.8 trillion using its available cash and proceeds from the sales of products and services.
This showed that Hung Thinh Land could control debt and cash flow well. Furthermore, the firm also strengthened its financial capacity. Its chartered capital jumped by 74% year-on-year, while the firm's total equity amounted to over VND15.3 trillion, a 2.3-fold year-on-year increase.
In the first half of 2022, Hung Thinh Land maintained its growth momentum, with over 2,000 homes worth more than VND10 trillion finding buyers. This year, the firm looks to book VND10.5 trillion in revenue and VND3.4 trillion in after-tax profit. Its target of seeing a two-fold year-on-year increase in revenue in 2022 will be a key catalyst for Hung Thinh Land to debut its shares on bourse next year.