Hung Thinh Corporation held the groundbreaking ceremony for the Hollywood Hills by YOO Inspired by Starck subdivision, under the MerryLand Quy Nhon mega project, on October 2, 2022. Located in the Hai Giang peninsula, Quy Nhon City, Binh Dinh Province, the project marks the first-ever involvement of YOO Inspired by Starck, the world's leading luxury real estate design and development firm, in Vietnam with a range of luxurious art villas designed by Creative Director Philippe Starck.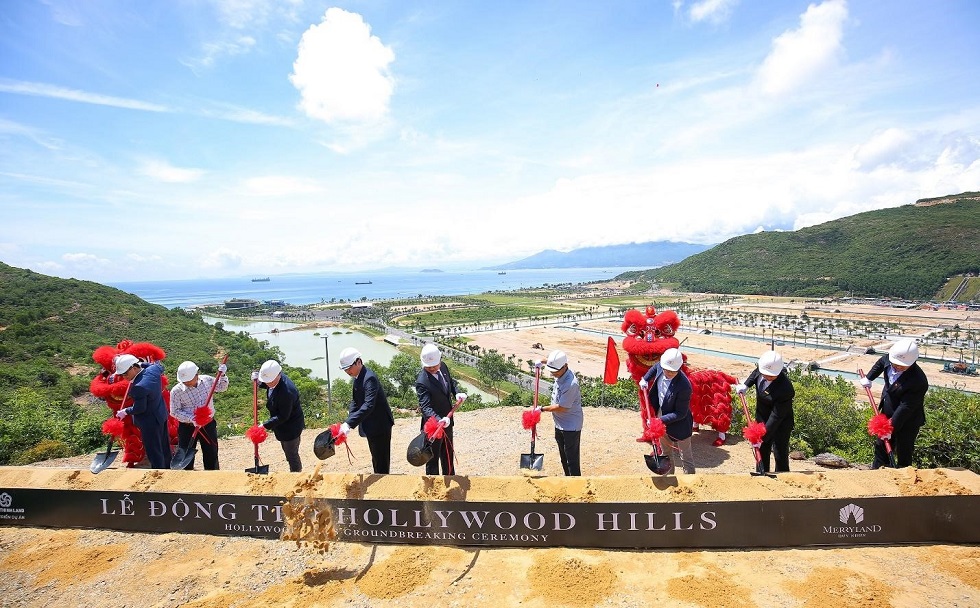 Hollywood Hills YOO's Hollywood Hills Inspired by Starck is one of MerryLand Quy Nhon's most lavish developments, spanning more than 90 hectares. The project is divided into three sub-zones with a variety of mixed-use art villas, which perched on a hillside between 40 and 100 meters above sea level, satisfying the high-class living requirements of the international elite and taking in the stunning view where the sky meets the sea on Hai Giang peninsula.
Following the event, Hollywood Hills has become the newest and only Vietnamese member of the nearly 40 other YOO Inspired by Starck branded properties worldwide. Each of its villas will be meticulously built by modern design master Philippe Starck, with interior decorating that embodies the profound spirits of art for life's sake. Hollywood Hills is one-of-a-kind, elegant, sophisticated and full of experience.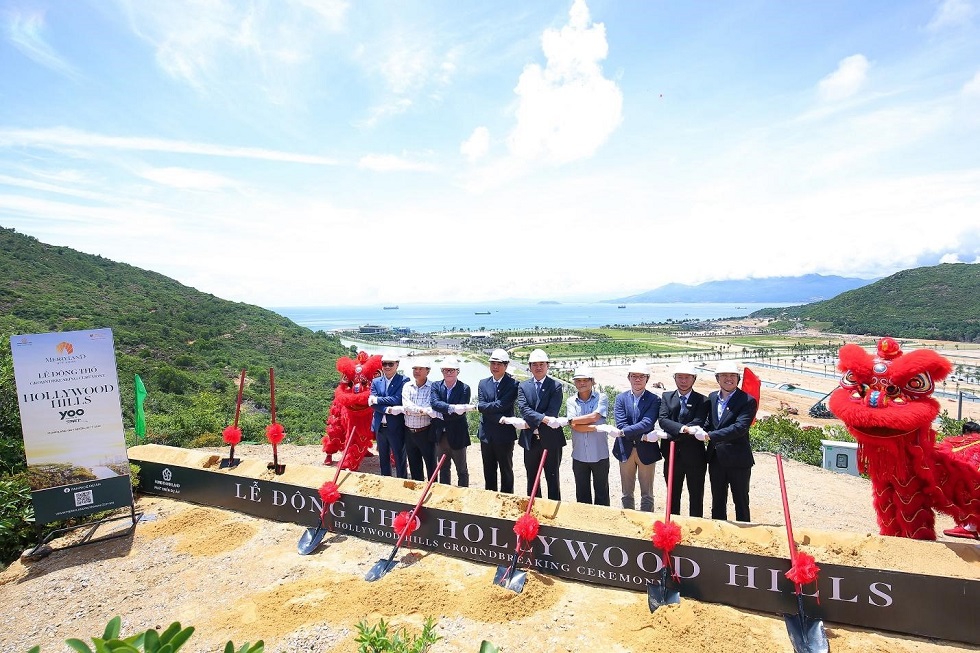 Rich Millar, YOO's vice president in charge of business development in the Asia-Pacific region, expressed his admiration for the beauty of Hai Giang peninsula and the location of the Hollywood Hills subdivision.
"The classical and cultural architectural designs of the Hollywood Hills villas are intended to pay homage to the outstanding beauty of Binh Dinh Province. Given the natural beauty of the project and the outstanding creativity of Philippe Starck and the YOO Inspired by Starck team, we are confident that the distinctive art villas will establish themselves as a new masterpiece on the branded real estate market in Vietnam, welcomed by both domestic and international visitors. Additionally, this is a chance to promote Hung Thinh Land globally, particularly in the Asia-Pacific region."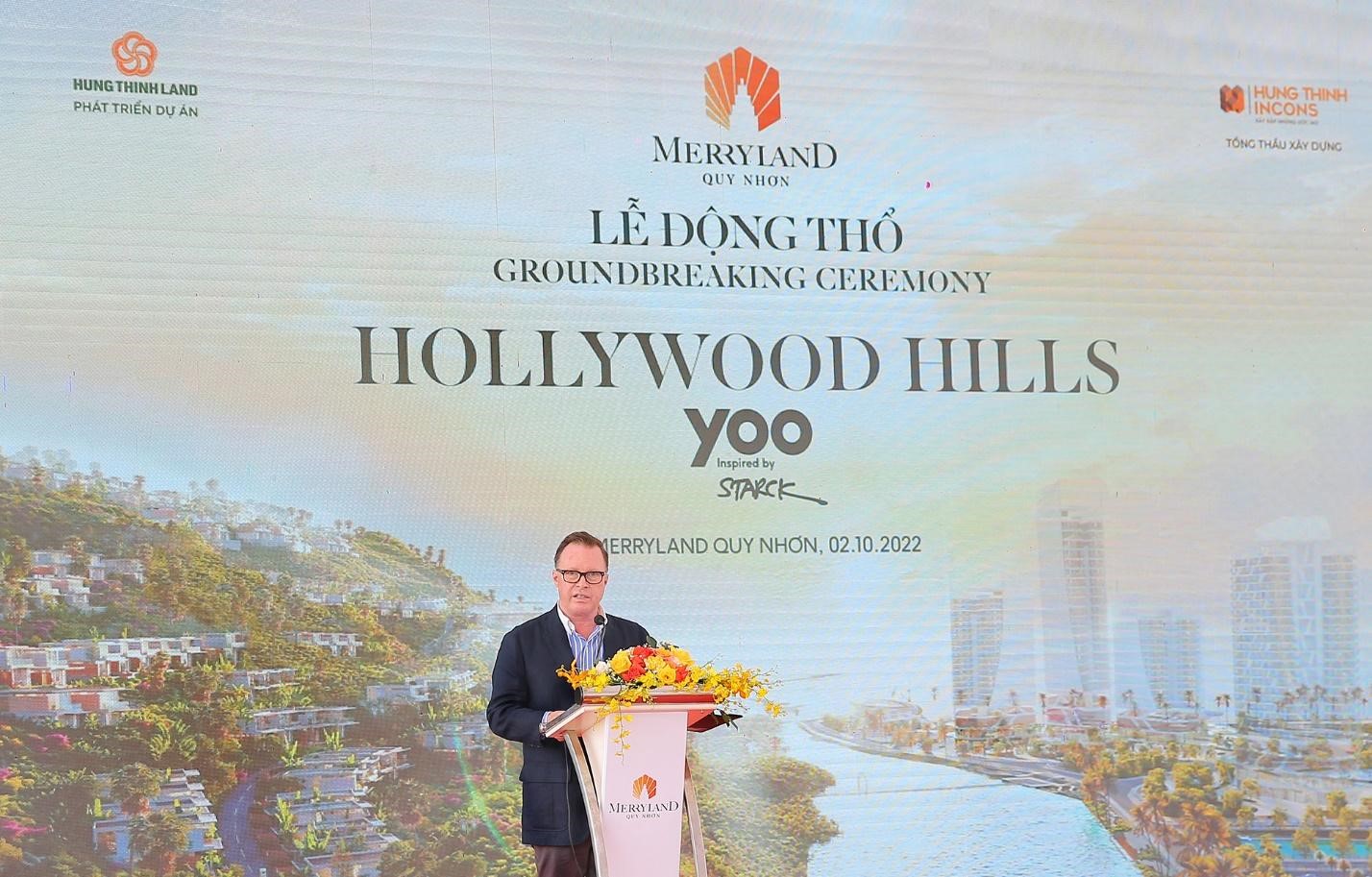 Truong Van Viet, vice chairman and deputy general director of Hung Thinh Corporation, said, "In addition to developing entertainment-experience destinations in line with global tourism trends, Hung Thinh Group strives to meet global tourists' accommodation demand, which includes a range of segments from high-end to ultra-premium. The Hollywood Hills subdivision is built with the goal of fostering luxury infrastructures in Quy Nhon City, attracting opulent visitors and addressing the need for a five-star resort having both worldwide standards and strong local imprints."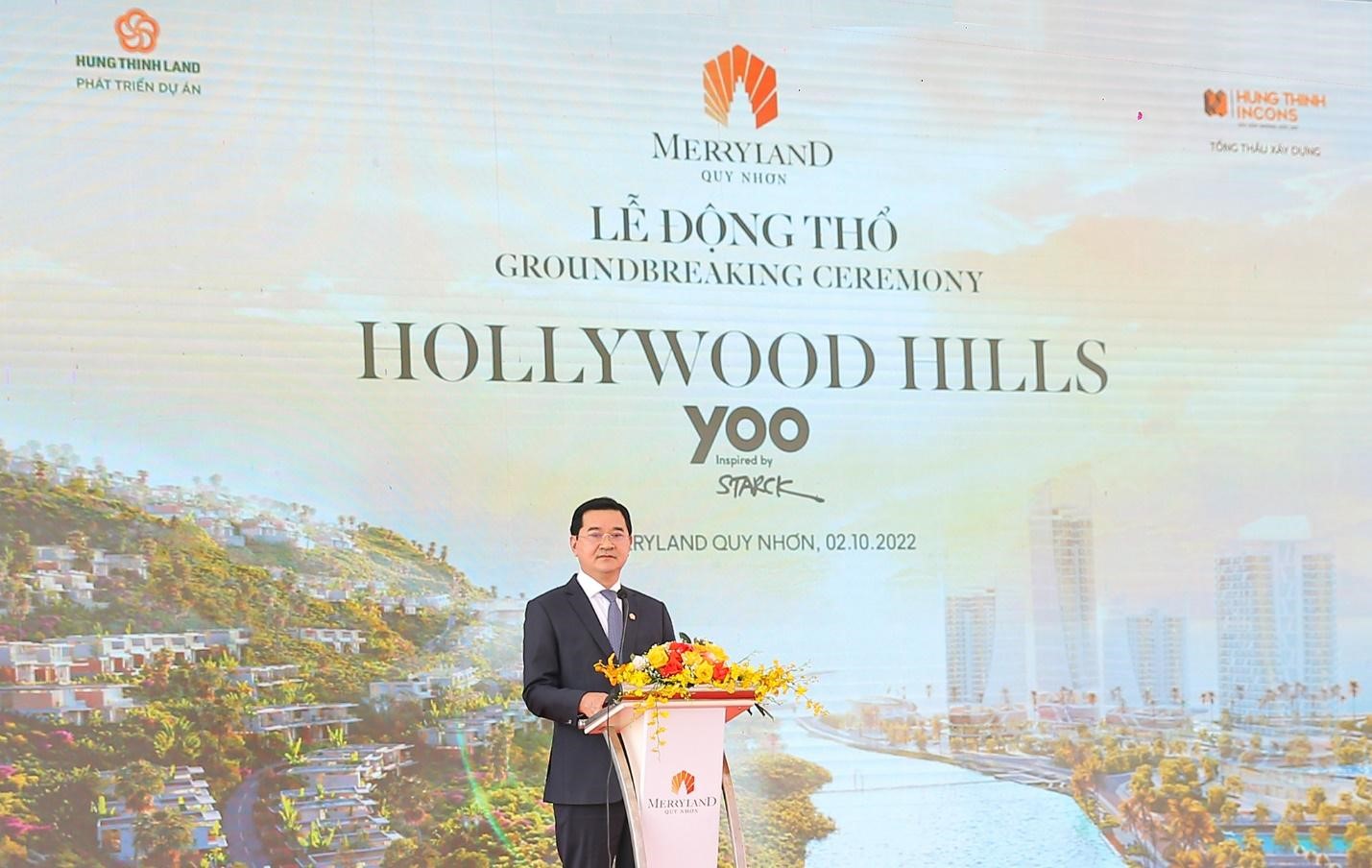 According to Lam Hai Giang, vice chairman of the Binh Dinh Provincial People's Committee, MerryLand Quy Nhon and other top-tier international projects aid in making Quy Nhon-Binh Dinh the gathering point for Vietnamese and global visitors, as well as the tourist hub of Asia with its own alluring environment, culture, history and community.
Hollywood Hills by YOO Inspired by Starck, under the name of a world-renowned real estate design and development firm, excels in various aspects owing to its many advantages, particularly the hillside location with the breathtaking views, its refined design set within a system of upmarket resort facilities and services.
A luxury marina with the largest catamaran in Southeast Asia, a membership card of MerryLand Golf Club-an 18-hole course designed by golfing legend Greg Norman, exquisite culinary flavors at All Day Dining restaurant, and a series of unique experiences at MerryLand Quy Nhon are some of the amenities available to Hollywood Hills' elite clients. In addition, a reception hall with iconic architecture will also satisfy the most discerning guests.
Hung Thinh Corporation has left a lasting mark with numerous projects across many provinces and cities over its journey of 20 years of building thriving communities. As a result, MerryLand Quy Nhon's "international-class smart commercial tourist peninsula city" contributes to the creation of a novel travel experience, positioning the city as a key destination in Asia. In particular, the Hollywood Hills will pique the interest of top elite customers, boosting the high-end tourist market with an eye on promoting Quy Nhon across the world.
With 72% of the total number of completed projects in the branded real estate market, YOO Inspired by Starck and parent brand YOO, Hollywood Hills' design partner, boast the largest market share and are the world's top luxury real estate development and design brand. Philippe Starck, a design icon and one of the world's most prominent designers, assumes the role of co-founder of YOO and creative director of YOO Inspired by Starck.
Philippe Starck has made his name on a variety of products, including toothbrushes, motorcycles, sanitary products, restaurants, hotels, and the Elysée Palace, the residence of French President Francois Mitterrand. The well-known designer is constantly impacting how we live in a number of ways, including the use of space, color, and materials as well as the daily urge to grasp and appreciate good designs.