Over the past 152 years, HSBC has been part of the long history of Vietnam through all its ups and downs. We have been consistent in our mission to open up a world of opportunity for the country, bridging its local companies and individuals who want to either expand overseas, or connect with overseas partners, markets and opportunities as well as international investors who want to explore Vietnam and undertake business here. We too have evolved together with Vietnam, from initially providing simple conventional financial products and services, to now providing the market with sophisticated financial solutions, be they for individual customers or corporate clients.
In support of Vietnam's sustainable development and the Government's aspiring climate goals plus COP26 commitment to become a net zero economy by 2050, we have proudly committed to arranging up to US$12 billion of direct and indirect sustainable financing for Vietnam and the corporate sector in Vietnam by 2030.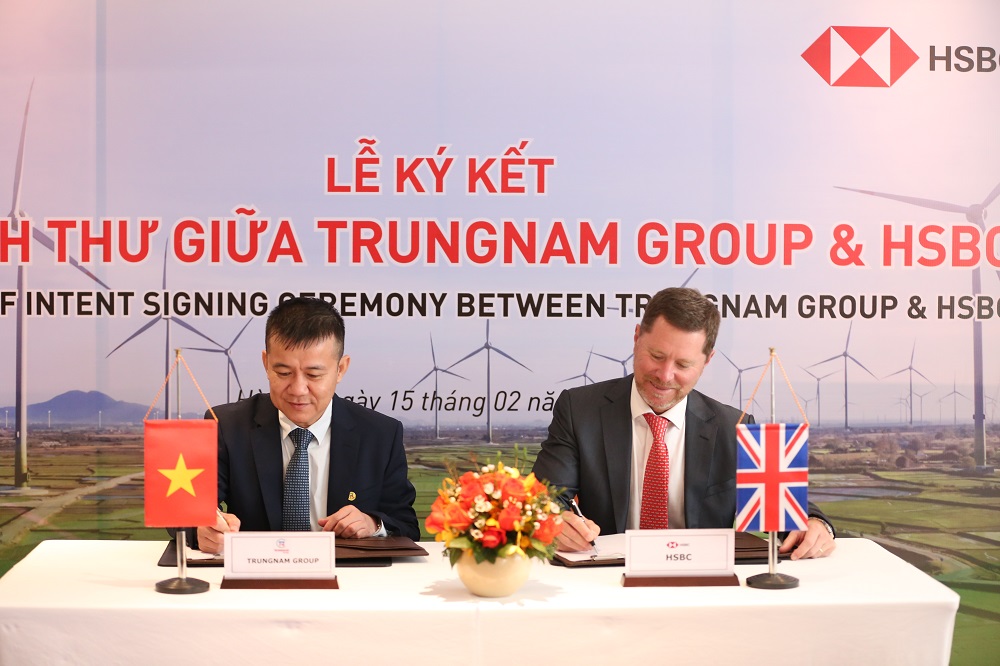 We will mobilize funds from local and international financial markets to provide a wide range of sustainable solutions in green finance, debt finance, supply chain, trade, green deposits and investment products. HSBC incorporates prudent risk assessment and international green finance standards in providing these solutions.
Throughout the years, HSBC Vietnam has built a track record supporting critical green and sustainable projects in Vietnam, which all contribute to decarbonizing the country's economy. Some key milestones include the launch of the world's first exchangeable sustainable bonds for Vinpearl Joint Stock Company in 2021, introducing the first Green Deposit for corporates in Vietnam in 2021, etc.
More recently, we have signed a Letter of Intent for evaluating and providing financing solutions with a focus on sustainability with Trung Nam Construction Investment Corp. (Trungnam Group), one of the largest and most high-profile renewable energy players in Vietnam. The signing ceremony is witnessed by Mr. Alok Sharma, COP26 President, on the occasion of his visit to Vietnam and Mr. Gareth Ward, British Ambassador to Vietnam.
In retail space, we offer solutions to help customers on the journey to net zero. Those propositions include green loans for purchasing and assembling rooftop solar energy system for their home or green home loans with preferential interest rates. Besides, HSBC is the first bank to introduce Vietnam's first rPVC card which is made from 85% recycled plastics originating from industrial waste, helping reduce 7g of carbon in addition to saving 3.18g plastic.
With our US$12 billion commitment in place, the list of our green initiatives and actions will definitely continue for years to make a material difference to Vietnam both today and for future generations.