HCMC – The United States Agency for International Development (USAID) has provided food aid to people living with HIV/AIDS who are among the vulnerable groups amid the Covid-19 pandemic, helping them tide over until the situation improves.
According to the agency, the pandemic has led to unemployment and decreased incomes, while escalating food insecurity. Complicated developments of the pandemic, especially in HCMC and the southern provinces of Tay Ninh, Tien Giang and Dong Nai, have had profound economic implications, including leaving many people living with HIV without basic resources.
The USAID-supported Enhanced Community HIV Link – Southern project has worked with community-based organizations and health facilities to provide food aid to 2,000 people living with HIV/AIDS.
In addition, USAID's Meeting Targets and Maintaining Epidemic Control project has worked with more than two dozen HIV treatment facilities in hard-hit areas to identify clients in need of food support and has reached more than 750 clients to date.
Besides food aid for HIV patients, USAID has helped integrate tuberculosis (TB) screening into Covid vaccination campaigns in Vietnam.
According to USAID, TB remains an intractable problem across Vietnam. Up to 170,000 people develop TB each year, and an estimated one-third remain unreached by the Government's TB services. 
Additionally, the latest outbreak of Covid caused many disruptions to basic health services, including TB screening and treatment. Global estimates indicate that the Covid-19 pandemic has rolled back the past eight years of progress against TB and the number of people receiving quality treatment has dropped by over 20%.
In response, the USAID Erase TB project has integrated TB screening within the Government's Covid vaccination campaigns. Last month, this new strategy was piloted at a vaccination site in Hai Ba Trung District, Hanoi. 
After receiving their Covid vaccine, 250 participants were screened for TB symptoms and provided with chest X-rays. Of these, three people tested positive for active, transmissible TB, with one case of drug-resistant TB.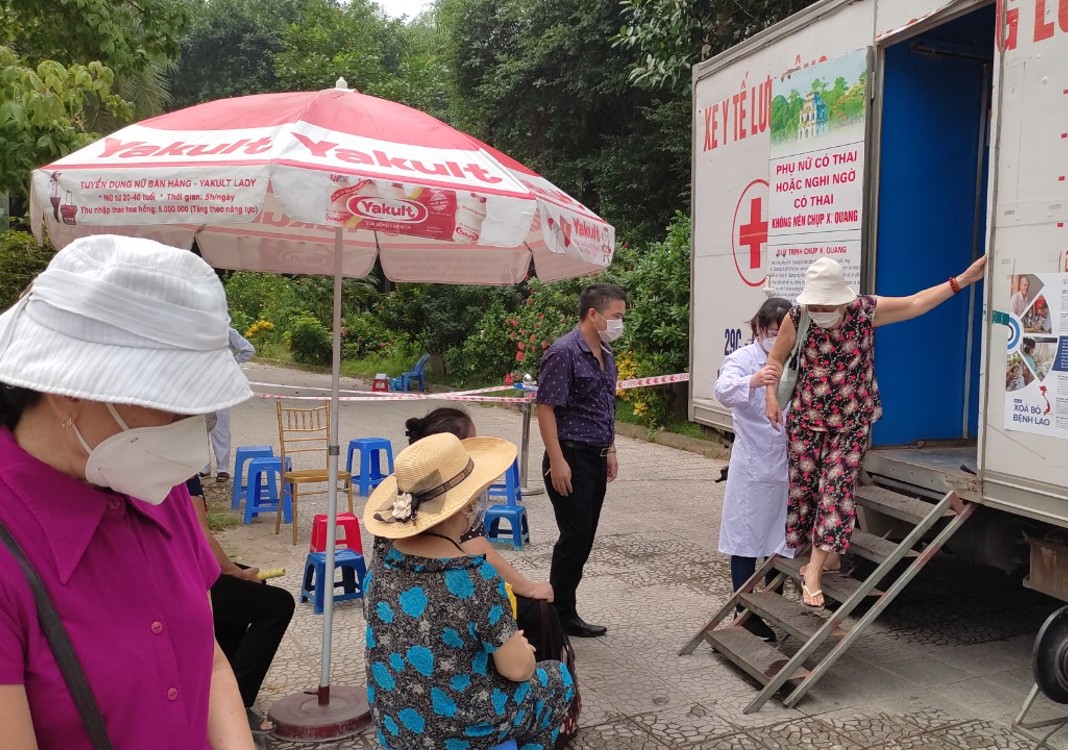 Covid has created challenges in TB healthcare but USAID support has demonstrated that there are also new opportunities to integrate TB and Covid health services and ensure progress in the fight against TB.