From helping local communities plant trees to answering the hard questions of alternative energy solutions. KPT Group is in the forefront of developing necessary Greentech solutions for Vietnam and the world. 
Established in 2009, KPT Group is a leading company specializing in providing air treatment, water treatment and chemical solutions in Vietnam. Through the process of formation and development, KPT is ready for business growth, expansion and diversification into other opportunities.
Today, KPT Group has established offices in both HCMC and Hanoi in Vietnam, with factories in Binh Duong and Nhon Trach, Dong Nai, Chemical storage and terminal in Dong Nai, and agency offices around the globe. Currently, KPT Group has more than 120 employees and established a global network throughout Vietnam and countries such as Singapore, Malaysia, China, Thailand, Bangladesh, Korea and Japan.
"Our vision is to be the top green tech total solutions company in Asia Pacific" said by the CEO Mr John Tay
Over time, tree planting will become one of KPT's annual CSR activities because it is such a simple act that makes a significant contribution to the future of the planet. Every year, on World Environment Day, we organize a tree-planting trip to which we invite employees and their families. The tree planting event not only has a CSR purpose but also serves as a social event where team building takes place.
KPT Day and Environmental Day is celebrated on June 5 every year and is the most famous day for environmental action. This day is all about mobilizing governments, corporations, celebrities and citizens to focus their efforts on a pressing environmental issue. Our company additionally wants to shed light on the new product, service, and yearly announcements from this day onward.
Together with the People's Committee of Can Gio District and the Nature and Environment Protection Association of Ho Chi Minh City (HANE), KPT Group jointly organizes an afforestation event at Can Gio Mangrove Biosphere Reserve to bring awareness for local communities and employees in preserving and protecting the world's green lungs.
KPT Group has reached out to work alongside HANE, in providing a new phase of helping the local community of Can Gio, in creating sustainable development facets within amending forestation and facilitating the local populace with recycling treatments with the distribution of certain waste products to Ho Chi Minh City.
During this event , KPT Group also donated to the students from low income families, gave a fund of VND20 million to the Forest Protection Management Board to carry out environmental protection works, and donated two water purifiers to Binh Khanh primary school. At the same time, KPT Group also donated its Ecoclean Microbial products to the Department of Natural Resources and Environment in order to help the local communities for composting and to re-solve the smell pollution problems from the daily waste.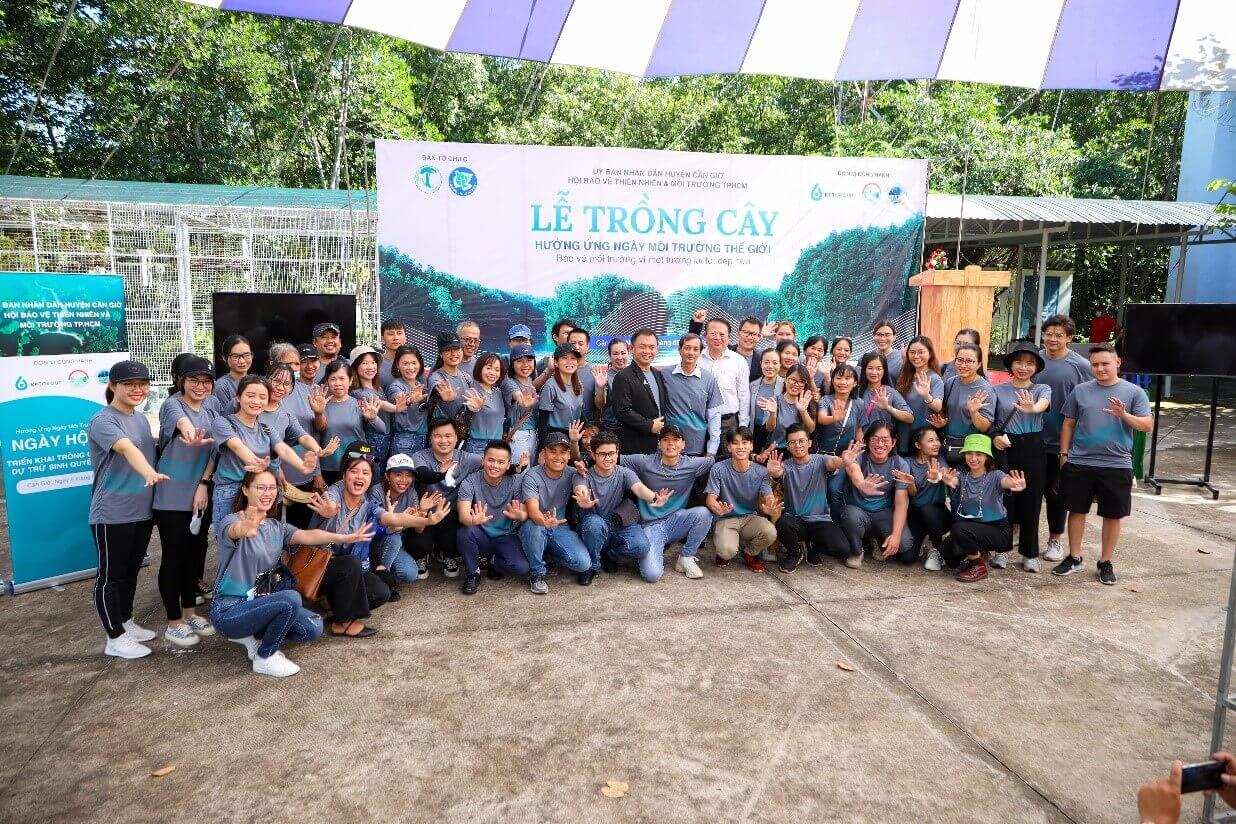 By looking at the existing advantage of the organization, and the know-how of our people and the opportunity of the clean energy sector, KPT Group has decided to further leverage our resource into green energy business such as green hydrogen, green ammonia and fuel cells in 2022.
With IPO strategizing and planning around the corner, we believe that KPT can put Vietnam on the map for greentech innovation and solutions to the international market. Our focuses and main goals are on green hydrogen and ways to yield this alternative energy source for the transportation and power generation sectors. We are investing in our people and facilities to bring green energy to the forefront of major industries. We strive for achieving our vision as a top greentech total solution company and to become the biggest environment biotech solution research center in Vietnam and aim to be a top patents and technologies owner of greentech solutions in Vietnam and the Asia Pacific region by 2030.
We want to follow the trend of developing such technologies to better daily lives. Accordingly to some studies, "the green hydrogen market size and share revenue are expected to grow from US$755 million in 2020 to US$1,423.2 million by 2026." (November 16, 2021, by Sanja Pekic). With policy makers allowing accessibility to tackle energy consumption issues worldwide, KPT Group is pioneering to solve this concern within Vietnam and soon enough internationally. The focus for the future is to invest in R&D centers to research and develop the solution for green energy such as fuel cells and sustainable plastic waste treatment through biotech, and aim for the top patent owners in greentech.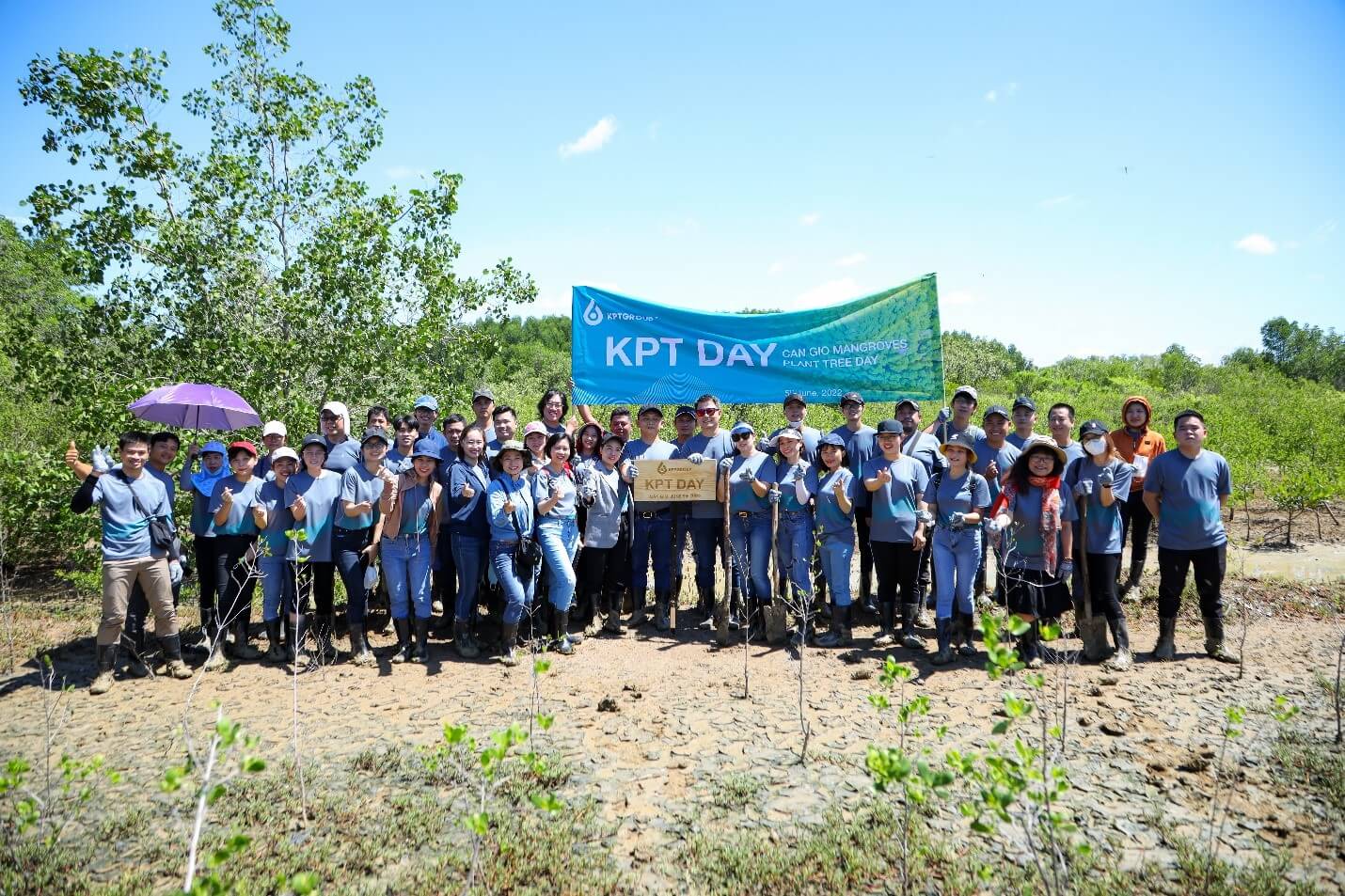 In addition to this, we are investing in wind power and green hydrogen production facilities and building an aquaculture facility for environment treatment for micro-organism, especially in wastewater, odor, and bio-waste.
Our IPO strategy is to bring our expertise and solutions to Europe in the coming years. From certain assessments "we believe Europe will witness the largest market needs. This is because of rising investment opportunities in addition to the region aiming for a strong energy pivot. Lastly, the continent is adopting more policies of clean energy alternatives," stated John Tay, CEO of KPT Group.
Additional information:If you would like to reach out, find ways to help our cause and learn more about KPT Group, here is how you can:http://kptgroup.com.vn/ https://www.linkedin.com/company/kptgroup/mycompany/