Many leading retail brands in the fields of Food and Beverage (F&B), fashion, and service – entertainment will soon do business at Bizhouse Canal District, turning the place in the smart commerce-tourism peninsula city MerryLand Quy Nhon into a bustling commercial hub in the coastal area of the central region.
A Cancun of Mexico on central coast
Cancun, a popular tourist destination on Mexico's Yucatan Peninsula, used to be a poor fishing village of redskin people. The city on the Caribbean Sea now becomes a convergent point of stunning natural landscapes and luxurious seaside resorts, coupled with busy nighttime activities.
In Cancun, tourists can easily see many luxurious restaurants, shopping malls and recreation facilities with unique and special designs, and enjoy the hurly-burly of festivals and street art performances. The well-known tourist destination welcomes millions of visitors annually.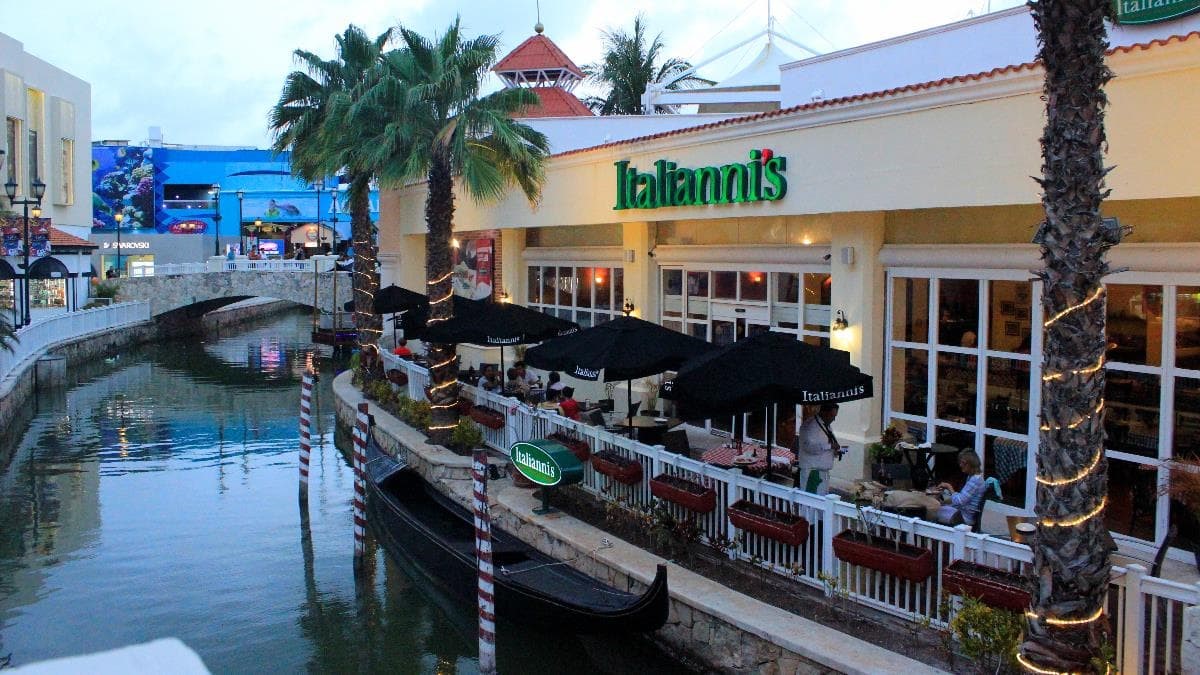 In Vietnam, a land associated with fishing is gradually transforming itself into a world-class venue like Cancun. This land is Hai Giang in Quy Nhon City in the central coastal province of Binh Dinh, the only commerce-tourism peninsula in Vietnam. MerryLand Quy Nhon developed by Hung Thinh Group is contributing to turning the peninsula into a global destination. Specially, Bizhouse Canal District, the largest place at MerryLand Quy Nhon, will act as a prosperous commercial hub in Central Vietnam and the Central Highlands region.
The vibrant appearance of Bizhouse Canal District will be highlighted by Hung Thinh Group with characteristic commercial streets and unique experiences that are expected to attract local and international tourists, boosting commercial activities there.
During the design process, Bizhouse Canal District was researched and built to be suitable for each field on each street, with different themes, by Hung Thinh Group. For instance, with a multi-facade structure, the owners of Bizhouse can open stores of fashion or flowers, or hotels at the boulevard frontage, while opening restaurants, coffee shops or pubs at the frontage facing the canal.
With an aim to create a bustling commercial location in the central and Central Highlands regions, contributing to promoting the tourist and socioeconomic development of Quy Nhon City, Hung Thinh Commercial Property, the operator of Bizhouse Canal District, has cut deals with a series of leading retail brands.
Bizhouse Canal District will soon feature 17 leading retail brands in three segments of F&B, fashion, and service-entertainment. They are Trung Nguyen Legend, Golden Gate, Kho Thi Skincare & Clinic, Miniso and Beta Cinema. The 17 retail brands are the first owners of Bizhouse on 12 streets of miniatures of the world.
A representative of Hung Thinh Commercial Property affirmed that the strategic cooperation with local and global retail brands will continuously be expanded. Many famous restaurants serving European- or Asian-style cuisine, specialty stores, homestays, gyms and spas will soon mushroom at Bizhouse Canal District.
A place full of utilities
Bizhouse Canal District not only is a convergent point of various brands and segments, but also offers a series of utilities and unprecedented experiences in Quy Nhon City. This resonant factor will make a significant contribution to attracting visitors to Bizhouse and helping the owners increase their revenue.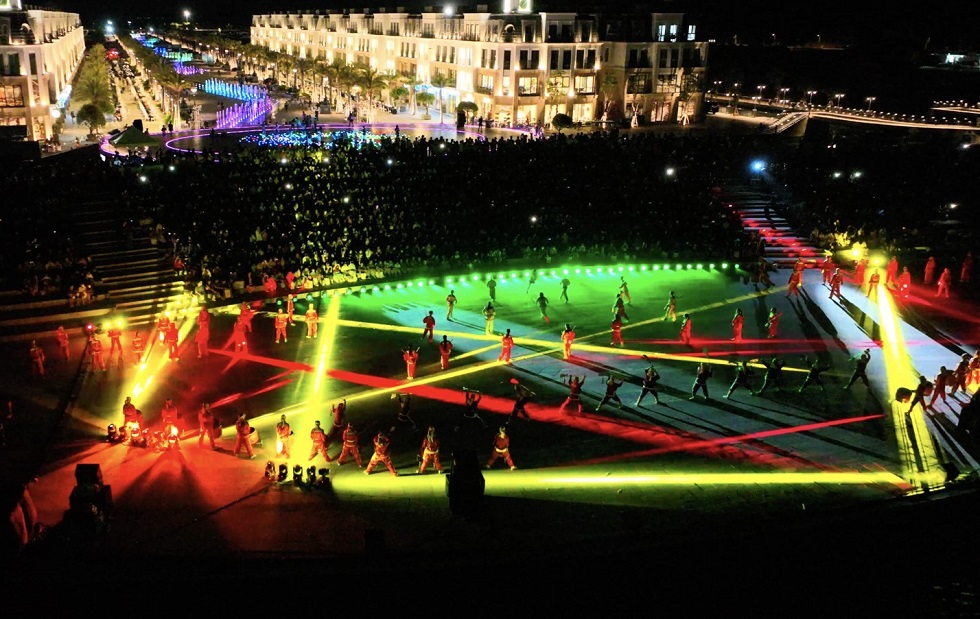 With the early operation strategy, the MerryLand Quy Nhon peninsula city has become one of the must-visit destinations in Quy Nhon City.
Numerous entertainment activities such as 3D mapping water music and Binh Dinh martial arts performances, or a beautiful love bridge, Koi fish streams, marinas and poetic canals have made the place more attractive.
Tourists' exploration will become more interesting after these retailers start doing business. Come to Bizhouse Canal District, and visitors can sip coffee and admire such a poetic view of the canal. With a tasty drink in hand, tourists can enjoy water music performances or stroll on the romantic love bridge. After walking along the Koi fish stream, visitors can experience spa services or watch films for relaxation. These experiences make the place be on par with world-class tourist destinations.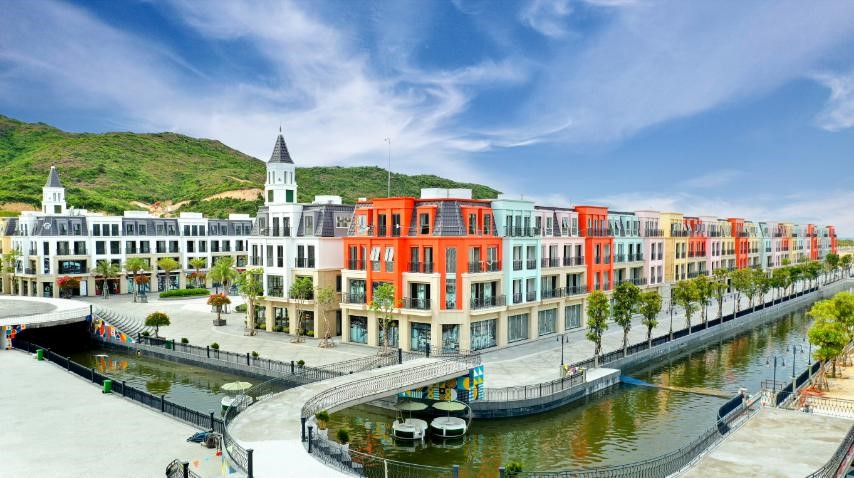 These activities are aimed at deploying the early and smart operation strategy by Hung Thinh Commercial Property, ensuring the large number of guests to Bizhouse, resulting in profitable performance for investors.
Generally speaking, the prestigious retail brands and a host of entertainment activities play a key role in turning Bizhouse Canal District into a bustling commercial hub and a symbol of prosperity in the central region, apart from making MerryLand Quy Nhon one of the most appealing destinations in Vietnam and the region.