Outcries have been widely heard over the supply chain disruptions at the height of the Covid-19 pandemic, and for both consumers and farmers, the grievance has been striking. While farmers found their produce lay idle in the field with prices crashing to almost nil, urban consumers struggled with a severe shortage of food, fruits and vegetables. Many enterprises have sought to help soothe the pain, and Tiki, an e-commerce giant in Vietnam, has established its own way to lend a helping hand.
In the last two weeks of July, nearly 130 tons of fruits and vegetables were sold under the "Tiep suc Saigon, Tiki trao tuoi ngon" (Support Saigon, Tiki gives fresh products) program. The number of orders via the company increased by five times against the previous fortnight.
In fact, the program was built on the e-commerce company's previous experiences.
In June, aiming to help farmers from the northern province of Bac Giang widely known for litchees, Tiki cooperated with partners to run a program named "Ung ho vai Bac Giang" (Support Bac Giang lychees) when the pandemic was ravaging the locality. Owing to this initiative, Bac Giang lychees were made available on the Tiki e-commerce platform at a price of only VND29,900 per kilo plus free delivery.
Previously, in May, Tiki launched the "From Farm to Table" project. On the first day, it helped farmers sell 2.5 tons of durians and two tons of rice through the livestream mode.
Accompanying farmers and consumers
Those are the latest activities that Tiki has implemented to support farmers and consumers during the most stressful period of the fourth wave of Covid-19 in Vietnam, especially in HCMC and other southern provinces.
Specifically, the aforesaid "Tiep suc Saigon, Tiki trao tuoi ngon" was launched by Tiki to respond to the price stabilization program initiated by the HCMC Department of Industry and Trade to supply essential goods and food to Saigonese. Hundreds of essential items were made available on Tiki.vn at promotional prices.
Meanwhile, Tiki collaborated with the Vietnam e-Commerce and Digital Economy Agency and Central Retail to sell Bac Giang lychees on its e-commerce platform. For each successful deal from June 1 to June 15, Tiki deducted 5% of the value to support people from Bac Giang Province facing difficulties due to the coronavirus outbreak.
Moreover, from September 18, through the "From farm to table" project, Tiki has worked with the HCMC Department of Industry and Trade to run the "Supporting Vietnamese agricultural products" program, selling farm produce from the Mekong Delta on its e-commerce platform.
"In the face of an unprecedented pandemic, especially in this fourth outbreak, Tiki's top priority is to meet the consumer needs by providing a variety of products with stable prices and quality, while ensuring fast and safe delivery services," said Ngo Hoang Gia Khanh, Tiki's Deputy General Director of Business Development. He added that the company wishes to accompany Vietnamese agricultural products in the long term, support local agriculture in the context that the pandemic has caused many difficulties in import, export and trade of goods.
Via such programs, Tiki helps farmers expand their distribution channels to easily approach customers, thereby having more effective business. Further, Tiki.vn also provides farmers with training courses as well as tools and vehicles to optimize business performance such as TikiLive and TikiAds.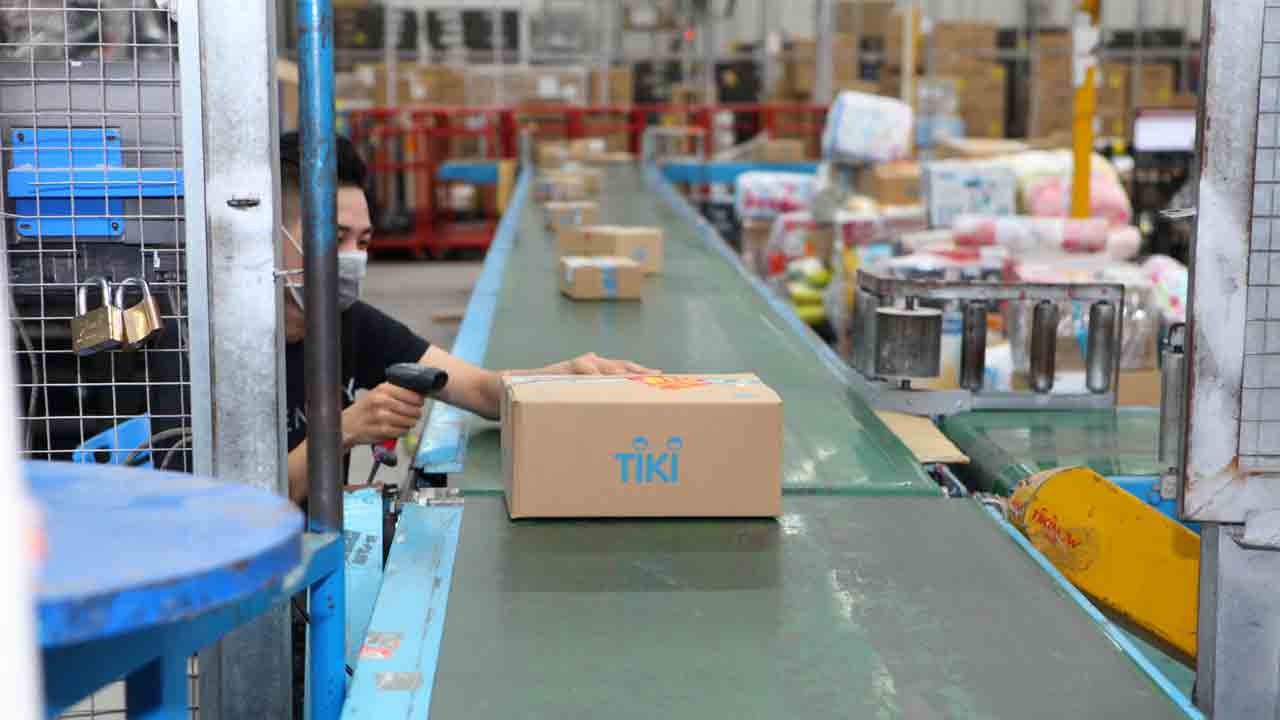 "From Farm to Table" project
Tiki's actions to support the community during the pandemic are part of sustainable development values ​​that the company has set forth since its establishment. Tiki's corporate social responsibility (CSR) strategy revolves around two main values: community and technology, with an aim to serve and support the community on one hand, and to create a positive impact on Vietnam's technology industry on the other.
In other words, on the journey of sustainable development, apart from focusing on improving technology, promoting digital transformation and automation in order to improve its competitiveness, Tiki also attaches much importance to supporting the community.
According to Khanh, Tiki works closely with partners and sellers to deploy many attractive promotions to help consumers save costs.
In the context of a prolonged pandemic, the demand for vegetables and fruits has increased. Tiki has improved its "From Farm to Table" project to directly purchase agricultural products from farmers and then sell them through its Tiki Trading. This model helps to minimize the intermediary channels, optimize benefits for farmers, enhance the distribution of agricultural products that are stuck because of restricted transportation.
With the "From Farm to Table" project, fresh food items are preserved at Tiki's cold storage facilities. In addition to thorough inspection and classification, Tiki also implements a separate set of packaging specifications for each type of products, especially for fragile products such as eggs.
"By this way, Tiki can both guarantee the fast delivery time of three hours and ensure the quality of goods delivered to customers," Khanh said.
In addition to activities for community, Tiki also takes advantage of its technology strengths to support Vietnam's technology industry. For instance, it is cooperating with the Vietnam E-commerce Association (VECOM) and departments of industry and trade to carry out digital transformation for 500,000 small and medium enterprises across 63 provinces and cities nationwide within three years from 2020 to 2022.
Most recently, in June 2021, Tiki also launched the Tini App, supporting all businesses and technology developers freely to experience, use and build up apps on Tiki's digital platform.
In particular, the Beautiful Fresh Online flower and gift ordering application that won the Tiki Hackathon programming contest on the Tini App platform is to be soon introduced to Tiki customers. These are Tiki's efforts in the journey of creating community values, promoting the development of the country's economy through digital transformation.
Khanh said in the age of technology that changes every second, digital transformation is a must for all businesses, especially for e-commerce companies like Tiki.
"And even though we always strive to constantly develop ourselves and come up with new innovations, Tiki will always uphold the "customer-centric" core value, taking advantage of technology's strengths to provide quality products at stable prices to consumers," he added.