HCMC – Businesses in Vietnam have attached more importance to corporate social responsibility (CSR) as it is playing a key role not only in their own sustainable development goals but also the prosperity of society, especially amid the Covid-19 pandemic, panelists said at the "CSR and sustainable development: To go far, go together" seminar.
The seminar was part of the Saigon Times CSR 2021 Merit Ceremony, which was held by the Saigon Times Group at the Rex Saigon Hotel in District 1, HCMC, on December 17 to recognize and honor enterprises with impactful CSR initiatives.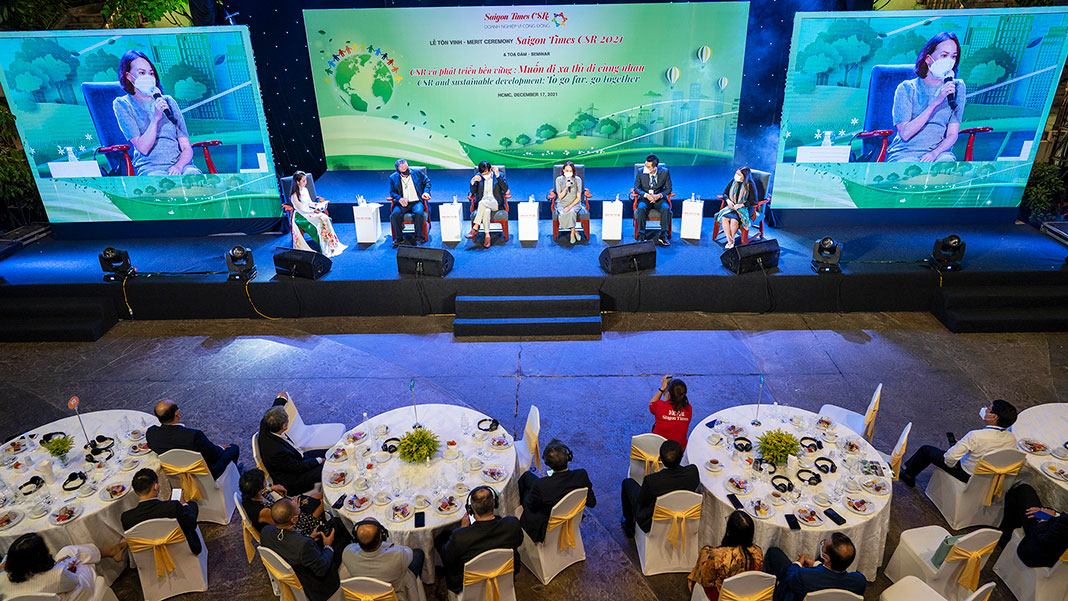 According to Le Anh, Vice President of Duy Tan Plastics Corporation, some enterprises think CSR is just supporting disadvantaged people as a way of increasing publicity. 
However, CSR has a much wider meaning, he said, adding it means environmental protection, care for the employees and the workplace, and providing quality products that are safe and healthy for consumers. By doing so, enterprises can contribute to the prosperity of the community and ensure their own sustainable development, he noted. 
"CSR is both mandatory and voluntary for enterprises through commitments related to human rights; the balance between the benefits of enterprises, workers, consumers and society; labor safety and environmental protection; legal compliance; transparency; corruption prevention; and waste reduction," Le Anh said.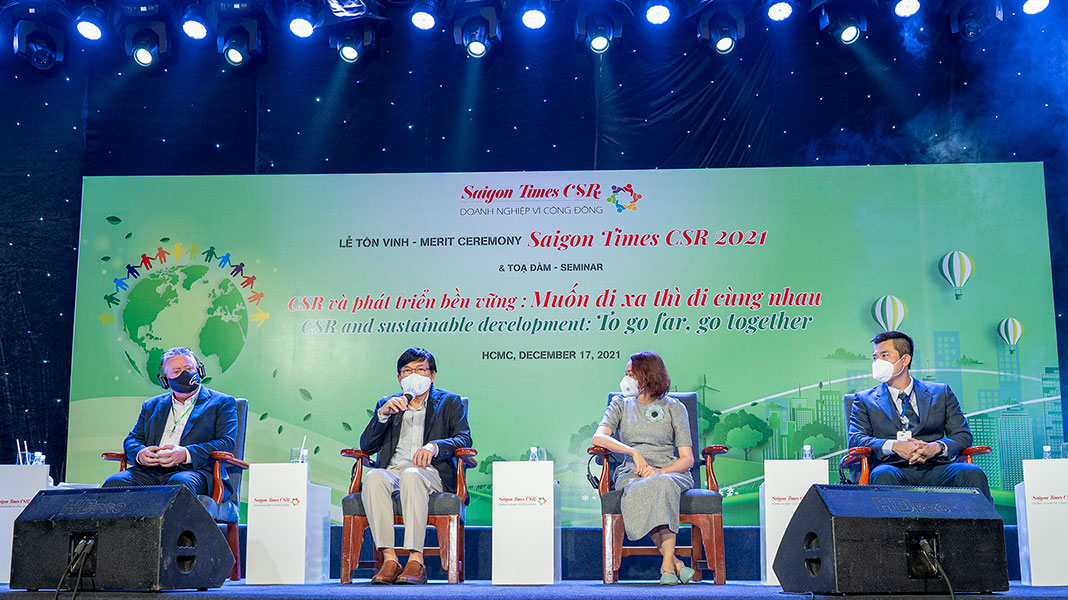 Pham Phu Ngoc Trai, Chairman of Global Integration Business Consultants (GIBC), said CSR can foster the sustainability, resilience and economic efficiency of businesses by helping them cut costs, increase revenues, enhance reputation, strengthen employees' loyalty, improve productivity and reach out to new markets. 
"In recent years, major socioeconomic fluctuations have forced enterprises to focus more on CSR, which lays the foundation for their sustainable development," he said.
According to the GIBC chairman, CSR should be integrated into the sustainable development strategies of not only large but also small and medium businesses.
"Depending on their financial capacity, enterprises of different sizes can implement their own CSR initiatives," he explained.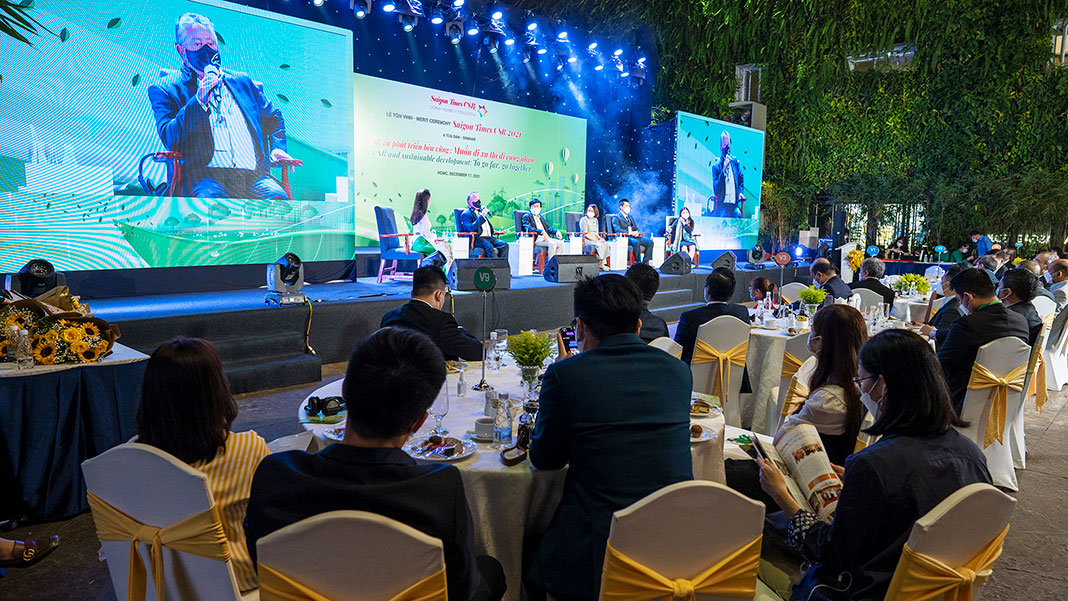 Eamon Ginley, general director of Siam City Cement (Vietnam) Co. (INSEE Vietnam), said community development needs to be a highlight of the development targets of enterprises, and the quality of life of the employees and the communities in which they operate should be the core of their long-term success.
For INSEE Vietnam, with the brand philosophy of "Build for Life", the company commits to contributing to society and making life better for the community.
CSR can cover a wide range of fields, from developing infrastructure projects for the community to providing fresh water for people affected by drought and salinity intrusion in the Mekong Delta and offering support to frontline forces and people hit by the Covid-19 pandemic.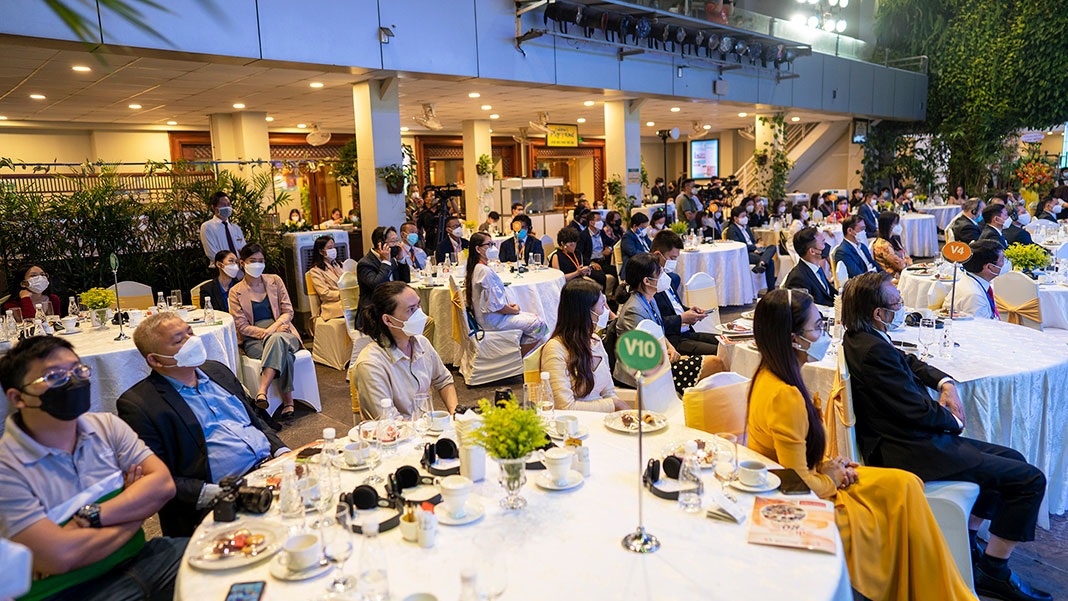 CSR practices are not just about money and reputation but the positive impacts they create for the community and business development. 
The Covid-19 pandemic has changed how enterprises are implementing their CSR initiatives. Some have even changed the priorities and targets of their CSR plans and sought new methods to ensure the effectiveness of CSR programs amid the pandemic.
According to Le Anh, Vice President of Duy Tan Plastics Corporation, the pandemic has had different impacts at different levels on various enterprises and industries. Therefore, there cannot be a common formula for all enterprises to adjust their CSR strategies in times of crisis.
As the leader of a manufacturing company, Anh suggested that manufacturing firms focus on improving healthcare for employees, ensuring a stable income for workers, and flexibly applying new working methods such as work from home or hybrid working.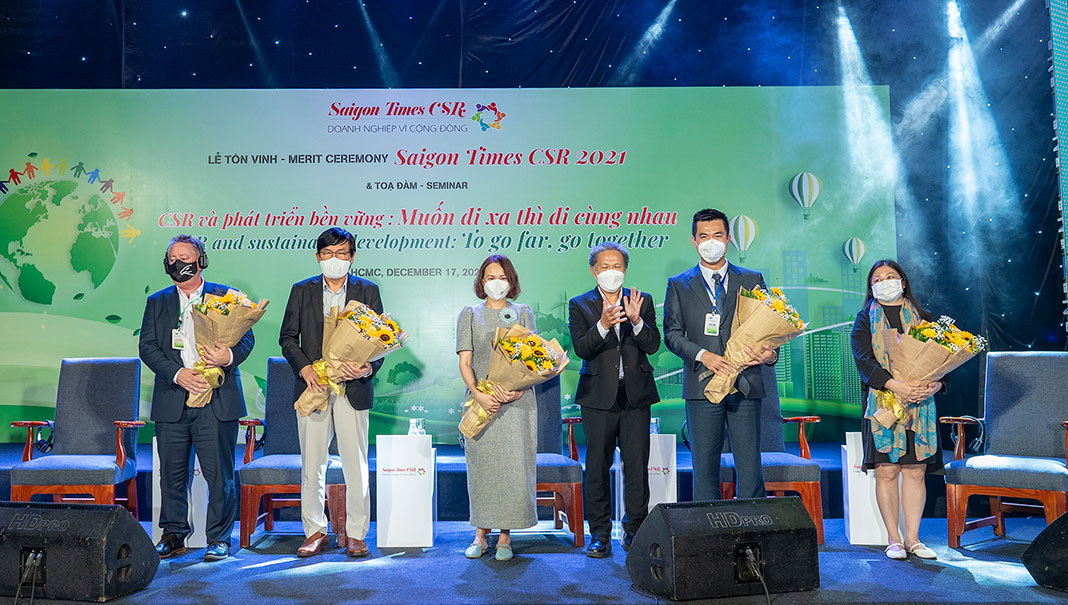 Besides, to restrict direct contact between workers, enterprises need to accelerate automation, which helps increase productivity and ensure safety for employees by preventing a Covid-19 infection. 
Moreover, they should move toward environmentally friendly production, such as by turning to renewable energy, because environmental protection has always been and will always be a key part of sustainable development. 
"Duy Tan has put a rooftop solar power project into operation at the Duy Tan Long An plastic plant, which will help reduce emissions of some 8,740 tons of CO2 a year, equivalent to emissions by 1,900 automobiles a year. The project will help create clean energy, save power and production costs and reduce the products' prices," Le Anh said.
Nguyen Phi Van, franchise expert, entrepreneur and angel investor, said CSR should be a core component of the development strategy of every business. CSR reflects the comprehensive role of the enterprises for the society, the laborers and their own brand-building strategies.
However, enterprises should not see CSR as a kind of cost. "It's time for businesses to reorient their CSR strategies so that they can implement CSR programs with greater social impact, which can be their core value," she said.
Lam Ngoc Thao, Executive Director of LIN Center, said CSR has become more popular among the business community in recent years. CSR should not be seen as a type of cost but a long-term investment, she noted.
However, many enterprises are still struggling with implementing CSR programs rightfully, properly and effectively, she said. They are also facing a number of challenges such as fierce competition, financial hardships and complicated administrative procedures. Therefore, they need more support from the central Government and the local authorities. 
Thao also spoke highly of the role of the press in promoting CSR among the business community and spreading the CSR spirit to the entire society, so that CSR can contribute to the sustainable development of not only the enterprises but the country as a whole. 
She expected media outlets to accompany enterprises to spread the CSR spirit through meaningful initiatives such as the Saigon Times CSR program.