Corporate culture is a key element that helps enterprises overcome adversities caused by the Covid-19 pandemic. This argument was thoroughly discussed by speakers taking part in an online seminar on corporate culture held on September 29. The event was attended by a host of experts in corporate culture. Among the participants was Ms. Tran Ngoc Bich, Deputy CEO of Tan Hiep Phat (THP) Group.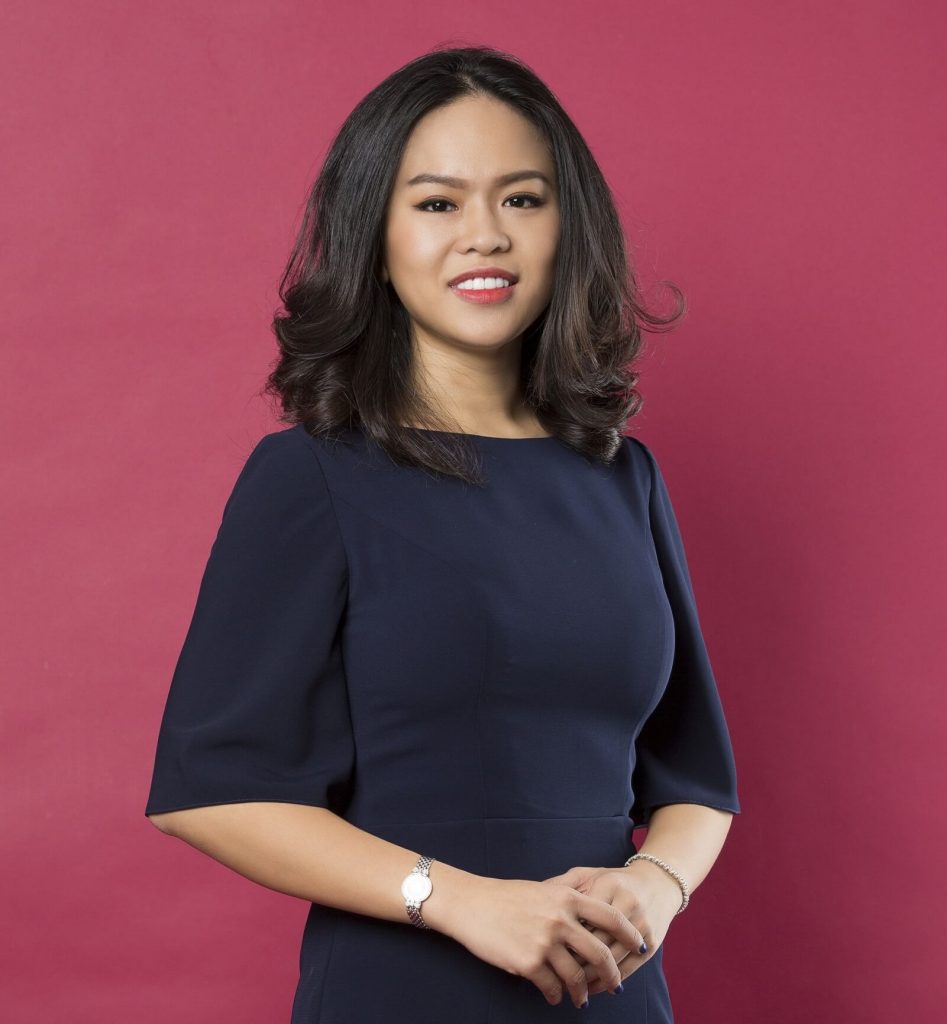 It has been widely accepted that corporate culture instills beliefs and behaviors that determine how employees and management interact and handle business transactions. Indeed, corporate culture affects many aspects of daily operations and long-term health of an enterprise— such as employee engagement, achievement and creativity at work—said Le Canh Phuc, an expert on corporate culture and a speaker at the webinar.
Thoa Pham, vice human resource (HR) manager from a Vietnamese oil and gas company, affirmed that despite its devastation, Covid-19 has made enormous changes in the way we work and how we think. Therefore, it is the right time for enterprises to re-evaluate their own corporate culture, including practices they should maintain or remove.
The pandemic is a formidable challenge for all enterprises globally including Vietnam. Businesses across the board have faced unprecedented troubles. One of the vital issues relates to human resources, a critical part of corporate culture.
HR management facing Covid-19
During Covid-19, the corporate turnover rate has increased. That is because many employees have to switch from working at the office to working from home, said Bui Thi Huong, HR manager of a tech firm. The new working environment means employees find it hard to connect with their supervisors as well as colleagues. Additionally, other factors such as poor Internet connection and family obligations—for instance, taking care of their kids—also affect working quality.
To solve the problem, Ms. Huong contended that corporate leaders should apply the use of technology better to supervise their employees easily and effectively. Moreover, HR departments should be effective in hosting online activities and programs, encouraging workers to stay connected to their companies and strengthening relationships among the staff.
Sharing the same point, Ms. Tran Ngoc Bich, Deputy CEO of Tan Hiep Phat (THP) Group, emphasized that a more comprehensive and expansive vision beyond the current context should be embraced. "Aside from our veteran staff members, we should also move closer to new employees to help them better understand the corporate culture of their employers. At THP Group, our culture is based on our core values."
Foundation of corporate culture is core values
Established in 1994, THP Group has used extensive management experience to develop its core values. These core values have shaped the company's corporate culture, Ms. Bich insisted. The core values serve as the foundation for the group and its human resources department to set up effective training and management programs. All staff at THP has to work and behave in line with seven core values.
The first relates to customer satisfaction. It means those working at THP have to take initiatives in listening, give detailed feedback and timely meet the demands of customers, partners, suppliers and those involved to reach mutual goals and expectations. A THP staff member is also expected to provide innovative and competitive products and service solutions, work for mutual benefits, and cultivate a respectful attitude and devotion to customers.
The second value refers to international quality standard. The group is committed to providing the best product and service quality of international standards. In line with this value, THP also applies advanced technology and state-of-the-art management systems.
Being responsible to community and society constitutes the group's third value. THP Group complies with environmental protection laws and food safety regulations, implements ISO 14000 and HACCP management systems. The group also contributes to positive impacts on communities and society in all markets where THP does business; and adopts both mindset and actions in line with the principle of sustainable development when it comes to choosing business partners.
The fourth value is attached to the motto that "nothing is impossible." THP members always display a positive and can-do mindset and focus mainly on the final results. Never give up until achieving desired results, THP members tell themselves. They dare to think differently, and approach problems with a spirit and attitude ready to conquer challenging goals. THP members are connected and empowered to encourage others to take actions and pursue common goals.
Of course, failure is inevitable. However, in case of failure, THP members will show they can improve, stand up to move forward and make sure that good lessons can be learnt from the past failure. They also take full responsibilities and create opportunities for THP Family members to maximize their capabilities and continuously help people realize the power of positivity at work, help them believe that they can change in every situation, and express confidence in the role of co-workers.
The fifth value is a special one compared with the rest: it deals with the business ownership. In other words, it means every THP member should adhere to and share a firm belief that either success or failure is due to one's own efforts. They therefore do not blame their mistakes on external factors, proactively make decisions, manage risks and fulfill tasks within the scope of one's responsibility. A member is expected to try his or her best to contribute to improving the team and achieve the common goals. They always recognize one's role and responsibility in the team's achievements. And above all, they respect and protect the interest of the organization, and make decisions beneficial to the whole corporation. When working within the group, THP staff should confidently raise any issue hindering the achievements and the group's goals, share information so that their team/colleagues work better, whether one is assigned to that job or not. Helping others achieve success is one's own success. Also, they always uphold opinions and actions to protect the company's brand and image, and are proud of THP's staff and products.
"Today is better than yesterday but is not as good as tomorrow" shapes the main message of the sixth value. THP's staff constantly check and assess the present status to find innovative ideas to build a better company, draw lessons from the experiences of successes and failures of oneself, colleagues, and partners and show, encourage and recognize the spirit of learning, sharing, creative and innovative thinking. Looking for ways to improve working methods, work processes and technologies to increase the efficiency and quality of products and services is always needed.
Given the final core value integrity THP's employees respect and keep a treasured commitment: walk the talk, do the right way at the right time (understand and adhere to the game rules). Once having realized that they are unable to comply with such commitments, THP members must immediately inform the person with whom they have made the commitment, and handle the consequences of failing to implement their commitments with positive attitude and mindset, then keep moving forward. They make sure they always remain positive and devoted to the commitments. They also make sure not to repeat or hold a sense of inferiority from previous failures to keep their words.
Such core values have been applied to management principles, policies, processes and training activities at THP Group. They have as well helped the group achieve business goals. In the current context of the devastating Covid-19 pandemic, it is the group's corporate culture that has enabled THP to rise to the challenge and be ready for the reopening time ahead, said Ms. Tran Ngoc Bich, Deputy CEO of THP Group.