Coffee is a global beverage and knows no borders. As Vietnam continues re-opening its doors to the world post-Covid, its famous coffee is finding new partners and innovators. Daniele Melito is a prime example.
Originally from Rome, the Italian has been based in HCMC for the last three years, developing his market knowledge and understanding of Vietnamese coffee and eventually creating blends under his new company, Mulo Coffee. The blends reflect his Italian expertise combined with Vietnamese beans sourced from the coffee-growing Central Highlands region around Daklak, near Buon Ma Thuot City, Cau Dat, as well as Lam Dong, near the mountain resort city of Dalat.
The coffee expert honed his craft at a famous coffee shop in Rome. "I have always loved coffee from a young age and wanted to establish a career in it. I started developing my skills and professionalism in coffee while working at La Casa Del Caffe Tazza D'Oro, Rome's most famous coffee shop."
"There, I learned how to tell the difference between beans, how they are produced, where they are from and so on. I also worked with a Coffee Roaster and a Master Barista and learned how to be more professional in quality control and understanding the roasting process and what it imparts to the beans," he added.
After a decade at this establishment, he got an offer to lead the coffee operations at Il Mercato, a chain of premium Italian restaurants in Taiwan.
He learned a lot about business and people management, training staff, working with other cultures and different cultural attitudes toward coffee.
With his love for Asia combined with three years of management experience in Taiwan, he felt ready to start his own company in Vietnam.
"I wanted to be close to the source of my products and knew that Vietnam is a huge producer… HCMC is ideal because it is close to the Central Highlands coffee growing region, so I can easily contact coffee farmers, understand how they grow their beans and work with them to ensure quality control standards. If I need supplies, it can be shipped quickly to me. This certainly aids freshness and my business development."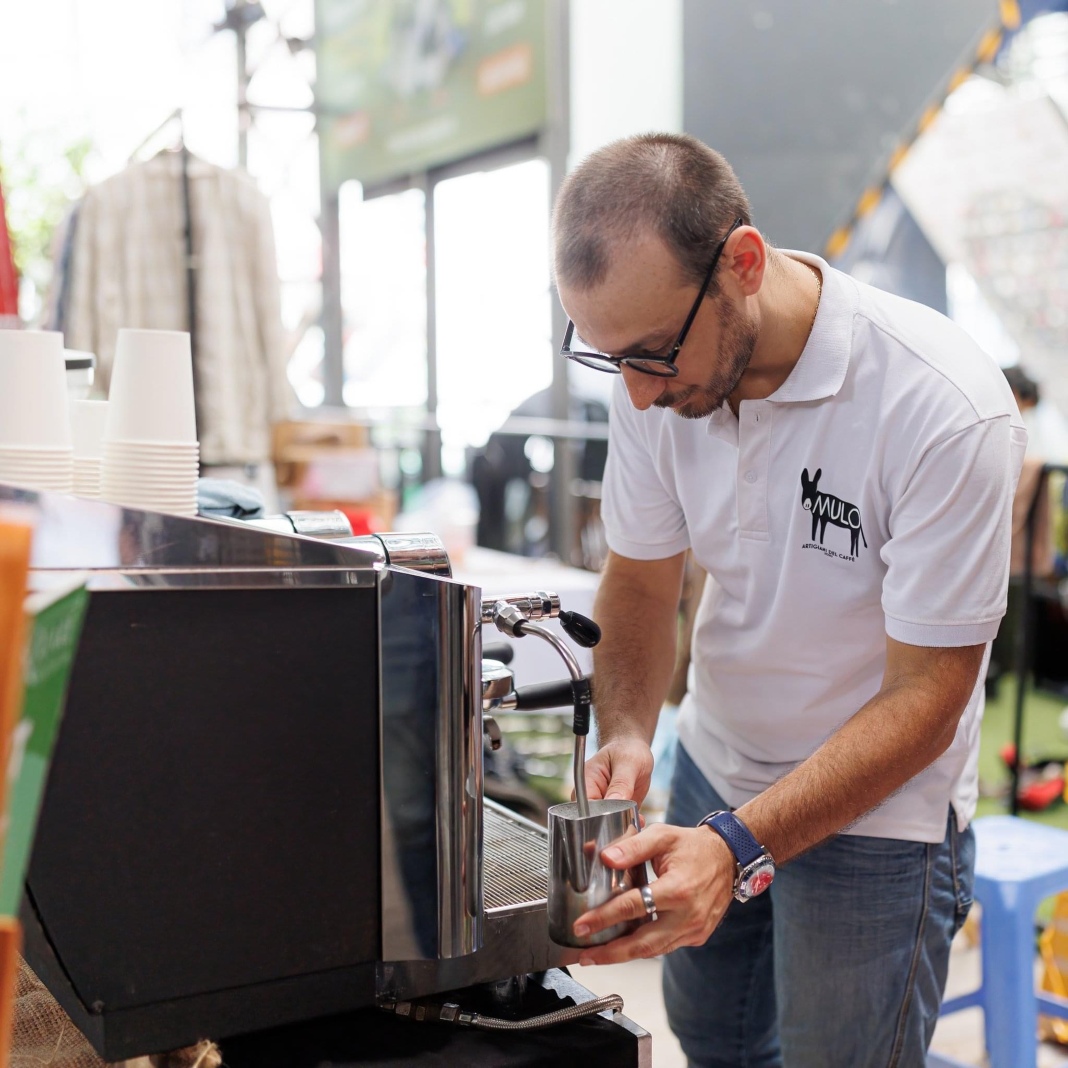 Not many have ventured down this route and Melito's willingness to be innovative is perhaps the reason behind his company's name. Working with Vietnamese partners and suppliers, his coffee is the product of a hybrid business culture, combining Italian expertise and Vietnamese beans in a novel way.
"Mulo Coffee is a project that combines two cultures, Italy and Vietnam. It represents how two strong cultures and people can work together to produce a strong company. The Mulo or Mule in our branding is a hybrid animal that is a product of a male horse and a female donkey. In South American coffee farms, Mulo is used a lot. It is a solid, determined animal with tremendous energy, able to carry heavy loads for long distances! And so, I chose the name to represent the hybrid, strong and determined nature of this company."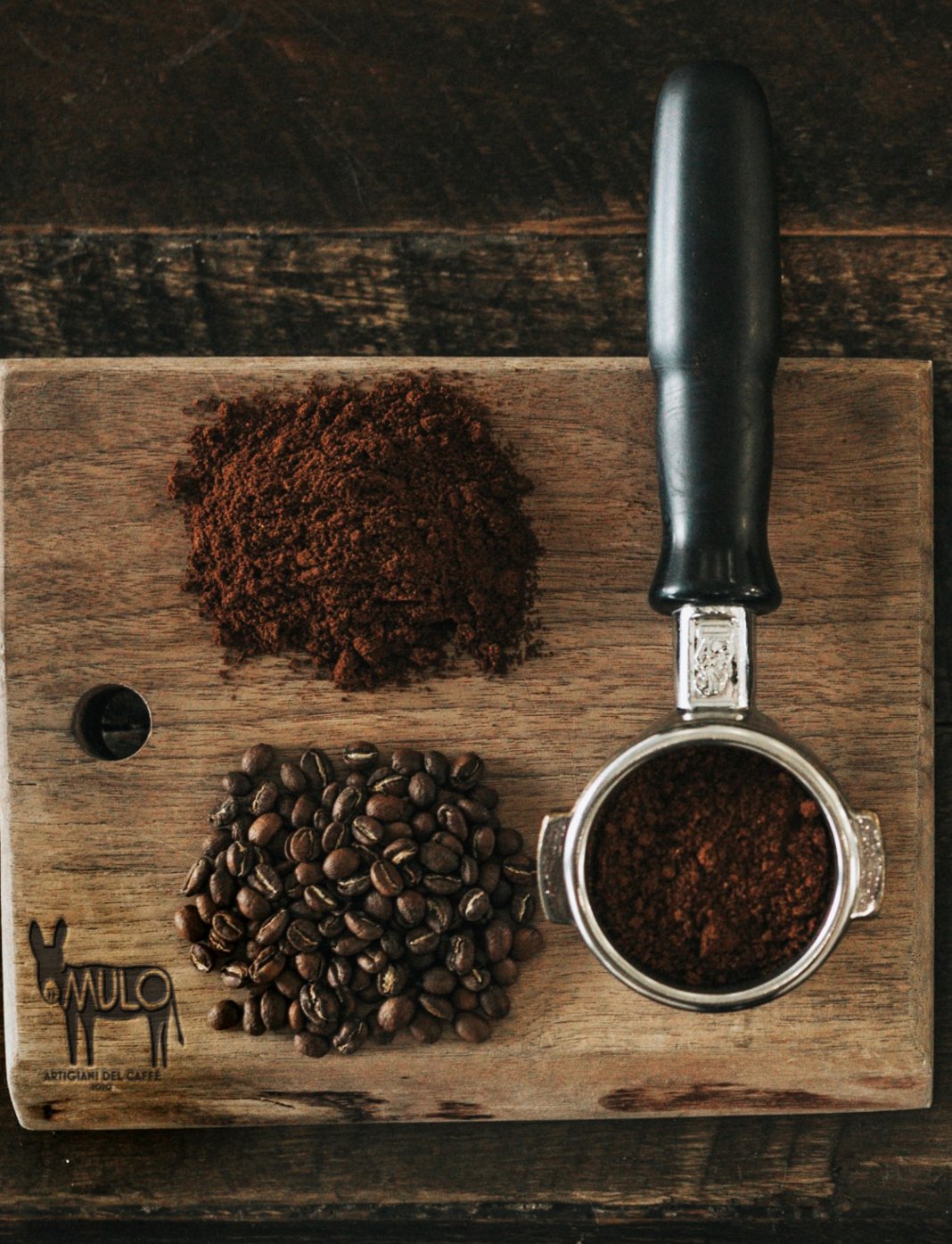 Products and plans
This fledgling enterprise currently offers three blends—Dolce Far Niente, a delicate blend suitable for relaxing, afternoon breaks; Fine Robusta, an aromatic offering grown at the highest altitudes with a honey processing method that reveals fruity undertones; and Tenace, made especially for intense coffee lovers and a favorite among coffee shops for their Vietnamese-style Phin Coffee, caffe lattes and cappuccinos.
Plans are afoot for a fourth blend which will be made of 100% Arabica beans and Choco beans, for snacking and capsule formats for all their blends, for coffee machines. Mulo Coffee's business is mainly via distribution. It also exports to countries such as South Africa, Malaysia, South Korea, Taiwan, Japan and China. The company will expand to retail soon to support its growth and already has a few outlets planned in HCMC, Hanoi and Seattle, the U.S.