Understanding that a business can only thrive when its employees and local communities thrive together, total beverage company Coca-Cola has for years remained strongly committed to its sustainable development strategy in Vietnam.
Integrating business with contributing positive values, the company has been unwavering in its initiatives to create practical impacts on the economy, culture, and society.
With a 27-year presence in Vietnam, Coca-Cola continues to progress with its vision to become the leading non-alcoholic beverage company in the country, with a strong focus on sustainable development and inclusive growth.
"Coca-Cola aims to build an enduring long-term partnership with the Vietnamese government. We appreciate the support that Vietnam and its government have been offering and thanks to that Coca-Cola leadership team has had firm confidence to invest more for economic growth, sustainable development, and social responsibility programs in Vietnam," said Mr. Michael Goltzman, Vice President of Global Policy & Sustainability at The Coca-Cola Company.
In 2017, Coca-Cola Beverages Vietnam Limited, the local bottling partner of Coca-Cola, made a significant investment in cutting-edge technology for four production lines in its Danang factory. The factory has been continually upgraded with smart manufacturing and environmentally friendly technology in line with international standards.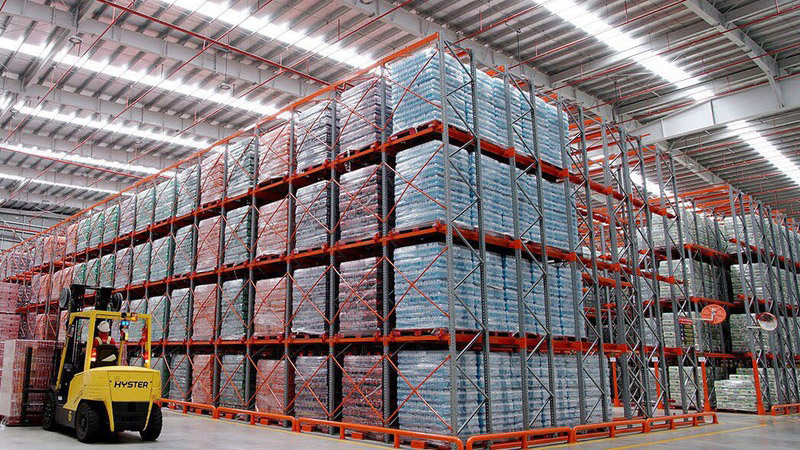 In addition to its commitment to long-term business growth, Coca-Cola is also actively focused on its environmental, social and governance commitments in Vietnam.
In 2018, Coca-Cola announced a sustainable packaging goal to help collect and recycle the equivalent of every bottle or can it sells globally by 2030. The company is working hard to deliver on this commitment in Vietnam.
As part of its vision of a "World Without Waste", the company is teaming up with non-governmental organizations, civil society, recyclers, and other like-minded companies to create long-term and scalable sustainable packaging solutions towards a circular economy model.
In May 2020, Coca-Cola introduced to local consumers the first beverage bottle made from 100% recycled plastic (Dasani 500ml) in Vietnam.
Recently, Coca-Cola Vietnam has transitioned its iconic Sprite bottles from green to clear PET plastic to help make the bottles easier to recycle and to accelerate local collection rates.
Consumers can also now find a prominent "Recycle Me" message on the package labels of Coca-Cola Vietnam's different products. This initiative encourages consumers to help recycle the bottle after they have enjoyed the drink.
"Like most people, we don't want to see our bottles end up as litter. We are committed to doing more and being part of the solution. While our company continues to step up its support of packaging collection, recycling infrastructure and partnerships to combat marine debris in Vietnam, we also understand that one of the most impactful ways our brand can play a role is by using our on-pack labels to highlight a simple 'Recycle Me' message," shared Bui Dang Duyen Mai, Senior Manager of Public Affairs, Communications and Sustainability at Coca-Cola South East Asia.
Besides, together with industry partners, Coca-Cola has joined a voluntary alliance called PRO Vietnam to accelerate progress towards a local circular economy. The company is also supporting an array of local community initiatives to raise broader awareness and action on recycling including ongoing partnerships with UNESCO Vietnam and the Center for Supporting Green Development.
Coca-Cola remains unwavering in its support to local communities across the country. With support from The Coca-Cola Foundation, the global philanthropic arm of The Coca-Cola Company, Coca-Cola has contributed US$2.58 million to community development programs in Vietnam from 2018 to 2021.
This includes providing free and clean drinking water to local communities via its 12 EKOCENTER kiosks nationwide, setting up clean drinking water filtration systems in schools in Hanoi and Danang, as well as improving livelihoods for farmers through its community water programs in the Mekong Delta.
EKOCENTER kiosks are a cross between a community center and a general store. They're solar powered and designed to meet the basic needs of some of the most remote and distressed parts of the country.
Moreover, Coca-Cola has to date carried out many programs and activities to support Vietnam's Covid-19 response and recovery. Together with the Vietnam Red Cross Society, the American Chamber of Commerce in Vietnam, the Vietnam Women's Union and many other organizations, Coca-Cola has donated over VND16 billion (US$706,500), medical and hygiene supplies, more than 37,000 food and beverage packs, face masks, and personal protective equipment for healthcare workers, people on the frontline, and vulnerable communities throughout Vietnam up to date.
"The Covid-19 pandemic continues to affect every Vietnamese, which is why it is important that we provide continuous support to communities through relevant programs that help with their immediate needs. Since last year, we have not wavered in our commitment to be there for the people we serve, and we'll continue to be here to support where we can," said Leonardo Garcia, General Manager of Franchise Operations of Coca-Cola Vietnam and Cambodia.