HCMC has entered a new phase in the battle against Covid-19, when social distancing measures are tightened.
In reality, the fight against Covid-19 in HCMC shows that there are many issues to grapple with, leaving impacts on socio-economic activities and contrasting responses from stakeholders. Different values start to clash, making it difficult for the community to surge ahead.
Why is it challenging to control Covid-19?
The large-scale damage inflicted by the SARS-CoV-2 virus is unprecedented, so there is no formula for tackling it. The measures adopted have not been tested before. Urgency and risks mean that policymakers cannot afford to make mistakes, which may prove costly. Consequently, enforcement officers are given more power, so that they can handle each case with flexibility.
Enforcement agencies have different purposes, habits, needs and concerns. Their interpretation of anti-pandemic measures may vary, too. Moreover, within the same agency, different officers may have different personality, backgrounds and responses. This makes it difficult to mobilize resources and coordinate managerial responses on a large scale. There will be disparities, which, while somewhat acceptable under normal circumstances, may spell trouble for efforts to combat the pandemic.
The challenges posed by Covid-19 may be ignited by different factors, but they are interrelated and, therefore, socially complex. Tackling them requires collaboration across agencies as focusing on a particular issue, as each agency tends to do, may worsen other issues. Prioritizing these issues is not a simple task since they all seem urgent.
Are the goals in conflict?
Striking a balance between different goals enabled Vietnam's economy to fare well in 2020. However, in 2021, the Delta variant, which is riskier and  more infectious, has made this more challenging. Stringent rules have impeded economic activities. While allowing workers to stay and work in factories to maintain production, create jobs and put the pandemic under control among enterprises, hefty implementation costs, limited resources and managerial risks have discouraged firms from adopting this arrangement. Restricted traffic flows across localities have adversely affected supply chains. In other words, the goals of controlling the pandemic and fueling economic growth are sometimes at odds.
The people are restricted from going out. This solution makes sense since it can stop transmission chains and allow the authorities to categorize various localities according to risks. However, HCMC should seek to provide its people with necessities. Since what constitutes necessities may differ from household to household, the people should still be allowed to go out to some extent. It is not easy to distinguish essential from non-essential items and excessive loosening of restrictions will make it difficult to control the pandemic, but an extremely strict approach may ignite adverse reactions from groups that have different interpretations of what necessities are. In this case, controlling the pandemic is at odds with ensuring the community's access to necessities.
Vaccination is the only path that will quickly lead to herd immunity or, at least, reduce the death rate. However, vaccination centers can turn into clusters. Moreover, many people must go out, sometimes in the company of household members, to get vaccinated. Managing the flow of people becomes trickier as a result. Mass vaccination at firms is no simple task, either. Small and medium enterprises do not have a sufficiently large workforce to invite healthcare workers to conduct on-site vaccination. Meanwhile, the transmission risks of fetching workers to vaccination centers are high. In this case, controlling the pandemic is at odds with creating herd immunity.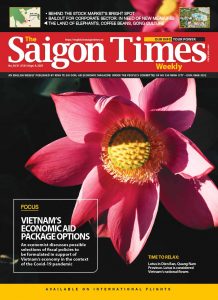 The path ahead
Covid-19 is a thorny issue which cannot be tackled through discipline alone. A more sophisticated approach that involves a fresh mindset and inter-agency coordination will be crucial.
Instead of letting each agency focusing on its own tasks, the Government should add in some general goals regarding fighting Covid and other essential needs. The governance model should empower agencies to have a shared vision and common goals, so that there will be better coordination and responses to unforeseen situations will be more efficacious.
The multitude of goals to deal with is a pressing problem facing the authorities. Goals should be prioritized with as much detail as possible according to phases, locations and situations, so that the decisions made will be judicious and least detrimental to the community.
Covid-19 is an unprecedented problem so coming up with quick fixes is not easy. Some government officials have not effectively dealt with fundamental issues. A problem that straddles across different groups of people and social activities is difficult to manage via official documents and regulations alone. It will be better to provide an analytical framework so that civil servants can respond appropriately to each circumstance.
From the people's perspective, the pandemic poses an adaptive challenge. The Government and experts should encourage the people to identify the obstacles they must overcome. Information should be accurate and problems clearly identified. Awareness will make individuals more receptive to trade-offs so that the fight against the pandemic can take priority.