The 10 localities with the largest economy scales and gross regional domestic product (GRDP) per capita in 2021 have been announced.
According to statistics from the HCMC Statistics Office, the city's GRDP was estimated at nearly VND1,300 trillion in 2021 (at the market price on January 1, 2022), down 6.78% over the same period last year. Despite incurring the sharpest fall ever in the GRDP, HCMC remained the largest economic center of the country in 2021.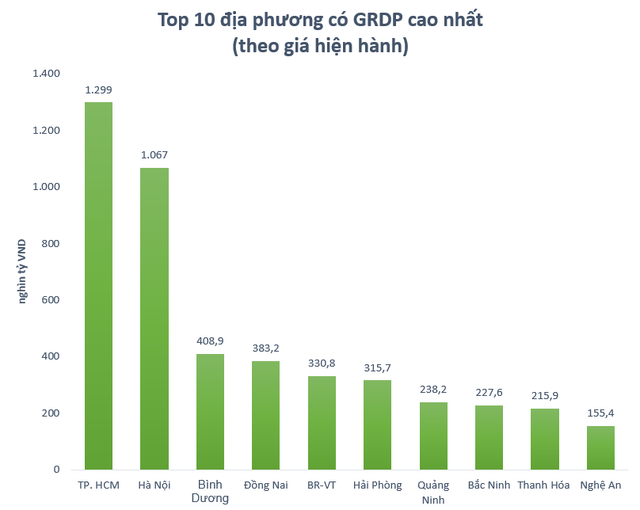 Hanoi came in second with nearly VND1,100 trillion, followed by Binh Duong with VND408.9 trillion, up 2.62% year-on-year.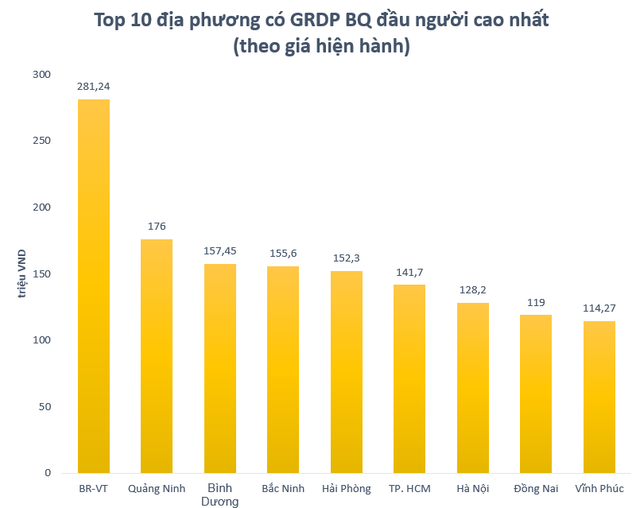 As for the GRDP per capita, Ba Ria-Vung Tau led the country with VND281.24 million, followed by Quang Ninh Province with VND176 million, according to data from the statistics offices of these provinces.
The 10 localities with the highest GRDP were not those having strengths in agriculture, but those with the industry, trade and service sectors playing key roles.
Crucial roles of trade, industry
The prices of rice in the 2021-2022 winter-spring season in the Mekong Delta have fallen by VND50-100 per kilogram over last month. Specifically, the OM 18 rice has been priced at VND5,700-5,800 per kilogram; OM 5451 at VND5,500, Dai Thom 8 at VND5,700-5,800, and IR 50404 at VND5,400.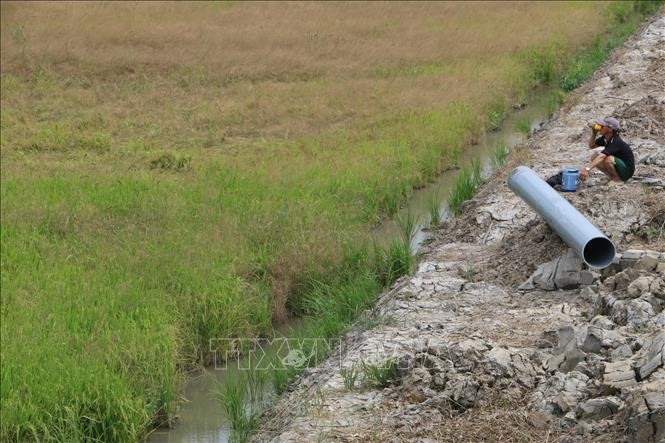 Farmers have been facing high production costs, while the consumption markets have been unstable. In addition, the connectivity between farmers, the State, enterprises and banks remains loose.
Other countries, such as Singapore and Japan, have developed strongly while they do not hold high agriculture development potential.
Economy needs reforming
The Land Law has many restrictions, impeding investors. In specifics, the power of the People's Councils of provinces has been limited in making decisions on land use.
Under Item b of Article 58, the People's Councils of provinces are allowed to permit investors to transfer the use purposes of rice fields measuring less than 10 hectares each and protective and special-use forest land lots with an area of less than 20 hectares each.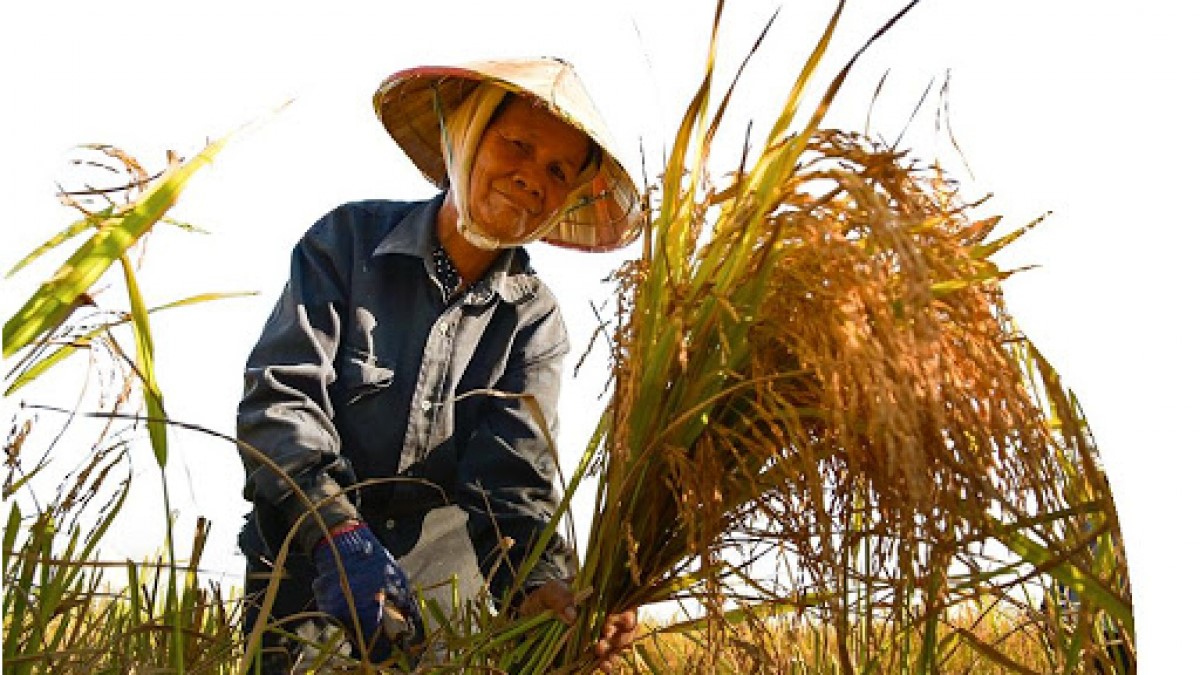 Vietnam could not develop further if it stays put as a country with "advantages in agriculture." The insight must change with positive thinking and drastic actions.