In Mang Den Village, Kon Plong District, Kon Tum Province, travelers can immerse themselves in cold climate, fresh air and beauty of nature on a caravan.
Our cars reached Mang Den Village when the sun was sinking slowly behind a mountain. After visiting Dak Ke Lake and vast orange gardens, we checked in at a homestay where we would spend the night in tents or stilt houses. The homestay also provided bungalows made of ecofriendly materials. The entire place created a rustic style from its room décor with main materials being wood and stone.
Y Trang, the homestay's owner, told us she had bought the wood from locals who resettled elsewhere. Her homestay facility has used neither a pine tree nor any high tree nearby, said the homestay owner.
Our "bedroom" on that night were the tents set up on a hill. Of course, a campfire was the focal point of the night as we gathered around it to enjoy grilled sweet potatoes and some music.
In the next morning, we woke up early to begin our trip to Pa Sy Waterfall which is around 1,500 meters above sea level. The waterfall is formed by the three biggest streams in Mang Den. That is why Ro Mam ethnic people in Mang Den name the waterfall Pah Suh, or Pa Sy, which means the convergence of the three streams.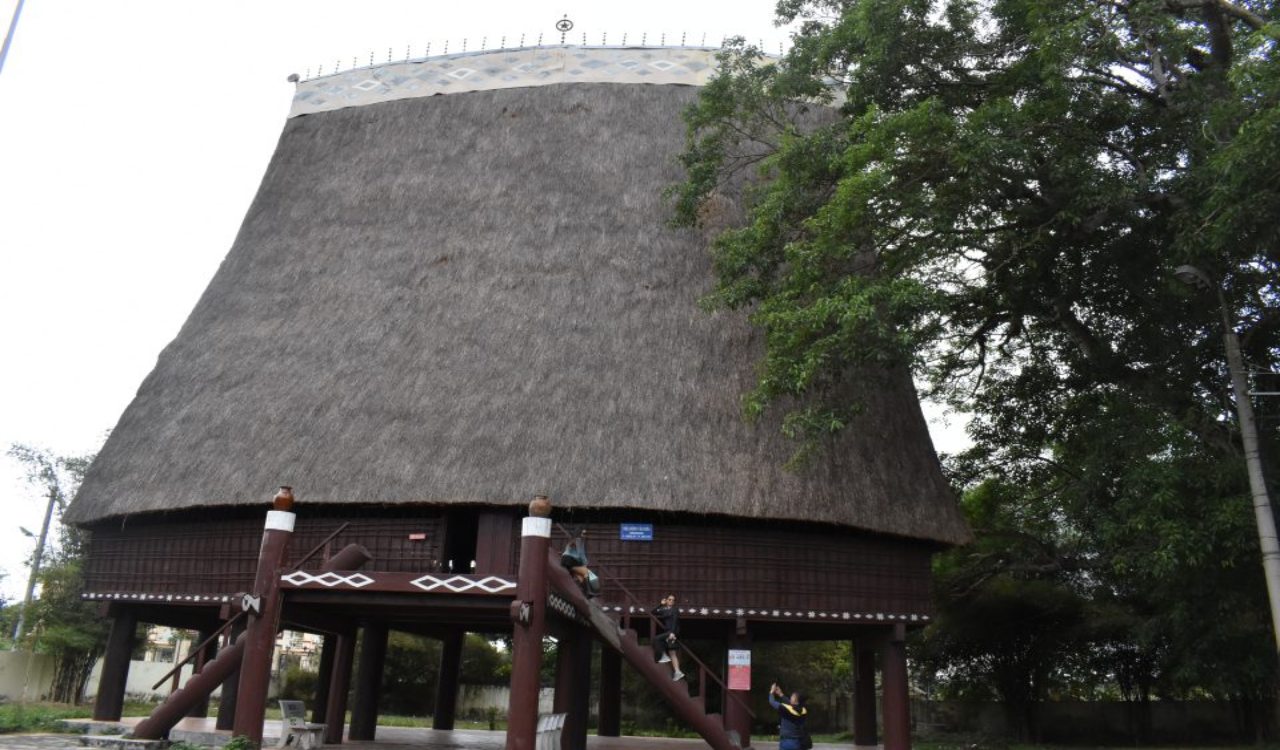 Next, we visited Kon Klor stilt house. This house is the largest in Kon Tum Province and, arguably, the Central Highlands. The stilt house is made mainly of natural materials, including wood, and bamboo trunks and leaves. It also shows distinctive patterns of Ba Na ethnic group. The house lies on the bank of the Dak b'la River, a place favored by couples who prepare for their pre-wedding photoshoots.
We ended our trip in Mang Den by visiting two local signature religious complexes, including Khanh Lam Pagoda and Kon Tum wooden church. Both represent local unique architecture.