Having lived in HCMC for over a decade, British painter Richard J Fawcett has a special love for the city, reflected through his paintings. Fawcett runs his own gallery in the heart of HCMC, where he lives with his Vietnamese wife and son. In an interview with The Saigon Times, Fawcett shared his love for the southern economic and cultural hub, as well as his art journey in the city.
The Saigon Times: Why did you choose HCMC to live and develop your career?
Richard J Fawcett: I didn't choose HCMC. HCMC chose me because I was invited here to set up some bars and restaurants 12 years ago. My journey in HCMC has comprised hospitality, mentoring, relationships, the growth of the city and documentaries about the changes of the city and its people.
Most of your paintings are about HCMC. Can you describe your love for this city?
My love for HCMC is unconditional because I have a family here. I will always love HCMC, whatever happens. And I follow it and depict it in my artworks. I'm very proud to be here and represent some artists who can express the beauty of this city to the world.
Which are your favorite topics to draw?
My favorite topics are the buildings, the people of HCMC and the spirit of the people.
Some of your works are being exhibited at the British Consulate General in HCMC. Can you tell us more about this exhibition?
It's a big thing for me. The exhibition is taking place on Le Duan Boulevard, a very special street in the city. It is in the heart of HCMC.
The Megacity Panorama Exhibition features seven artworks, including a hand-drawn 360-degree view of the city's skyline drawn in 2015 and reproduced at 15 meters long on the Consulate's Le Duan wall.
I dreamed of this moment for years; we talked about it for over a year, we planned it for months, we made it in weeks, and installed it in a day. However, it's taken a lifetime to get here.
I am deeply emotional that my work is starting to get more recognition and is being embraced by the local Vietnamese society as the pen and ink techniques used are not something people see much of here. It really is the proudest achievement so far in my artistic journey here in Vietnam.
Since you plan to auction your paintings for charity, could you tell us who the beneficiaries will be?
Hundred percent of the proceeds will go to the Saigon Children's Charity. In life, not everybody is given the opportunity to give back to society, and there are many unfortunate situations where children are vulnerable without protection.
I think that through the sale of the artworks being exhibited at the British Consulate General, we can help those in need.
What inspires your paintings the most? Which is your most favorite painting?
What inspires my paintings the most is HCMC. It's a city of changes, a city of the future. That's what inspires me to draw. The city is amazing and there are a lot of things to draw.
My favorite painting includes everything. Everything is the same. Because it's a part of a big body of work – 10 years of drawing. And then, we are going to the next stage, which is digitizing, NFT and the metaverse. That's where we are going. I'm an old-school artist, with pens and paper. But the next step is your generation, which is going digital, and that is the future.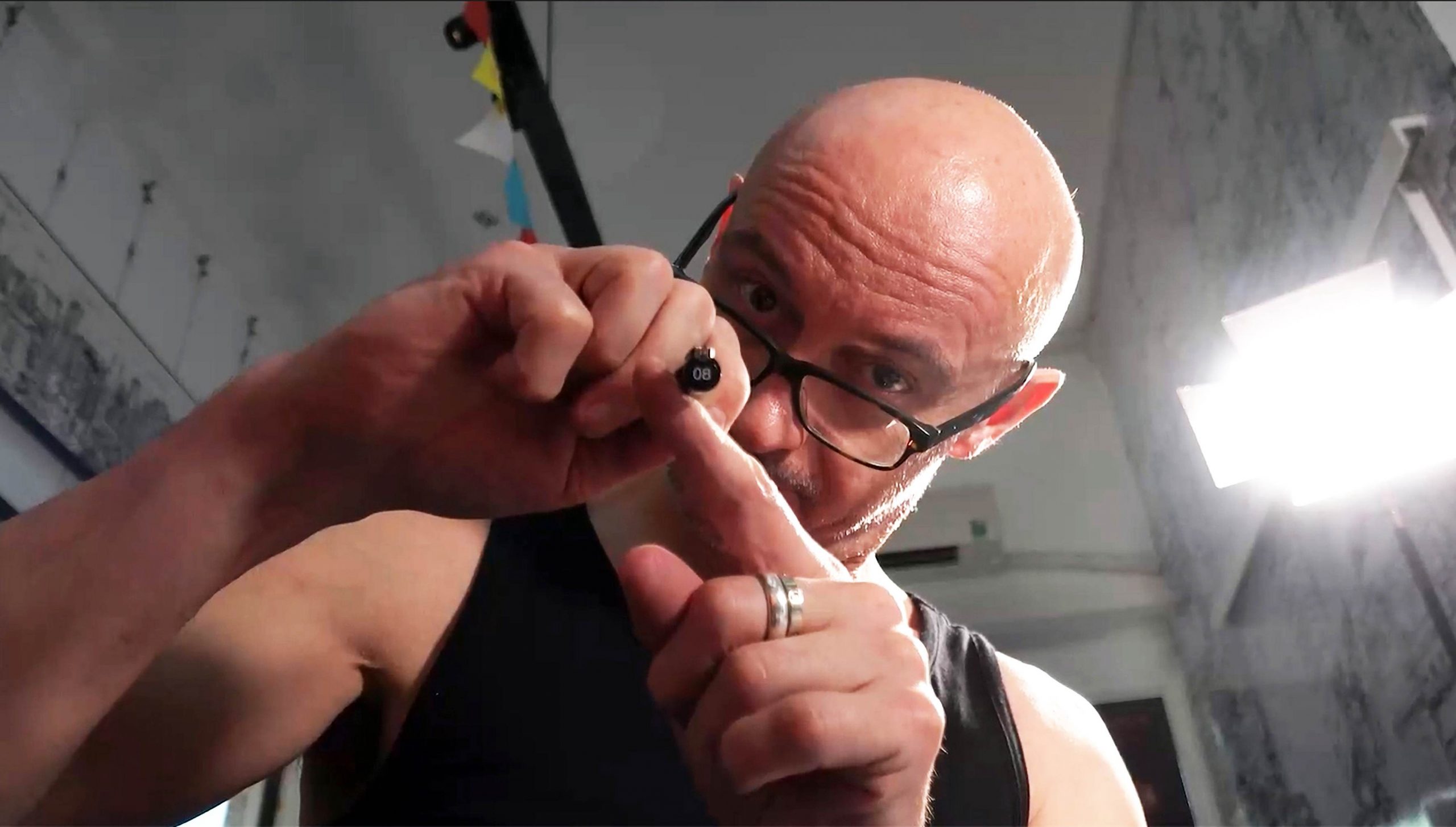 Besides HCMC, do you intend to draw other sceneries and destinations across Vietnam?
Absolutely. As long as I'm alive, I'm going to draw. I have no intention of leaving your country. I want to draw everything. In life, sometimes you realize what your mission is and what you need to do. This is what I do. To be honest, it's a very beautiful experience.
Who are your major customers?
Commercially, Wink Hotel, Park Hyatt and Anan.
How has the Covid pandemic affected your creations and the operation of your studio?
The Covid pandemic has given me time. My art takes a long time because it's very detailed. I need time alone when drawing. The pandemic has given me that beautiful, peaceful time that I would probably never have had. I created some of the best pictures that I have ever created in my life.
The pandemic has probably had no effect on my studio. We are still alive and actually more alive than before. I understand the world has turned completely upside down with Covid, but we are still living, making and creating.