HCMC – BASF is continuing its partnership with social enterprise Think Playgrounds to build a public playground using child-friendly materials for children and the local community in Hanoi, expecting to develop creativity and exploration among local children.
Housed inside Phu Chau charity for underprivileged children in Phu Chau Commune, Ba Vi District, the project will provide 17 children from this charity and more than 700 kids living in the neighborhood with a safe and engaging learn-through-play environment.
The charity is initiated and operated by YWAM Mercy Vietnam, a non-governmental organization, which runs two other charities in Tan Linh and Ba Vi communes, Ba Vi District, Hanoi, taking care of 62 underprivileged children.
The playground and outdoor toys are built using child-friendly materials, including wood, ropes and reusable materials, such as old tires.
The project will provide the young generation an opportunity to have an engaging interaction with nature and instill the habit of reusing and recycling. The facility also aims to promote exploration, inspire creativity and develop different skills among the kids.
"Despite the challenges of Covid-19, we endeavor to continue providing support in the area of educational development. We are pleased to build the fifth playground for underprivileged children, in partnership with Think Playgrounds," said Erick Contreras, Managing Director, BASF Vietnam.
"The pandemic has prevented our children from exploring outdoor learn and play, which can, unfortunately, impact their physical, emotional, social and mental health. We hope this facility can help them reconnect with nature and boost their spirit. With this initiative, we aim to provide children with a positive experience and create memories that they can cherish."
Nguyen Tieu Quoc Dat, co-founder and Vice Director of Think Playgrounds, said, "We have partnered with BASF since 2019 and appreciate the efforts to jointly revitalize public spaces and offer playgrounds for children. The new facility in Ba Vi District demonstrates our ongoing partnership, as well as our joint commitment to contribute to community development.
"We look forward to partnering with many more organizations like BASF, who care about the development of children in cities lacking public spaces, which are essential for children's mental and physical development," he added.
Roslyn Jackson, representative of YWAM Mercy, said, "With over 20 years of experience in supporting Vietnamese underprivileged kids, we truly understand the importance of total development, both physical and mental, for each child. Therefore, this playground is a great place to play and interact with each other, and supports total development not just for our kids but also children living in neighboring areas."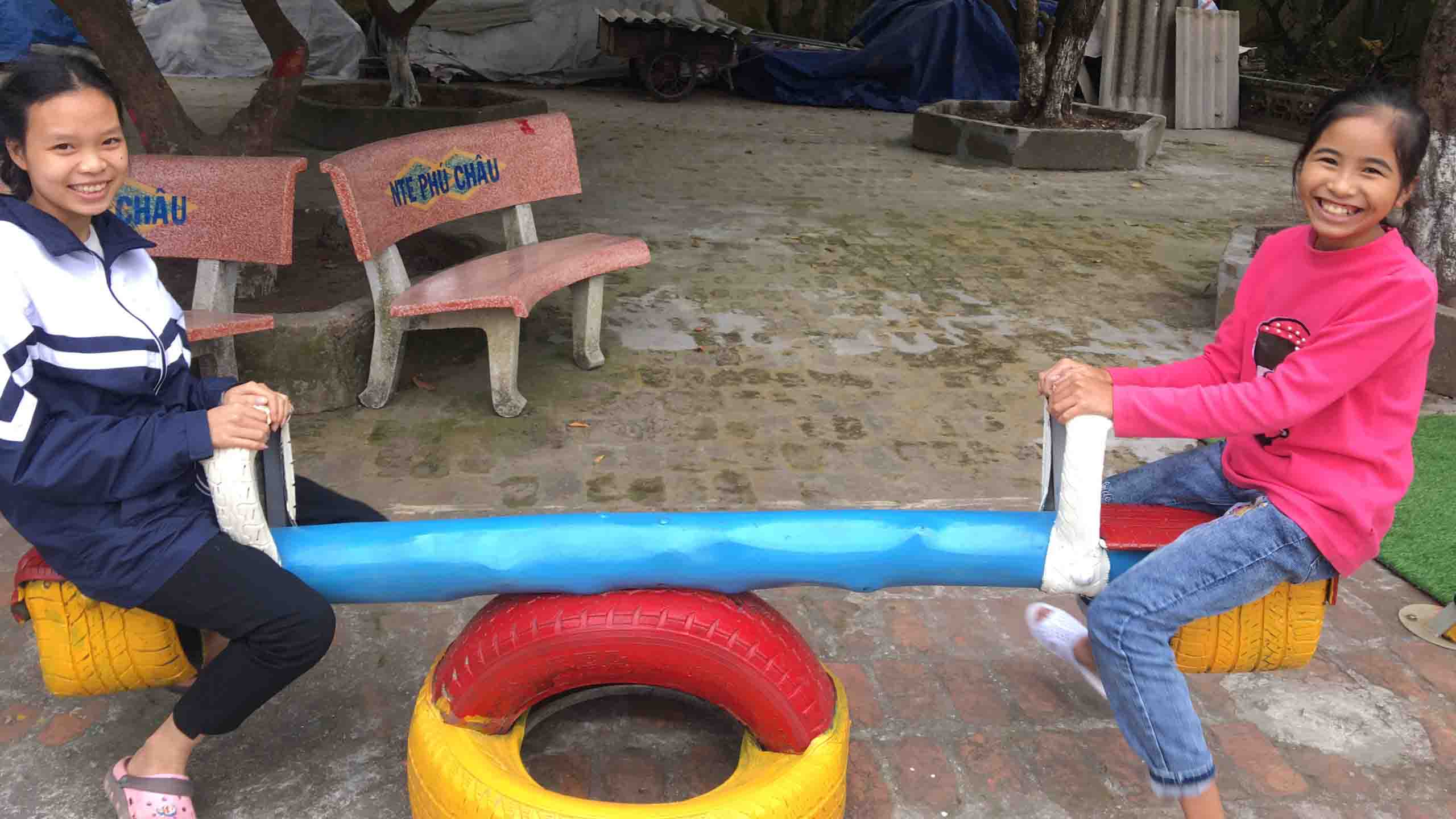 In 2019, to celebrate the milestone of 25 years of operations in Vietnam, BASF had partnered with Think Playgrounds to build four public playgrounds for over 12,000 school kids in Yen Bai Province, Hanoi and HCMC. The project enables safe and high-quality play facilities for children, especially the underprivileged.
Apart from the collaborative playground donation initiative, BASF Vietnam has been active in multiple community projects. For instance, BASF has partnered with Saigon Children's Charity to renovate schools to enhance facilities and improve hygiene and safety conditions.
Moreover, BASF has provided study scholarships to disadvantaged university students for four years and holds the interactive education program, BASF Kids' Lab, on an annual basis for primary school students.
The company also offers BASF Virtual Lab, a website for primary students to conduct fun online chemistry experiments from the comfort of their homes or schools.