According to Bamboo Airways, the airline's aggregate earnings before taxes in 2020 was estimated at more than VND400 billion (approximately US$17.5 million), increasing by nearly 34% year on year.
Therefore, being among the few airlines with continuous expansion in the fleet size, the increasing number of flights operated and the number of passengers serviced during the catastrophic 2020 have all been actualized financially, placing Bamboo Airways among the few profitable airlines in the world.
Bamboo Airways' representative noted that by seizing the opportunities arising from the Government's drastic and effective pandemic prevention policy, Bamboo Airways has proactively innovated and timely implemented a series of solutions to overcome difficulties.
In terms of finance, the airlines actively mobilized capital to reinforce its capacity. It has sought to raise capital from major shareholders, including its parent company, FLC Group; negotiated with bank partners and financial institutions to raise capital and adjust financial terms accordingly. Also, Bamboo Airways has always prepared for feasible business plans and secured assets.
With its network of service providers, Bamboo Airways actively worked and negotiated to come to acceptable cost agreements to secure the airline's financial health.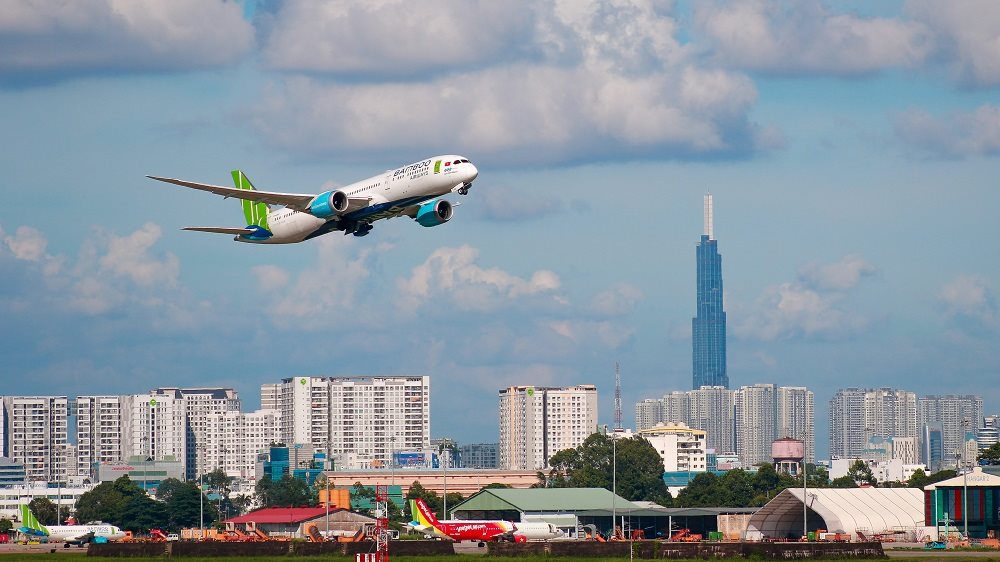 Regarding the flight network, the airline timely restructured and continued to consolidate its flight network focusing on the domestic market, opening routes to potential destinations, especially niches and routes connecting with the FLC ecosystem.
Some eminent direct flights of the airlines' strategy in 2020 include routes connecting Con Dao, Rach Gia – Kien Giang, Phu Yen, Can Tho, etc.  These new routes of Bamboo Airways received positive feedback from passengers, helping the airline boost its market share to approximately 20%, nearly doubling that of last year.
With regard to its fleet, the airline is currently operating nearly 30 aircraft, including the most advanced aircraft in the world, such as wide-body Boeing 787-9 Dreamliner, narrow-body A321NEO ACF, and Embraer E195 jets. The fleet size is expected to reach 50 aircraft in 2021.
Another critical segment generating great revenue for Bamboo Airways this year was a series of new products and combos, adapting itself to the needs of the market and passengers at a particular period, including 5-star nationwide flight – resort – golf package combo, multifunctional Bamboo Pass , Branded Fares, etc.
In 2020, Bamboo Airways delivered more than 4 million passengers, increasing by 40% concerning the number of flights and passenger volume compared to that in 2019. According to statistics of the Civil Aviation Authority of Vietnam, Bamboo Airways is the airline with the fastest recovery after the pandemic. Especially, the airline continuously affirmed its position as the air carrier with the highest on-time performance, with a nearly perfect average of 95.8%. In November 2020, Bamboo Airways received the title of Asia's Leading Regional Airline in 2020 for its contributions to the aviation industry throughout the year.