Con Dao is at its peaceful and charming best in the early days of autumn, with clear blue water and romantic sunset.
Con Dao is an archipelago of 16 islands with a total area of 76 square kilometers, located in Ba Ria – Vung Tau Province, some 185 kilometers from Vung Tau City. The terrain on Con Dao is granite ranges running from the southwest to the northeast, creating a definite geographical advantage and sheltering locals on the island from storms.
Con Dao is an ideal destination for people who want natural beauty with a touch of history. Over the years, it has retained its pristine and gentle natural beauty, making it among the "10 most attractive islands on the planet". Thanks to its charm and inherent mystery, Con Dao is also known as one of the most mysterious islands on the planet, most popular during autumn.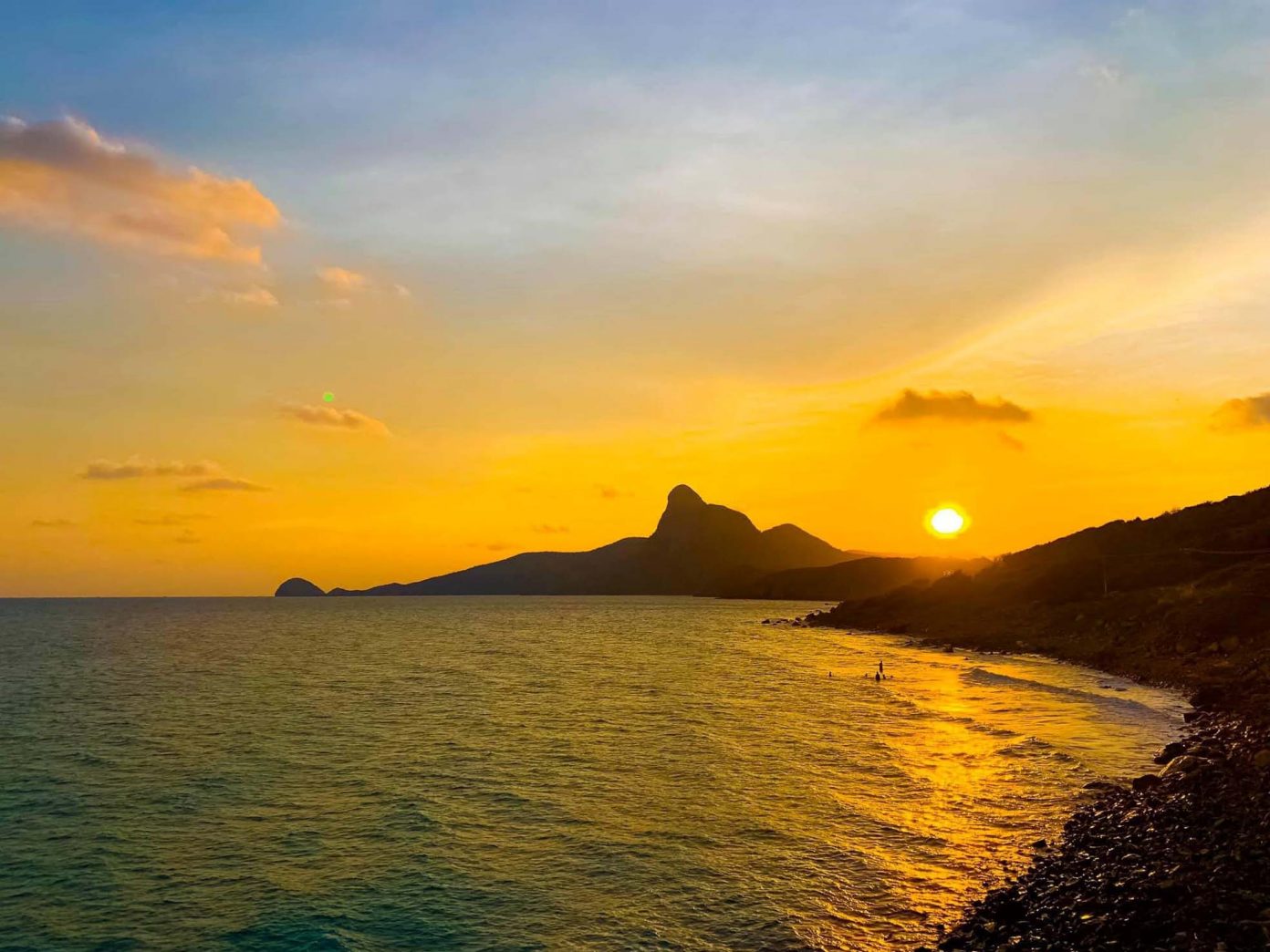 From October to November, Con Dao enters the dry season, the most beautiful and ideal time for tourists to travel there. Visitors can take a trip to the island and visit the beaches in the morning when the sun is bright yellow amid the blue sky. Under the autumn sun, the sea turns to a beautiful jade and the beach is clean and inviting. The autumn sun is not as intense as the summer sun, so tourists can swim, dive, watch corals and take photos.
During this season, the color of the autumn sky creates a magnificent scenery. The most popular spots for tourists include the Island Lord Palace, the prison's cells, the Ba Phi Yen Temple, the Bai Nhat beach, the Ben Dam Port, and the Hot Spring beach.
Unlike other crowded and noisy travel destinations, Con Dao has retained its precious natural beauty. The people here are friendly, genuine and enthusiastic. If tourists are too tired of the hustle and bustle of the city, Con Dao is perfect for a relaxing and refreshing getaway.