More than 20 kilometers from the heart of the capital city of Hanoi, Tram Mountain is not as high as the surrounding mountains but covers quite a big area. One of the highlights of the area is a long, narrow and winding path with mountain peaks.
Tram Mountain is dubbed a version of the Ha Giang Rock Plateau due to its breathtaking scenery.
Travelers can easily access the mountain by motorbike following National Highway 6 leading to Chuc Son Town in Chuong My District. After turning right, travelers reach the Tram Pagoda. They then travel another three kilometers to get to the mountain.
When referring to Tram Mountain, fresh air and a green view are what strike travelers. On sunny days, they can take great photos. However, foggy and rainy days on Tram Mountain can also be interesting experiences.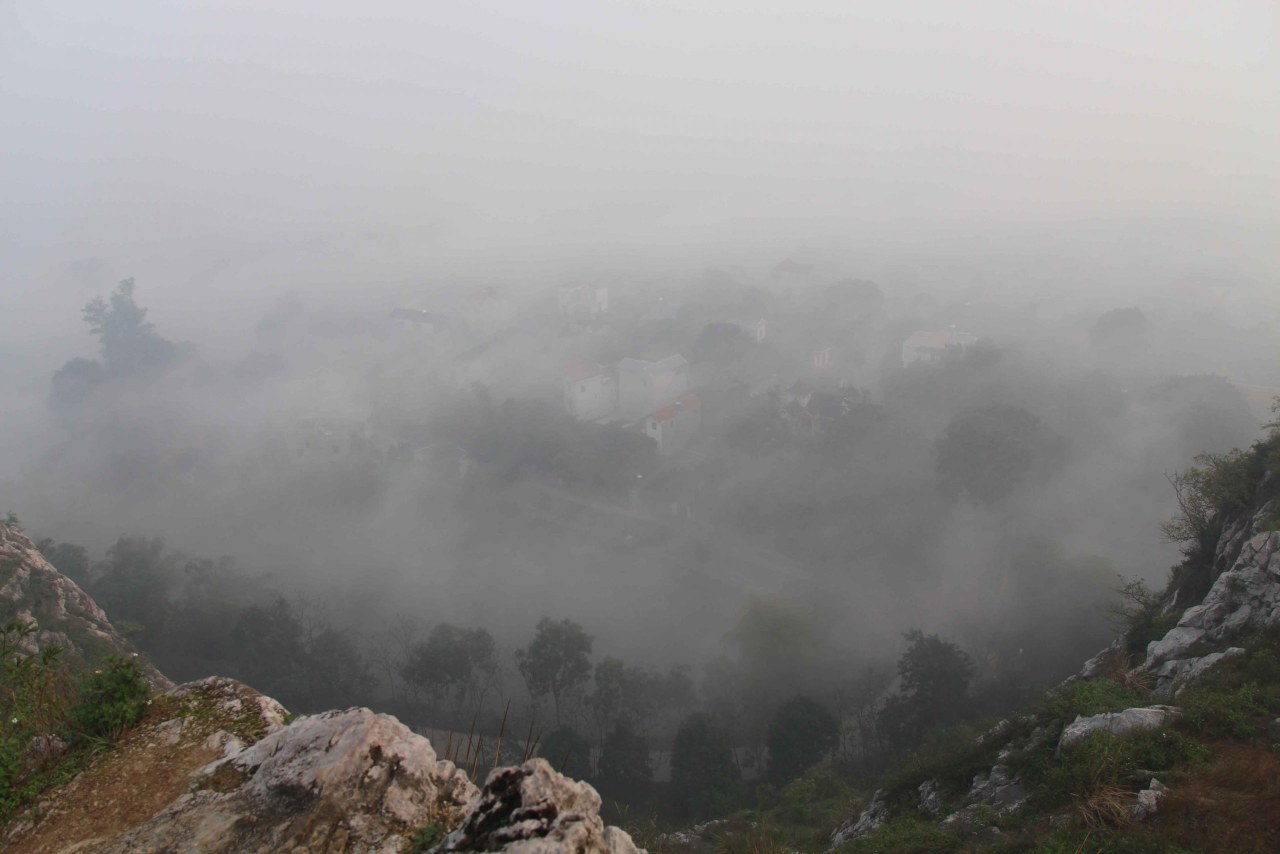 In the area of Tram Mountain is a vast valley with paths connecting the peaks of mountains. This place is favored by those who love camping and picnicking.
Moreover, the mountain boasts steep cliffs, which are a challenge for climbers.
Standing on the mountain peak, travelers can witness a panoramic view of Chuong My District below, featuring paddy fields dotted with small houses.
Travelers should also not miss hunting white clouds on the Tram Mountain and visiting the Tram Pagoda leaning against the mountain.